Waterwise Recognition Program
We are pleased to recognize the efforts of Brantford residents who have converted to waterwise gardening.
Waterwise landscaping criteria
More plants than grass
Most plants are native, perennial, or drought-tolerant
Property requires little to no watering
Rain barrels are frequently used
Well mulched (includes living mulch)
How the program works
A team of judges including past award winners, Brantford Garden Club members, and City staff, will be scouting front yards throughout Brantford to look for those with significant coverage of waterwise landscaping.
Your landscaping must meet a minimum aesthetic standard and any invasive or aggressive plants must be under control.
Winning properties will be notified by mail and invited to attend a Brantford Garden Club meeting in the fall to be formally recognized.
Waterwise Landscape Recognition in 2019
Twenty properties were recognized for having waterwise landscapes in 2019, joining the ranks of over 200 properties previously recognized. One third of the property owners being recognized this year were in attendance at the Brantford Garden Club's October 10th meeting to receive formal recognition. A beautiful hand-made ornamental plaque was given to each property owner in recognition of their efforts to design, install and/or maintain a waterwise landscape on a significant portion of their front yard. Draw prizes, including annual Garden Club memberships, a rain barrel and garden ornaments were distributed to those in attendance.
2019 Waterwise Properties Location Map (Print Version)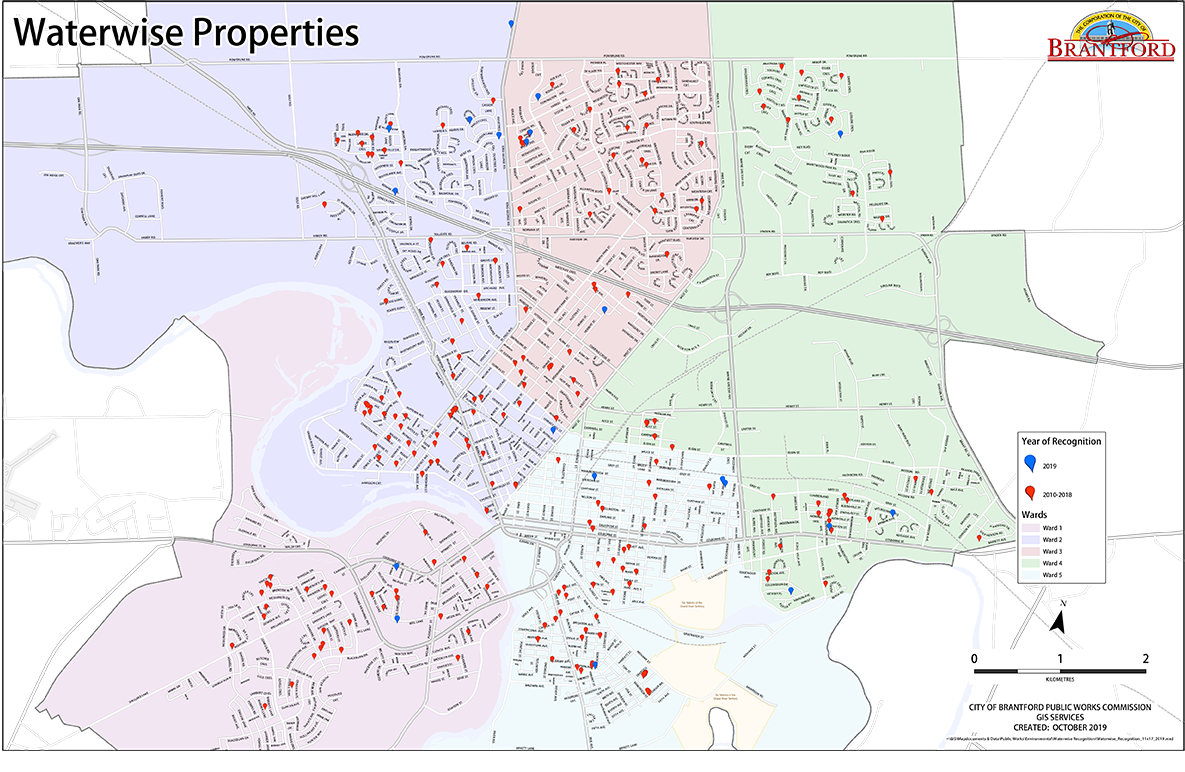 Subscribe to this Page