Skate Party
Join us at Harmony Square's outdoor ice rink for a Skate Party every Friday in February from 6:00 p.m. to 8:00 p.m. Pre-registration is required. The Brant Skating Club will begin each night with a brief performance then registered skaters can skate to live music from a local DJ with the rink lit up with lights. It's sure to be a party! Tim Hortons has donated free hot chocolate to keep skaters warm. While you are there, enter your name in a draw for a chance to win one of several great prizes such as a gift basket, gift cards or branded clothing from various downtown businesses.
Ice skates are not available to rent on-site. Washrooms are not available at this time.
How to register
You must register your 30-minute time slot in advance due to limited capacities at this time as a result of the ongoing pandemic and provincial requirements. Back-to-back bookings are not permitted.
Rink rules
Face coverings are required if you are unable to remain 2ft/6m from someone not within the same household
Physical distancing is required
Helmets are strongly recommended
Skate in the same direction as other skaters at all times
Skates are required while on the ice
Balls, pucks, chairs, pylons, strollers, sticks or any item that may be unsafe for fellow skates are not permitted
Please refrain from carrying your child on the ice
Extreme speed skating is not permitted
No food and drink allowed on the ice
Headsets, cell phones and hand held electronic devices are not permitted
No horseplay, games or hockey permitted
Figure skating and skating backwards is not permitted
For your safety please do not go on the ice while it's being resurfaced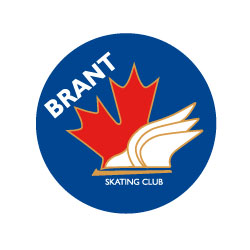 Subscribe to this Page