Grant programs and financing
The best business idea is useless if you can't afford to get it off the ground. There are a number of ways to acquiring the financing you need that best suits you, your business and your plans.
Business grant programs
Digital Main Street
Digital Main Street Program (DMS) is funded in partnership by the Province of Ontario and the Ontario BIA Association. DMS is a grant program that helps small main street businesses improve their digital technology to better promote themselves online, sell online, and even run back-office processes online.
To be eligible for the grant you will:
Complete an online assessment
Complete the online training
Develop a Digital Transformation Plan (DTP)
Apply for a one-time grant of up to $2500.
Complete the online assessment at the Digital Main Street website or contact the BRC for assistance.
Starter Company Plus
Starter Company Plus is a provincially funded program for people that want to start a full-time business or expand a business. Through this program, you will:
receive one-on-one guidance from experienced business advisors
participate in free business workshops, and learn about business planning, developing a marketing plan, budgeting and how to create cash flow projections
work with local mentors with experience in starting, expanding or buying a business; and,
have the opportunity to receive a grant of up to $5,000.
Contact the BRC for more information about Starter Company Plus.
Summer Company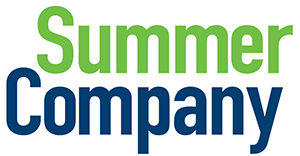 Summer Company is a provincially funded program for students between the ages of 15 to 29 that provides:
start-up money to help kick-off your new business
free business training from experienced advisors: and,
mentorship from local business leaders.
You must be returning to school in the Fall
Contact the BRC for more information about Summer Company.
Youth Financing and Incentives
Business financing options
Enterprise Brant
Enterprise Brant is one of 24 Community Futures Development Corporations serving Southwestern Ontario. They provide business loans and business counselling.
Small Business Financing & Incentives
Traditional Financing
Contact the Business Resource Centre with any questions or to learn more about one of the grant programs or financing options listed above.
Subscribe to this Page