City Council
The Mayor and Council make up the local government for the City of Brantford. The City is divided into five Wards.
The decision-making process at the City of Brantford involves a series of Committees that report to City Council. Committees propose, review and debate policies and recommendations before they are proposed at City Council meetings for debate.
To ensure citizens are engaged and have ongoing opportunities to interact with Council, residents are invited to appear before Council or Committees as individual or group delegations to speak to a subject or item on a meeting agenda.
Brantford Ward Councillors
Brantford City Council was elected on October 22, 2018.
Ward 1
There are 2 Councillors in Ward 1:

Jan Vanderstelt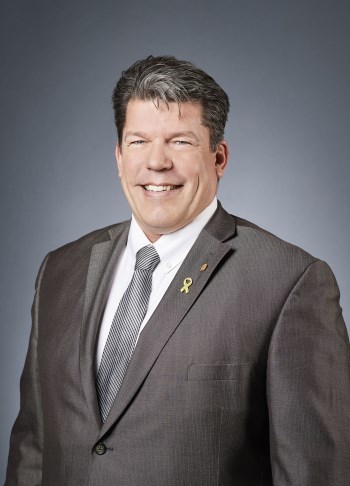 Phone: 226-387-4668
Fax: 519-759-7840
Email: janvanderstelt@brantford.ca
Rose Sicoli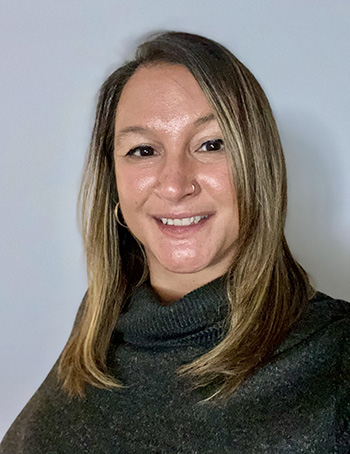 Rose Sicoli has called West Brant home for the last 14 years. Married to her high school sweetheart Tony, together they have 2 children, Haillie-Jade & Sophia (and a grumpy old English Bulldog, Louie!) Rose comes from a big (LOUD!) Italian family, is passionate about maintaining traditions, promoting family values, and enthusiastically supporting her multicultural community.

Rose brings a vast amount of experience, community involvement, and a unique skill set to her position of Councillor for Ward 1. Driven to make a meaningful difference in her community, Rose has always been an avid and active volunteer. She has been a member of the Board of Directors for the Brantford Regional Real Estate Association since 2014, and served as President and Spokesperson in 2019 and 2020. Furthermore, as a Committee member with the Ontario Real Estate Association Rose spent 4 years advocating for ways to help individuals achieve the dream of home ownership by working to find creative solutions to offer more affordable housing options.
Rose has also served on a number of Advisory Committees for the City of Brantford including the Brownfields Community Advisory Committee, the Mayor's Economic Recovery Task Force, the South-West Sports Complex Task Force, the Tourism Advisory Committee and the Multi-Use Trails and Bikeways Advisory Committee.

As a natural communicator with a keen business sense, strong leadership skills, and extensive advocacy experience, Councillor Sicoli is eager and ready to serve the Brantford community.
Phone/Text: 226-388-1623
Email: RSicoli@brantford.ca
Ward 2
There are two Councillors in Ward 2:

John Sless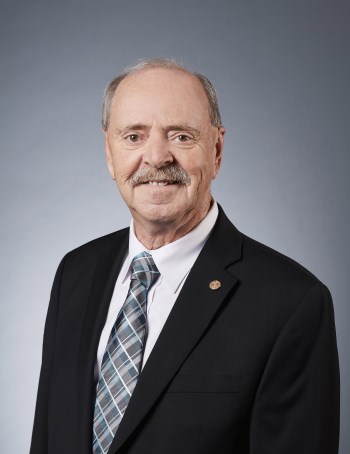 My wife Irene and I have lived in the same house in Henderson Survey for the past 34 years. All of our eight children attended James Hiller elementary school as well as Brantford Collegiate Institute. We thoroughly enjoy our nine grandchildren and are looking forward to two upcoming weddings for two of our sons.
Prior to entering municipal government, I was involved in amongst other things Big Brothers, minor hockey, Brantford Jaycees and the Sunshine Foundation of Canada.
I was first elected to Brantford City Council in 1991 and have served for eight terms. During my tenure, I have chaired or served on nearly every City board, committee, and task force.
My goals this term include keeping property taxes affordable, bringing on line the expansion lands and continuing to do the day-to-day constituent work assisting residents with their problems and concerns.
There is nothing more rewarding for me than to be able to assist a fellow citizen in dealing with a situation and helping them navigate a system that can be very intimidating. Our future as a city has never been brighter.
Phone: 226-387-3714
Fax: 519-759-7840
Email: johnsless@brantford.ca
John Utley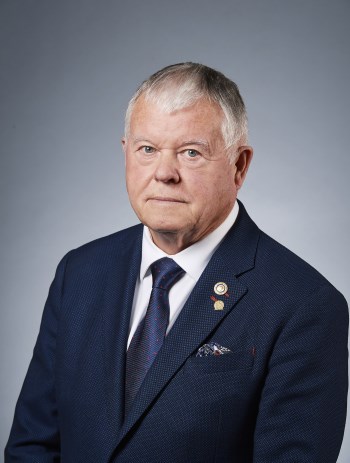 John is the City Councillor for Ward 2 where he lives with his wife Patricia. He was first elected in 2010 and re-elected in 2014 and 2018.
John emigrated to Canada in 1970 plying his trade as a General Machinist. His career included Koehring, Eagle Technologies managing machining operations, Chair of Technical programs at Mohawk College, Brantford and then ran his own business in adult training and business consulting. Wescast Industries offered John a position and was assigned to key positions in Brantford, Strathroy, Stratford and Cordele, Georgia.
After Wescast, John operated his leadership development and consulting business before deciding to run for public office. This decision was strongly influenced by his extensive community involvement which included: Kiwanis Club of Brantford (past president), initiated a business case for a Hospice by joining the Willet Hospital Board, VON Board, BGH Pain Management committee, Kids Can Fly (founding member and Chair), Brant United Way (12 Years), Rotary Club Sunshine Honourary Member. John received the Queens Jubilee medal and Rotary Paul Harris Fellowship for his volunteer and community service.
John is an active Councillor and serves on many committees including, the Brantford Power Board, Library Board, Finance, Economic Development.
Phone: 226-388-0005
Fax: 519-759-7840
Email: johnutley@brantford.ca
Ward 3
There are two Councillors in Ward 3:


Greg Martin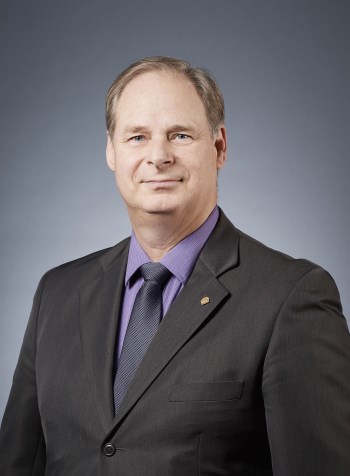 Born and raised in Brantford, living in Ward 3 during my formative years, I graduated from North Park Collegiate with my Grade 13 O.S.S.H.G. Diploma in 1978, and graduated with an Aviation and Flight Technology Diploma(Honours) from Seneca College of Applied Arts and Technology(Toronto) in 1981.
I am currently employed with the Toronto Fire Services as a Captain in Operations. I was honoured to be awarded recognition of 20 years' service with the National Fire Services Medal in 2005, and 25 years' service in 2010 with both the Provincial Fire Service Medal, and a 25 year service award from the City of Toronto.
I have been married to my wife Elizabeth for over 35 years, and blessed to be a proud father to two adult sons, Kevin and Tyler.
I ran to sit as a Brantford City Councillor in November 2000, and was successful in winning a seat in Ward Three. I served three terms as a Ward Three Brantford City Councillor, serving from 2000 until 2010. I ran for election in 2014 and was successful in being elected to serve, and re-elected to serve as a Councillor again in 2018. My goals this term are to:
Ensure constituents' issues and concerns are heard at City Council meetings.
Have neighbourhood meetings to deal with ward issues.
Work to avoid property tax increases, but if a property tax increase is inevitable, work to minimize the impact of an increase on property owners.
Work diligently on the City's budgets in order to provide the best value for taxpayer dollars.
Support transparency and accountability in all matters of public interest.
Explore ideas to generate non-tax based revenue for Brantford in order to help minimize property tax increases.
Phone: 519-754-7269
Fax: 519-759-7840
Email: gregmartin@brantford.ca
Dan McCreary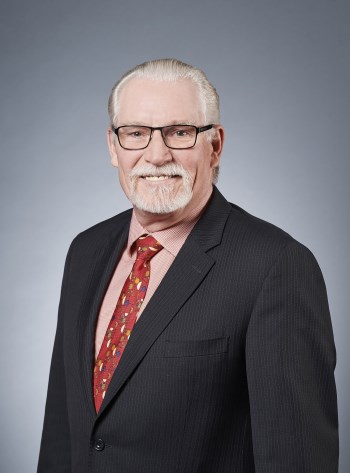 Originally from Brantford, Dan was educated at Pauline Johnson Collegiate and the University of Toronto.
Following graduation in 1979, Dan relocated to Calgary where he managed a contracting company. In 1990, he returned to Brantford and founded the company, which he operates to the present day.
Prior to his election to Council, Dan authored the Expositor City Beat political column for five years.
During his time on Council, Dan has demonstrated strong, sensible leadership. He has served on just about every committee including: Engineering Committee, Social Services Committee (Chair), Finance Committee (Chair), Estimates Committee (Chair) Police Services Board, Brant County Health Unit (Chair), John Noble Home Committee, HR Committee (Chair), Red Tape Committee (Chair), Accessibility Advisory Committee, Brantford Heritage Committee, Cultural Grants Committee, Prominence Point Committee and numerous task forces.
He has been the City of Brantford delegate to the Chamber of Commerce Brantford Brant since first elected.
Dan has been a strong advocate for taxpayer relief and has worked hard to limit annual budget increases. Dan also has been a strong advocate for preservation of our built heritage and promotion of our cultural assets.
Dan and Lorie are very proud of their two children Rachel and her partner Naresh and Connor and his wife Mallory. They have 2 grandkids - Nathan and Grace.
They also have one very troublesome Wheaton Terrier named Finnigan.
Dan is an avid cyclist and can be found most mornings on Brantford/Brant trails.
Phone: 226-388-4247
Fax: 519-759-7840
Email: danmccreary@brantford.ca
Ward 4
There are two Councillors in Ward 4:

Cheryl Antoski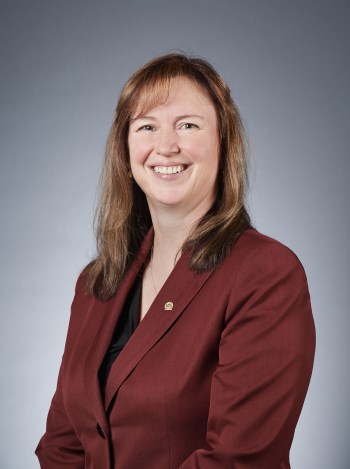 Cheryl is a two-term Councillor in Ward 4, where she lives with her husband – Bill, and 3 grown children. A lifelong volunteer and activist, Cheryl is driven by a strong sense of community that transcends partisan politics. Municipal government depends on cooperative partnerships with all levels of government and all political parties. A true consensus builder, Cheryl garners support from diverse groups of people through her ability to listen and focus multiple perspectives coming together through the lens of fostering an inclusive and sustainable community.
Always open to new ways of doing things in order to achieve municipal goals more efficiently and effectively, Cheryl is a strong believer in grass-roots initiatives and embraces the political process as a means to effectively facilitate community growth. Cheryl takes a life-cycle approach to assessing the best value for tax dollars. Limited resources must be allocated efficiently in ways that positively affect quality of life while minimizing costs in the long run. For Cheryl, everything starts and ends with the people of her community. Effective communication is central to Cheryl's efforts to ensure the voice of the community is heard in municipal decision making, for the municipality to understand what the people need to create balanced and productive lives for themselves, and for the community to work together and flourish as one. Cheryl's goals this term include:
To create and facilitate a process that allows for frequent communication directly with interested residents of Ward 4.
Environmental and sustainable stewardship for Brantford. Pushing green initiatives forward that will reduce our costs and increase our sustainability in the long run.
Fostering good relations with our neighbours – Brant County and Six Nations.
Finding new efficiencies and elimination of redundancies and stretch each tax dollar to provide the best services possible.
Community sustainability with an approach to our business environment that attracts good paying jobs.
Phone: 226-387-3321
Fax: 519-759-7840
Email: cherylantoski@brantford.ca
Richard Carpenter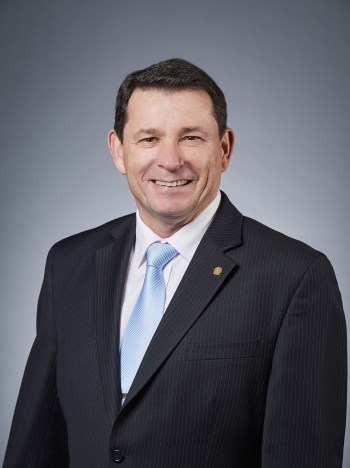 Phone: 519-770-6027
Fax: 519-759-7840
Email: richardcarpenter@brantford.ca
Ward 5
There are two Councillors in Ward 5:

Brian Van Tilborg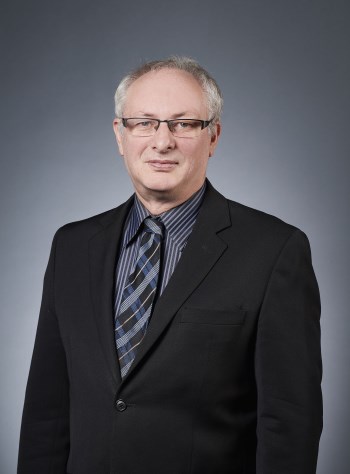 Phone: 226-387-4964
Fax: 519-759-7840
Email: brianvantilborg@brantford.ca
Joshua Wall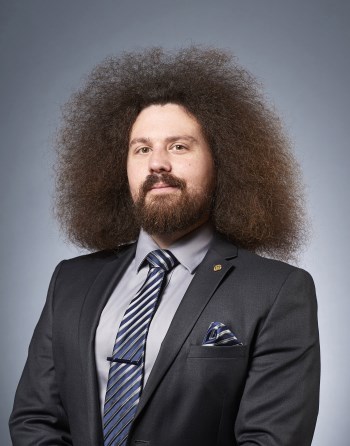 Joshua Wall is a Brantford City Councillor for Ward 5 (Downtown/East Ward/Eagle Place). He is hyper-passionate about his hometown and can often be found loudly proclaiming what makes Brantford and its citizens so amazing. 

Locally he also acts as an emcee, host, promoter and/or volunteer of various events related to raising funds for community nonprofit organizations. Joshua also partipates in events related to the support of arts, history, culture and heritage in Brantford/Brant. The committees and boards he sits on reflect his passion for Brantford's unique cultural assets.
Joshua is committed to being an active and influential member of our community. He prides himself on being an open-book and places communication and education at the forefront of the way he wants to serve this term on Council.
His personal mantra is "Together we are stronger." He welcomes you to speak loudly and proudly about the changes you would like to see in our community. Joshua promises to be "your" voice in Council Chambers and urges residents to participate in the municipal democratic process.
As a new Councillor, Joshua admits he still has much to learn, but he is eager to keep learning and growing together.

Phone: 226-387-2229
Fax: 519-759-7840
Email: joshuawall@brantford.ca
Council Calendar
The Council Calendar for meetings of Council as well as Committees and Task Forces of Council is updated regularly. All meetings of Council are open to the public.
Member of Parliament (MP)
Constituency Office (Brantford-Brant)
108 St. George Street, Suite 3
Brantford, Ontario
N3R 1V6
Telephone: 519-754-4300
Fax: 519-751-8177
Email: larry.brock@parl.gc.ca
Website
Office Hours: Monday – Friday, 8:30am – 4:00pm.
Parliamentary Hill Office (Ottawa)

Room 686, Confederation Building,
Ottawa, ON K1A 0A6
Telephone: 613-992-3118
Email: larry.brock@parl.gc.ca
Member of Provincial Parliament (MPP)
Constituency
Suite 101
96 Nelson St.
Brantford, ON N3T 2X1

Telephone: 519-759-0361
Fax: 519-759-6439
will.bouma@pc.ola.org
Queen's Park
Room 269
Legislative Building, Queen's Park
Toronto, ON M7A 1A8

Telephone: 416-326-7092
Fax: 416-326-7199
will.bouma@pc.ola.org
Subscribe to this Page