Parks and Playgrounds
Spring is here and residents are encouraged to help keep our parks enjoyable for everyone. Pet owners are reminded to leash and pick up after their dogs.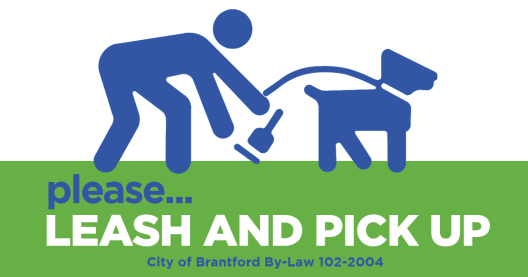 Movies in the park
Bring your lawn chair to one of our beautiful parks and join us for a movie under the stars on the big screen starting at dusk. Join The Crew Real Estate for free popcorn and a chance to win a prize.
July 10, 2019 – Cedarland Park (160 Ashgrove Avenue)
Surf's Up 2 sponsored by the Cedarland Neighbourhood Association
July 17, 2019 - Parsons Park (160 Ontario Street)
Nutcracker and the Four Realms sponsored by the Eagle Place Community Association
July 24, 2019 - Lynden Hills Park (363 Brantwood Park Road)
A Dog's Journey sponsored by the Branlyn Neighbourhood Association
July 31, 2019 - Devon Down Park (70 Abigail Street)
Uglydolls sponsored by the Devon Down Neighbourhood Association
August 7, 2019 - Charlie Ward Park (220 Darling Street)
Christopher Robin sponsored by the East Ward/ Echo Place Neighbourhood Association
August 14, 2019 - Princess Anne Park (17 Helen Avenue)
Beauty and The Beast sponsored by the West Brant Neighbourhood Association
August 21, 2019 - Donegal Park (80 Donegal Drive)
Aladdin sponsored by the Shellard Lane Neighbourhood Association
August 28, 2019 - Johnson Park (10 Hansford Drive)
Avengers Endgame sponsored by the Grand Valley Trails Neighbourhood Association
September 6, 2019 - Homedale Park (331 Grand River Avenue)
Mary Poppins Returns sponsored by the Holmedale Neighbourhood Association
September 13, 2019 - Tutela Park (160 Erie Avenue)
Toy Story 4 sponsored by the Eagle Place Community Association
Playgrounds
We are proud to provide over 60 playgrounds for you to enjoy across the city. Click on a park below to view if it has a sandbox, special swing or rock wall, and if it's currently open or closed.
Accessible and inclusive playgrounds
Find an accessible and inclusive playground closest to you on our playgrounds map.
Our inclusive playgrounds have an engineered wood fiber surface that has been deemed accessible by the Canadian Safety Association. All playgrounds have paved pathways and accessible ground-based play features for all levels of physical abilities. They also include an accessible swing (unless otherwise noted) and a transfer station for a small slide.
Fully accessible playgrounds
Inclusive playgrounds
Brier Park (no accessible swing)
Deer Park (accessible swing only – playground surfacing not accessible)
Edith Monture Park (accessible swing only – playground surfacing not accessible)
Farringdon Park
Hickory Park (no accessible swing)
Spring St.-Buck Park (accessible swing only – playground surfacing not accessible)
Wood Street Park (accessible swing only – playground surfacing not accessible)
Subscribe to this Page