Safety and Education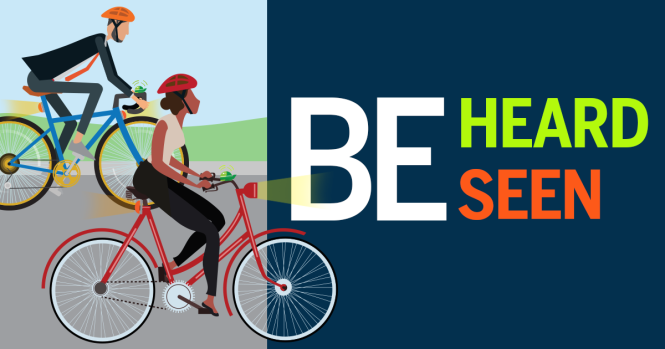 The City of Brantford and its partners work together to get you safely around the City. Check out some of the safety and education programs and resources below.
Cycling Safety Tips
Night Riding
Make yourself visible to motorists at night by avoiding dark clothing and wearing reflective fabric that glows in the dark. From 30 minutes before sunset to 30 minutes after sunrise, you must have a front white light and a red rear light or reflector on your bike. You should also have lights in any dark conditions such as fog, rain or snow.
Helmets
All cyclists should wear a helmet. Anyone under the age of 18 is required by law to wear a helmet.
Sidewalk Cycling
Cycling on the sidewalk is prohibited in the City of Brantford. This can be dangerous for cyclists, pedestrians and drivers, especially when crossing intersections and driveways. Please use the road to cycle or any dedicated facilities (bike lanes, multi-use trails etc.).
Vision Zero Road Safety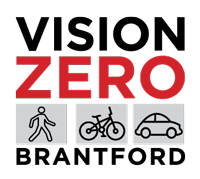 The City is committed to Vision Zero and accepts its fundamental message: fatalities and serious injuries on our roads are preventable, and we must strive to reduce traffic-related deaths and injuries to ZERO.
Vision Zero is a global initiative with the simple and clear goal of zero fatalities or serious injuries on city roadways.
Vision Zero Road Safety was founded in Sweden in 1997 and is a global initiative that stresses that no loss of life is acceptable, road safety is a shared responsibility and working together will contribute to a safe road network.
In 2017, there were 1,760 collisions on municipal roads, 41 of which involved bikes and 45 involved pedestrians. Of those collisions, 297 resulted in injuries and two deaths.
Locally, by adopting the initiative, The City of Brantford aims to make Brantford streets safer through improved education, enforcement, engineering, evaluation and engagement.
Programs in the Community
Bicycle Safety at the Children's Safety Village of Brant
Grade 3 – Bicycle Safety
Police based program
Students will learn about the "Rules of the Road" for bicycle safety. They will also learn about proper helmet fit and usage, as well as how to perform safety bike checks.
Children will have the opportunity to ride bikes in the miniature village to practice the "Rules of the Road" they learn in class.
Please have students bring their own bike helmet!
Visit The Children's Safety Village of Brant website for more information.
Brant Cycling Club
We are a grassroots, volunteer based organization that is focused on enhancing the cycling culture in Brantford / Brant. To achieve our strategic goals, the club relies on building volunteer support and organizational capacity to expand our schedule of group rides and other events.
Safety Videos
The following safety videos have been provided by the Ministry of Transportation
Cycling Safety
Motorists and Micromobility Devices
Bicycle Safety Resources
For more information on cycling safety, check out:
Subscribe to this Page