Camp Molly
Applications for the 2022 Camp Molly are now closed. Please subscribe to this page to be the first to know about future opportunities.
The Brantford Fire Department, with the support of our community, is proud to present the first annual Camp Molly from Thursday, September 15 until Sunday, September 18, 2022. Camp Molly is a free four day camp that provides young women in grades 11 and 12, within the City of Brantford and surrounding areas, the opportunity to perform a variety of firefighting tasks and learn about the different career opportunities within the Brantford Fire Department. Space is limited to 24 participants who must submit an application explaining why they would like to attend Camp Molly and meet all of the requested qualifications.
About Camp Molly
Camp Molly pays tribute to the first female firefighter on record in North America, Molly Williams. The camp is a unique, hands-on opportunity for young women in grades 11 and 12 gain an introduction to fire services during a period where many teens are making career decisions. Participants will gain an understanding of the career paths available within each division of the fire services through carefully planned activities.
To get a glimpse of what to expect during Brantford Fire's Camp Molly, please watch this CHCH News video from the Oakville Fire Department's Camp Molly.
Brantford Fire Divisions
The Brantford Fire Department consists of seven divisions that Camp Molly participants can expect to learn about: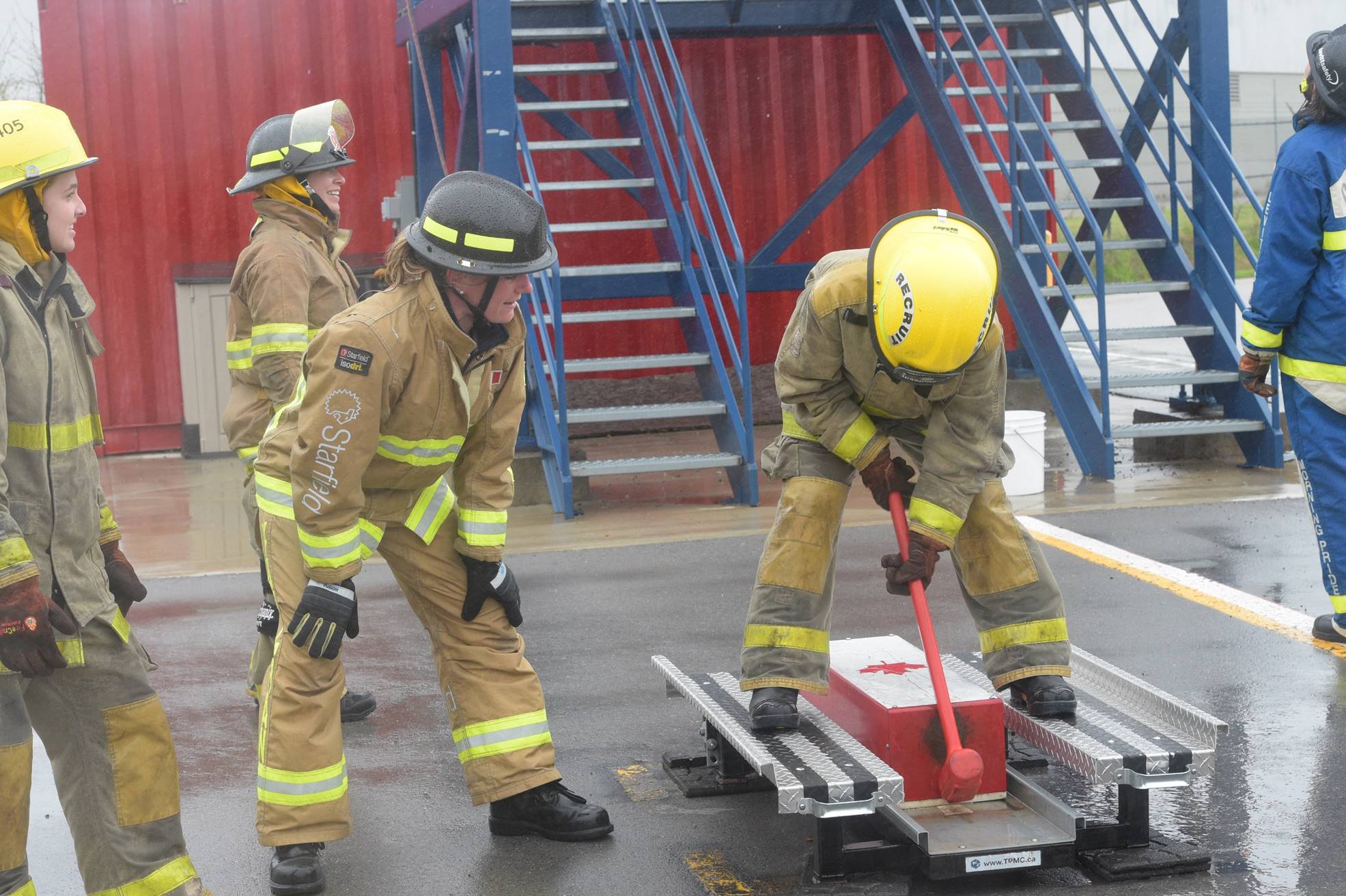 Administration
Suppression
Communications
Fire Prevention
Training
Mechanical
IT
Participants will have an opportunity to perform many firefighting tasks, including: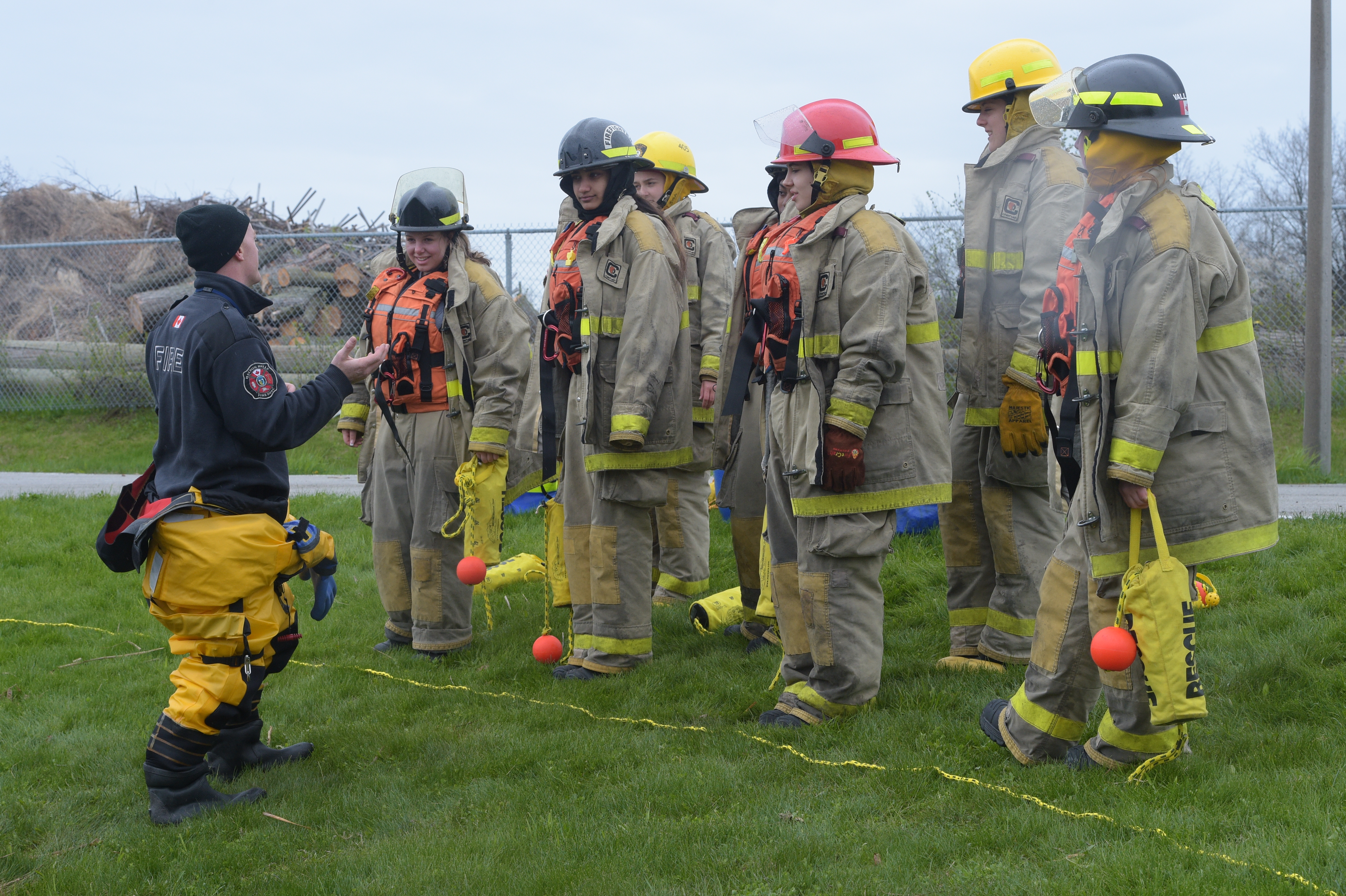 Basic firefighting skills
Catching fire hydrants
Managing hose lines
Medical Skills
Hazmat Operations
Exterior Live fire
Personal protective equipment orientation
Use of Self-Contained Breathing Apparatus (SCBA)
Search and rescue operations
Auto extrication rescues
Use of aerial and ground ladders
Forcible entry procedures
Water rescue
---
Qualifications
In order to qualify, applicants must:
identify as a female, aged 15 to 18 years old by September 15, 2022
a resident of the Brantford area that is currently attending a high school in the Grand Erie District School Board (GEDSB), Brant Haldimand Norfolk Catholic School Board (BHNCDSB), or from a similar area school (Brantford, County of Brant, Six Nations of the Grand River, Haldimand, Norfolk)
in good health
in possession of a valid provincial health card
able to supply your own CSA approved safety footwear (all other personal protective equipment will be supplied to the participants)
able to provide your own transportation to and from the Brantford Fire Department Central Services located at 60 Clarence Street, Brantford
committed to attend all Camp Molly activities:

orientation/tour and gear fitting – Monday, August 29, 2022 from 6:00 p.m. to 9:00 p.m.
camp dates - September 15 until September 18, 2022, 8:00 a.m. to 4:30 p.m.
Those who wish to participate must apply by Wednesday, June 8, 2022 at 11:59 p.m. Camp Molly is free to attend, but space is limited to 24 participants.
Parents/guardians of applicants will be asked to confirm that they are aware of the camp requirements.
Only successful applicants will be contacted.
Be sure to follow the Brantford Fire Department on Twitter, Facebook and Instagram and use the hashtag #CampMollyBrantford to join the conversation.
Questions? Email fire@brantford.ca or call 519-752-0540.
Subscribe to this Page