Green Bin
Brantford's Green Bin is launching in November 2023. Please subscribe to this page for the most up to date information.
The City of Brantford is launching a NEW green bin program beginning Wednesday, November 1, 2023. Residents are asked to separate organic waste from their regular garbage. Green Bin collection will take place with weekly scheduled collection in your area. The bin must be placed at the curb before 7 a.m. on your day of collection.
If you are a resident or business located in the downtown daily collection area and would like to participate in the Green Bin program, please complete our bin request form. All other residents that are eligible for the Green Bin program will automatically receive a bin delivered to their residence in October 2023.
Did you know that household organic materials that end up in the landfill contribute to climate change? As food and organic waste break down in an oxygen deprived environment, it creates a potent greenhouse gas known as methane. By participating in the green bin program to divert organic waste from our landfill and reduce greenhouse gas emissions, we will be able to reach the City's waste diversion goal of 70% by 2050 and the Vision of Zero Waste in the long-term. The increased waste diversion will extend the life of the Mohawk Street Landfill Site and make it available for our future generations.
Acceptable items
Food Waste
Baked goods (cakes, pies, muffins, cookies snack foods, etc.)
Breads, buns, pitas, etc.
Coffee grounds and filters, tea bags and leaves
Corn cobs and husks
Dairy products
Eggs and eggshells
Food liquids including oils and grease (500 ml or less)
Frozen foods (all packaging removed)
Fruits and seeds
Meat, poultry and fish (including bones)
Nuts
Pasta, flour and grains
Pet food (wet and dry) and bird seed
Pumpkins (in pieces)
Salads and dressings
Sauces and gravies
Solid fats/grease (lard, butter and bacon fat)
Syrups, jams, jellies and food spreads such as peanut butter
Vegetables and peelings
Paper Fiber
Paper bags (popcorn, sugar, potato and flour)
Paper muffin cups
Paper plates and cups
Paper takeout containers
Paper towels, napkins and tissues
Parchment paper
Pizza boxes (broken down)
Other Compostable Items
Cut flowers (all containers and decorations removed)
House plants (with soil, containers and decorations removed), stem less than 1" (2.5cm) in diameter
Shredded paper
Unacceptable items
Noxious plants and/or weeds as defined by the Weed Control Act
Pet Waste
Diapers, hygiene products
Plastic bags
Frequently Asked Questions
Who will be involved in the program?
Initial program rollout will include single family dwellings, residential condominiums, multi-residential buildings which receive collection services from the City's waste collection contractor as well as schools, City recreational and City office buildings. Distribution of green bin containers and educational resources will be delivered to residents who are eligible will occur before the program starts on November 1, 2023.
Who is not eligible?
Residential units which receive private waste collection services or are Industrial, commercial and/or Institutional locations outside of the Daily Collection Route will be not be eligible to participate in the Green Bin program at this time.
How will the organic bins be collected?
Residents involved with the program will place their green bin out to the curb by 7:00 am (9:00 am in the downtown) on their regular scheduled collection day but not before 7:00 pm the day before (12:00 am midnight in the downtown). All curbside materials will be collected provided that they are separated correctly in the appropriate containers.
What happens to the organics collected?
Your green bin will be picked up at the curb on your regular scheduled collection day. The organics truck will transport the organics to an offsite processing facility. The organics will be processed into organic solid material which will then be turned into compost. Ensuring the proper separation of the organic materials by residents will increase waste diversion and help create finished compost of useable quality.
Green Bin Use and Cleaning Tips
Green bins cannot weigh more than 25 kilograms (55 pounds).
In the winter, place your green bin on cleared parts of your driveway. Do not put them on top of snowbanks or icy patches.
Write your address on your green bin in permanent marker. It will be easier to find if it blows away.
Green Bin Liners
Green Bins may be lined to assist with proper container maintenance. Only certified compostable or paper liners will be accepted. Plastic bags are not permitted.
Certified compostable liners will have one of the following logos on the packaging;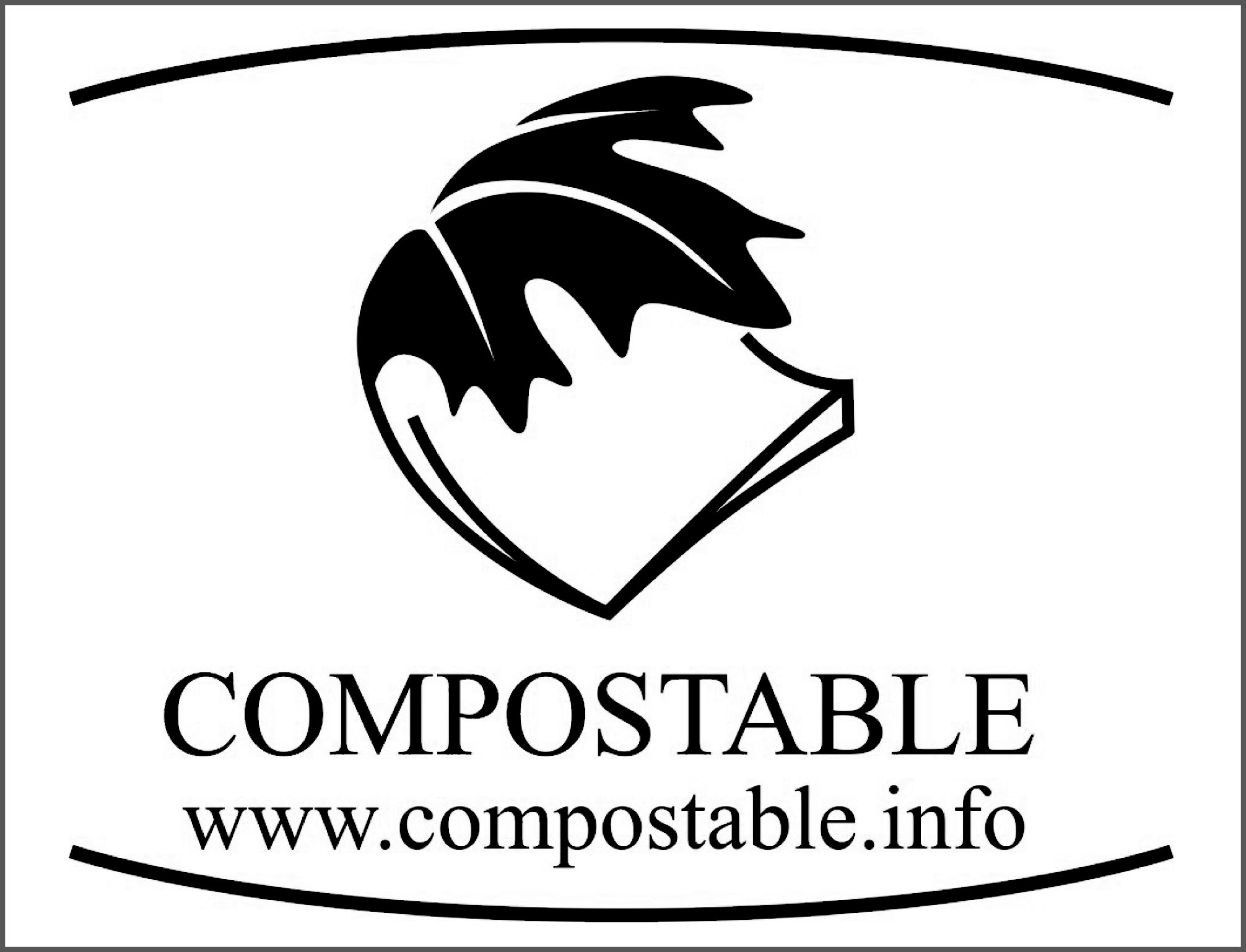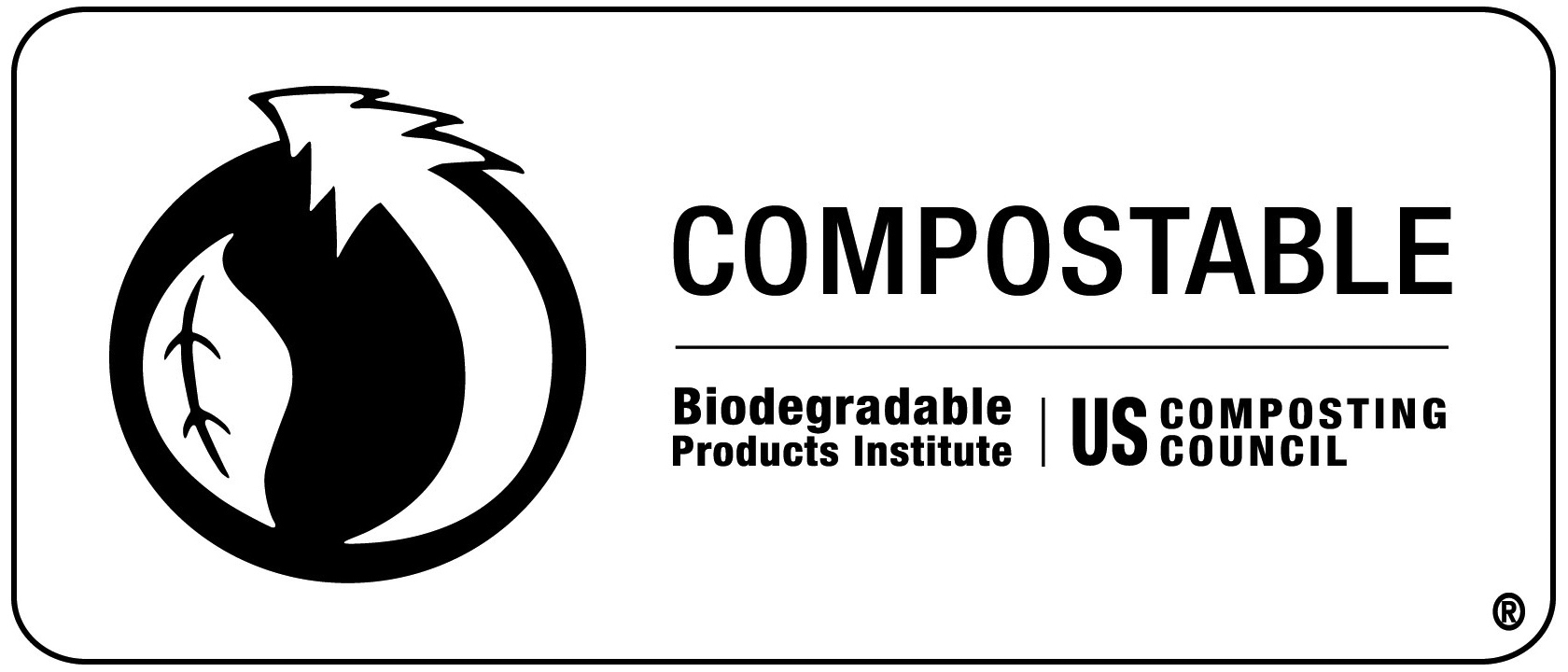 Subscribe to this Page