Free Tree Giveaway
The Free Giveaway is now closed. Thank you for participating.
Free Trees for Brantford Residents!
To celebrate Earth Day 2021, the City of Brantford is thrilled to provide an opportunity to the first 200 residents that register to receive a FREE TREE GIVEAWAY!
Trees offer us so many benefits – they provide shade from the hot sun, they store rain to reduce flooding, they provide shelter and food to birds, insects and animals, they clean the air and store carbon dioxide to reduce the impacts of climate change. More trees and vegetation in your neighbourhood can also improve property help improve mental health and well-being.
One of the six priority actions identified in the City's Corporate Climate Change Action Plan is to expand the Tree Canopy in the city. That's why we're excited to give away 200 free trees to residents.
Free Tree Giveaway Registration Details
Register by submitting a form using the registration button below to reserve your free tree (approximately 18"-24" high) to plant in your own yard. Select from one of 6 tree species native to the area. Trees vary in full-grown height and preferred growing conditions, so please review the details of the tree options outlined below and select one that will work for your yard. Only 200 trees are available that will be allocated to residents on a first come first serve basis. A limited number of each tree is available, so tell us your first and second choices by completing the registration form below.
Criteria For Registration
You must be a resident of Brantford to be eligible
The tree must be planted on a Brantford residential property
Permission from the property owner must be obtained before planting the tree
Tree Species
1. Cercis Canadensis – Eastern redbud
A small tree with lovely heart-shaped leaves, interesting reddish bark, and prized for its striking flowers that are rosy-pink with a purplish tinge. Works well with dark contrasts such as evergreens or conifers. Twenty (20) available.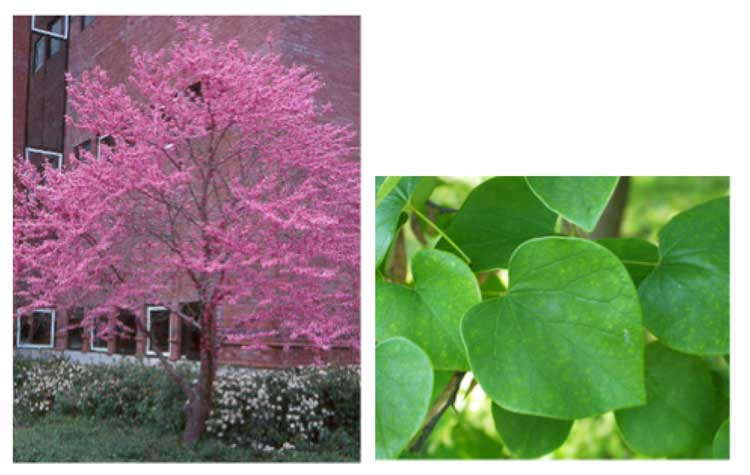 2. Amelanchier Canadensis – Canadian serviceberry
A small tree with lovely white flowers, smooth grey bark and colourful fall display. The berries are edible, blueberry like in size and taste, but said to be best in jams and pies. Twenty (20) available.
3. Pinus strobus – White pine
Ontario's provincial tree, regal, needles soft to the touch, some of the tallest trees found in the province. Iconic wind-brushed tree subject of many famous Group of 7 paintings. Called 'Tree of Peace' by local Haudenosaunee peoples.Twenty-five (25) available.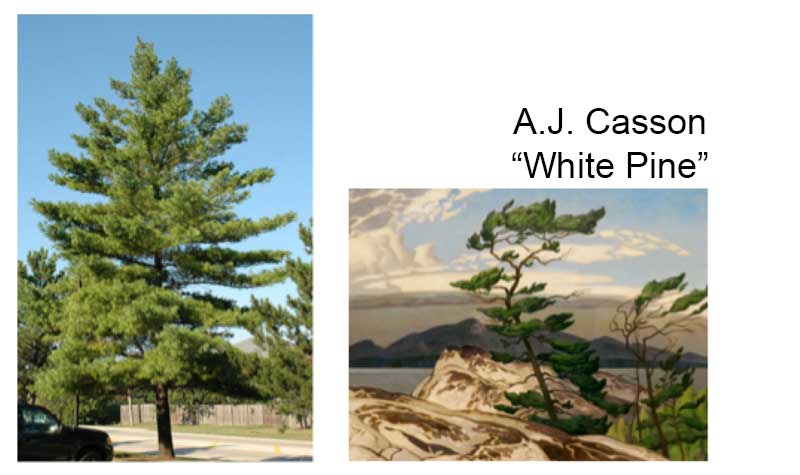 4. Acer rubrum – Red maple
A lovely, far-ranging native tree that will adapt well to any setting, most notable for their striking, brilliant showy fall display. A great shade tree choice. Forty-five (45) available.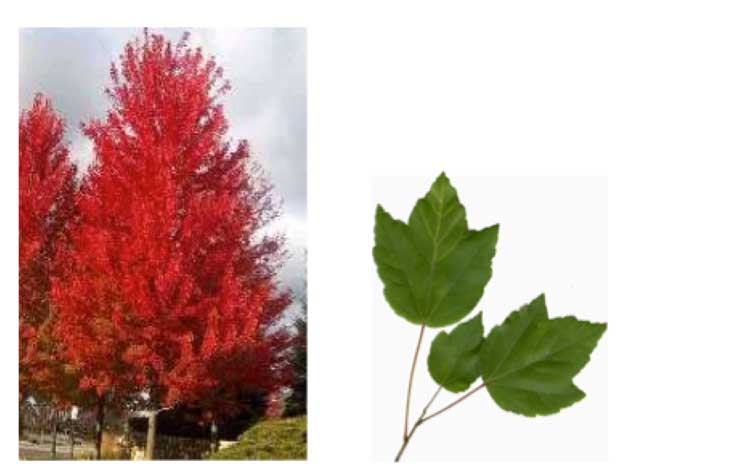 5. Quercus rubra – Red oak
A fast growing oak; a classic, long-lived tree with strong reds, scarlets, and rusts fall display. Oval to pyramidal in stature, just a great tree. Forty-five (45) available.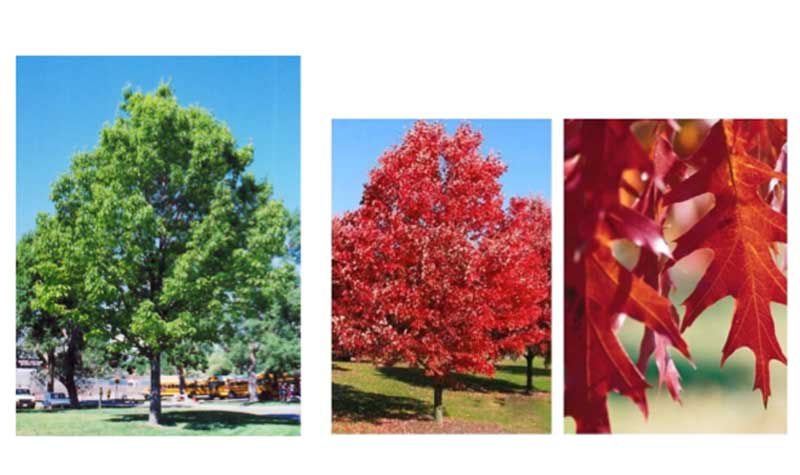 6. Tilia Americana – American Basswood
An excellent native shade tree with unique large leaves. Flowers are fragrant summer blooms. Indigenous peoples used the inner bark, called bast, which the tree is named after, to make strong fibers used for ropes and cordage. Forty-five (45) available.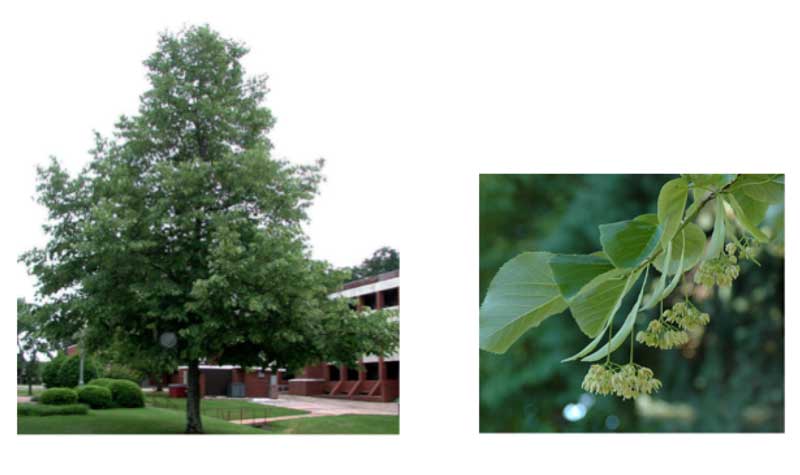 Tree Pick-up Details
Trees will be available for pick-up on Friday May 28, Saturday May 29 or Sunday May 30 at 1 Sherwood Drive at the City of Brantford Parks Office. Please select a time slot on one of those days to pick up your tree in the registration form below. We'll confirm your pick up time after registration. Please note, adjustments to pick up times selected may be necessary to avoid large groups gathering at one time.
Pick dates are also subject to change pending current COVID-19 conditions. For example, if the Stay-at-Home order is extended, alternate dates will be provided once the order is lifted. Residents will be notified by phone or email of any changes to the pick-up schedule.
Registrants are responsible for picking up the tree; trees will not be delivered. Please wear a mask while interacting with City staff for tree pick-up.
If you have mobility restrictions are not able to pick up your tree in person or plant your tree on your own, please contact us at 519-759-4150 ext 5158 or ClimateAction@brantford.ca to make other arrangements.
Planting and caring for your tree
Registrant will be responsible for planting and caring for your tree; trees will not be planted by City staff.
Trees must be planted on a residential property in Brantford. It is recommended that trees be planted in front yards if there is enough room to do so to increase shade coverage on sidewalks. Ensuring the tree has enough room to grow is very important, so plant your tree in an area that can accommodate the full size of the tree.
Share your tree photos
Please share pictures of your new tree and pictures of you planting your new tree on social media using #BrantfordClimateAction #FreeTrees. Let's get excited about trees Brantford!
Subscribe to this Page