Housing Projects and Initiatives
We know our community succeeds when everyone has a safe, affordable place to call home. The Housing Services Department is dedicated to planning for housing needs in Brantford and the County of Brant.
Current Projects and Initiatives
177 Colborne Street West
Brantford's newest affordable housing build features 26 studio units including 4 barrier-free units on the upper three levels. The main level will be for commercial office space. The building is expected to be completed in December 2022 with tenants to move into the building in early January 2023. The City will find eligible tenants for this unit who will be adults over 50 years old meet specific criteria based on household income and low level support needs.
City of Brantford Housing Operations staff will be available as needed for tenant and neighbourhood concerns. Housing Stability Program staff will provide support to tenants that transition into the building.
City of Brantford housing communities have security staff on patrol and available, if needed. The building will have secure access and there are security cameras inside and outside of the building.
For questions and concerns regarding this housing project, please contact Housing Services using the contact us information to the right of this page.
Reaching Home - Community Homelessness Report Summary
Reaching Home is a community-based program aimed at preventing and reducing homelessness by providing direct support and funding to Designated Communities (urban centers), Indigenous communities, territorial communities and rural and remote communities across Canada.
As part of Reaching Home: Canada's Homelessness Strategy, communities receiving funding from the Designated Communities funding stream are required to complete and publish annual public reports known as the Community Homelessness Reports to track their progress towards targets and outcomes. The Community Homelessness Report (CHR) supports the transition to an outcomes-based approach to reducing homelessness using a more coordinated, systems-based and data-driven response.
Reports are submitted to the federal government by City of Brantford Housing and Homelessness staff annually.
2020 – 2021 Community Homelessness Report Summary
2021 Housing Forum
The City of Brantford and County of Brant again hosted an annual forum for interested partners and community members to come together to discuss issues affecting the affordable housing community, and celebrate National Housing Day. Thank you to everyone who attended the 12th Annual Housing Forum November 24, 2020. We are pleased to share a recording of the forum.
2021 Point In Time Count
The City of Brantford, with the support of community volunteers conducted a Point-in-Time Count (PiT Count) on April 28, 2021. A PiT Count is an event with two primary purposes:
to count the number of individuals experiencing homelessness at a specific point in time, and;
to survey the homeless population to better understand their recent and ongoing experiences.
We are pleased to share the 2021 PiT Count Report
Municipal Housing Master Plan Initiative
On October 22, 2019, Council directed staff to complete a 10-year Municipal Housing Master Plan that establishes a plan for increasing the municipally-owned housing by 506 units over the next 10 years to ensure that, at a minimum, existing service level standards keep pace with projected growth. Area specific demographic assessments and mapping of future opportunities will be conducted in early 2020 to create a 10-year pipeline of projects to be reviewed and prioritized.
Brantford-Brant Housing Stability Plan 2014-2024
The Brantford – Brant Housing Stability Plan 2014 - 2024 (2017 PROGRESS REPORT) will guide a housing and homelessness vision that incorporates solutions and initiatives to a range of housing options and supports, with a focus on dignity, pride in community and self-sufficiency over the next decade.

Brantford-Brant Housing Stability Plan 2014-2024 (Five Year Review and Update)
Brantford Live Well
The Brantford Live Well program provides housing focused support that includes linking individualized and flexible support services for people with high needs related to physical or mental health, developmental disabilities or substance use. Clients involved with this program have experienced repeated or chronic homelessness and the program focuses on following the "Housing First" philosophy of homelessness prevention.

Housing First outcomes show that providing safe, affordable housing, with access to health and social services, will yield positive health outcomes and reduction in the use of costly emergency care for individuals coping with complex physical and mental health conditions. If you are or know a citizen in Brantford or Brant County that might benefit from this program contact our Housing Resource Centre.
Supportive Housing New Build
A new 30 unit supportive housing building on Marlene Avenue in Brantford, was completed and occupied in June 2020. The Live Well Brantford-Brant (LWBB) support services funding and the new supportive housing building are made possible through a Province of Ontario initiative called "Home For Good." The Marlene Avenue 30-unit building is focused on the goal of reducing homelessness and providing housing to persons who have typically endured the most difficulty obtaining and retaining housing. Clients will be approved for housing in the building through the LWBB program and will typically include individuals who are chronically homeless, individuals transitioning out of other provincial institutions (corrections, child welfare, hospitals, etc.), indigenous peoples, and youth.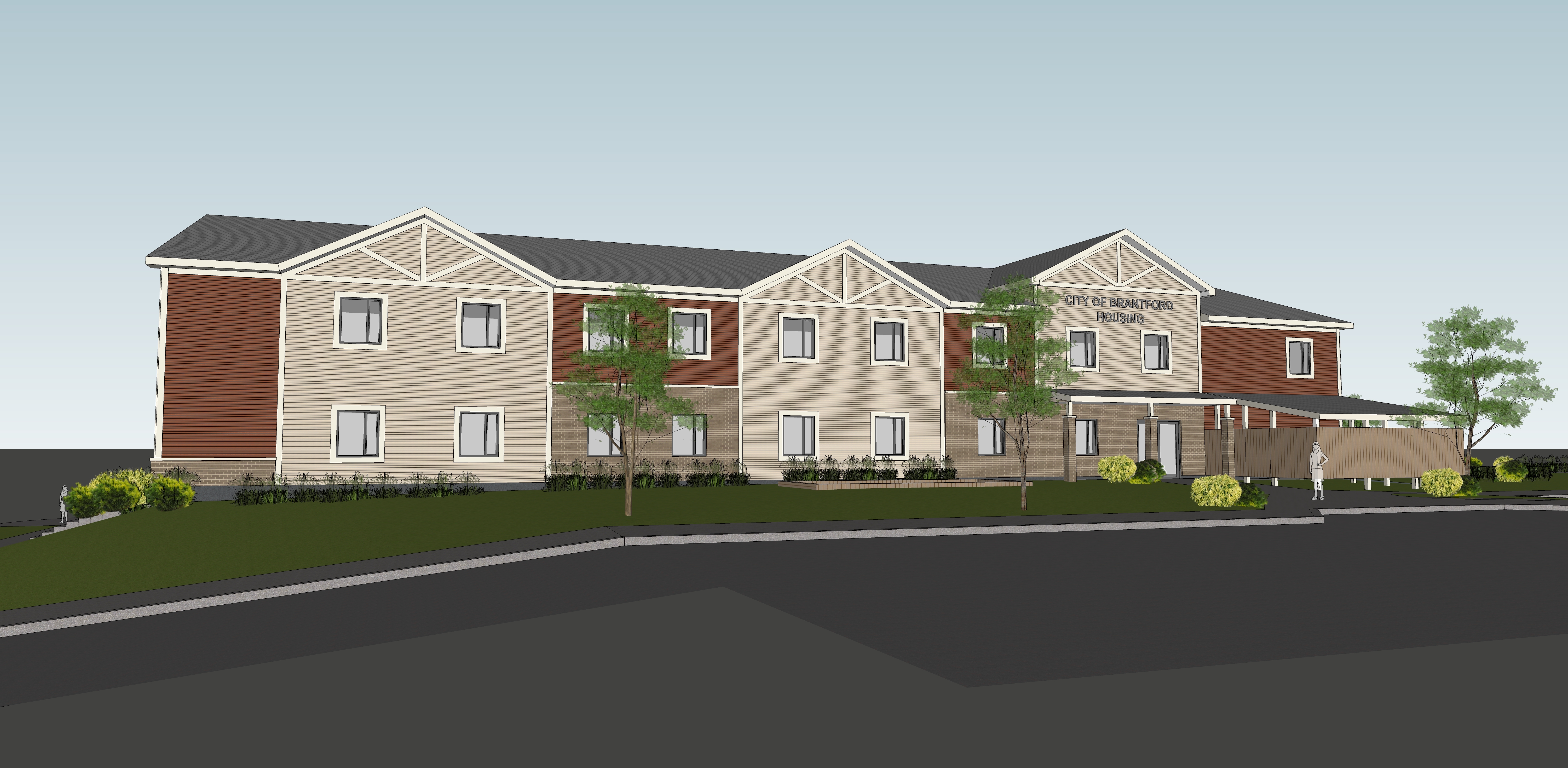 By-Name List Data
By-Name List Data
Month
Active Homeless
Percent Change from Previous Month
Outflow
Inflow

Move-Ins

Moved to Inactive

Newly Identified

Returned from Housing

January 2022

107

3

19

4

4

February 2022

102

-5%

5

17

1

0

March 2022

128

25%

5

10

4

0

April 2022

127

-1%

2

15

0

1

May 2022

125

-2%

3

18

4

0

June 2022

110

-12%

1

36

3

0

July 2022

109

-1%

5

10

5

0

August 2022

114

5%

2

10

3

0

September 2022

107

-6%

2

14

0

0
By-Name List Data
Month
Active Homeless
Demographics of Chronically Homeless Population on BNL

Youth (Age 16-24)

Single Adults

Families

Indigenous

January 2022

107

8

80

14

30

February 2022

102

7

74

14

29

March 2022

128

12

86

24

30

April 2022

127

15

81

24

29

May 2022

125

13

76

28

31

June 2022

110

17

68

15

27

July 2022

109

13

69

16

27

August 2022

114

12

74

19

27

September 2022

107

12

73

13

26
Subscribe to this Page