Housing Projects and Initiatives
We know our community succeeds when everyone has a safe, affordable place to call home. The Housing Services Department is dedicated to planning for housing needs in Brantford and Brant County.
Current Projects and Initiatives
Brantford-Brant Housing Stability Plan 2014-2024
The Brantford – Brant Housing Stability Plan 2014 - 2024 will guide a housing and homelessness vision that incorporates solutions and initiatives to a range of housing options and supports, with a focus on dignity, pride in community and self-sufficiency over the next decade.
Wesley Live Well
The Wesley Live Well program provides housing focused support that includes linking individualized and flexible support services for people with high needs related to physical or mental health, developmental disabilities or substance use. Clients involved with this program have experienced repeated or chronic homelessness and the program focuses on following the "Housing First" philosophy of homelessness prevention.

Housing First outcomes show that providing safe, affordable housing, with access to health and social services, will yield positive health outcomes and reduction in the use of costly emergency care for individuals coping with complex physical and mental health conditions. If you are or know a citizen in Brantford or Brant County that might benefit from this program contact our Housing Resource Centre.
Supportive Housing New Build
A new 30 unit supportive housing building linked to and providing housing solely through the Wesley Live Well program is being constructed on Marlene Avenue in Brantford. Both the Wesley Live Well program and the new supportive housing building are made possible through a Province of Ontario initiative called "Home For Good."
The Marlene Avenue 30-unit building is focused on the goal of reducing homelessness and providing housing to persons who have typically endured the most difficulty obtaining and retaining housing. Clients will be approved for housing in the building through the Wesley Live Well program and will typically include individuals who are chronically homeless, individuals transitioning out of other provincial institutions (corrections, child welfare, hospitals, etc.), indigenous peoples, and youth.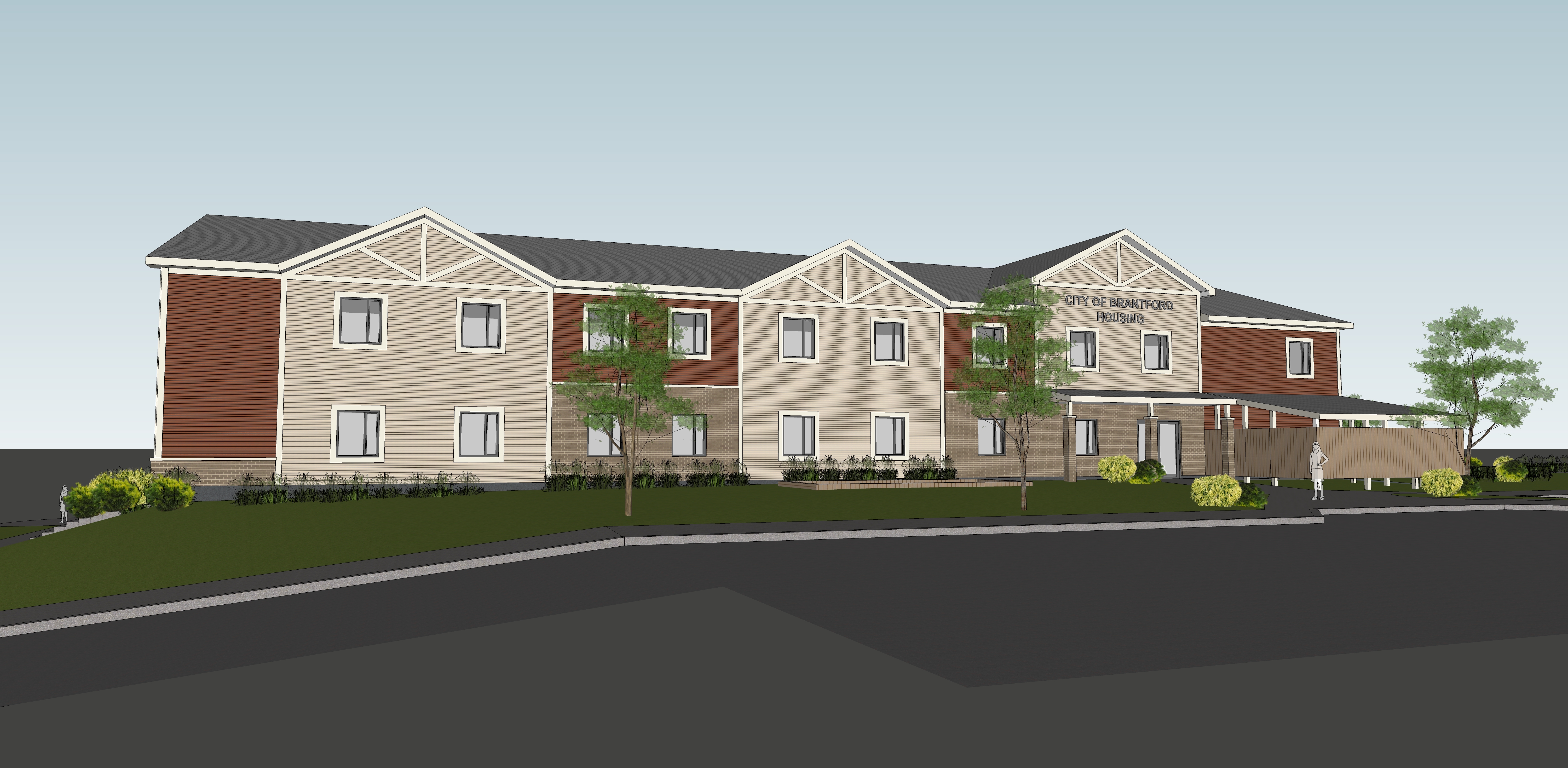 2018 Housing Forum
The City of Brantford and County of Brant in partnership with Canada Mortgage and Housing Corporation hosts an annual forum for interested partners and community members to come together to discuss issues affecting the affordable housing community.
Thank you to everyone who attended the 9th Annual Housing Forum November 27, 2018. As promised we are pleased to share the presentations and networking discussions from the Forum:
Subscribe to this Page