About Mayor Kevin Davis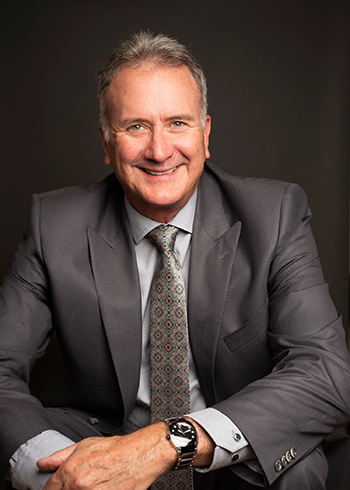 Elected in his first term as the 50th Mayor of the City of Brantford on October 22, 2018, and his second term on October 24, 2022, Kevin Davis is a passionate community activist committed to improving the quality of life for the residents of Brantford he is honoured to serve.
Mayor Davis began his career in Brantford practicing law at Waterous Holden Amey Hitchon LLP, Brantford Ontario's largest and oldest law firm. He became partner in the firm in 1983. His practice included employment, family, and personal injury law. He holds an Honours B.A. in Economics and Political Science from the University of Calgary and earned his law degree from Queen's University.
A successful lawyer by trade for more than 35 years, Mayor Davis also has an extensive background in public service and was motivated to run for Mayor to apply his knowledge and skillset to the purpose of making his community better.
Mayor Davis has served as City of Brantford Alderman for Ward 2 from 1985 to 1991. He is also a previous Governor of Mohawk College, past President of the Brantford-Brant Chamber of Commerce, the Brantford Aquatic Club, Brantford Boys and Girls Club and previous Chairman of the Brantford Economic Development Board, John Noble Home and the Brant United Way campaign.
Mayor Davis and his wife Lisa have three daughters, Kate Durand, Melanie Samuel and Brittany MacGregor. He is the proud grandfather of four grandchildren - Warren and Piers Durand and Austin and Payton Samuel.
Mayor Davis is a recreational enthusiast who likes to take full advantage of the beauty of Ontario's Grand River Valley. He enjoys fly-fishing, mountain biking, motorcycling touring, golf, scuba diving and skiing.
Subscribe to this Page