Mohawk Lake District Plan
Our goal is to create an area that is an exciting place for people to visit, explore and celebrate festivals and events. The City of Brantford's Mohawk Lake District is located in the southeast part of Brantford and includes Mohawk Park, Mohawk Canal, and the 50-acre property that was home to the former Massey Ferguson and Cockshutt Plow farm equipment factories.
The Mohawk Lake District is a unique area with a lot of history. We want to bring new activities and land uses to this area. We are developing a plan that will help guide future decisions about the types of uses you want to see in the District.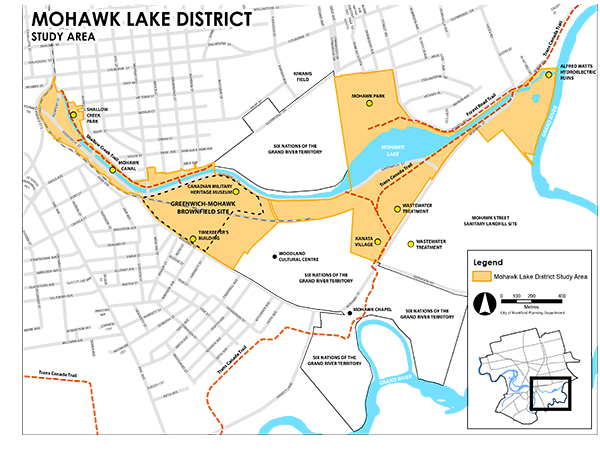 (Click on the image for a larger view)
---
Study Process and Timeline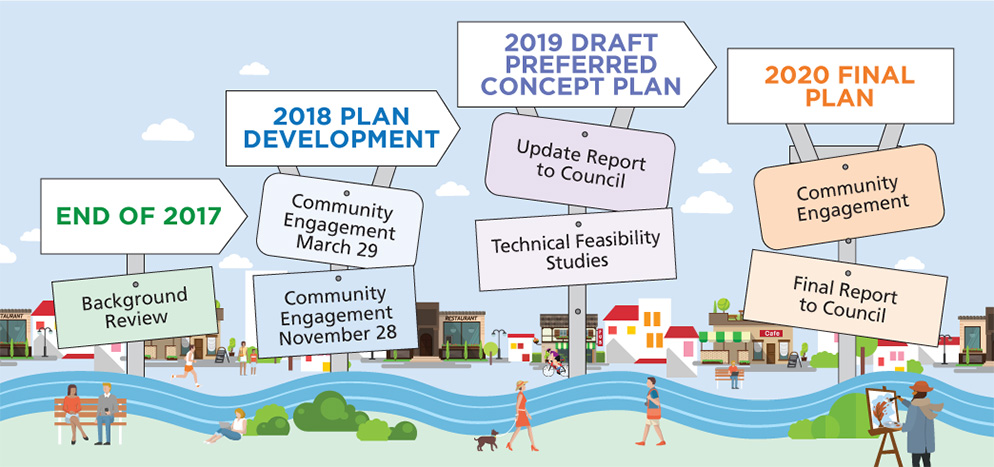 Two public meetings and two online surveys have taken place to discuss the overall vision and redevelopment plan for the District. In June 2019, the project team will unveil the latest Draft Preferred Mohawk Lake District Plan for City Council's consideration. The Staff Report provides a description of the community engagement results, project update and next steps. The next stage in the work program will be the completion of technical studies to confirm that there are no major issues (like traffic, noise or compatibility, etc.) that may impact the implementation of this plan.
---
Here's a preview of the Draft Preferred Mohawk Lake District Plan (as of June 2019):
Mohawk Lake Destination Plan: Vision and Areas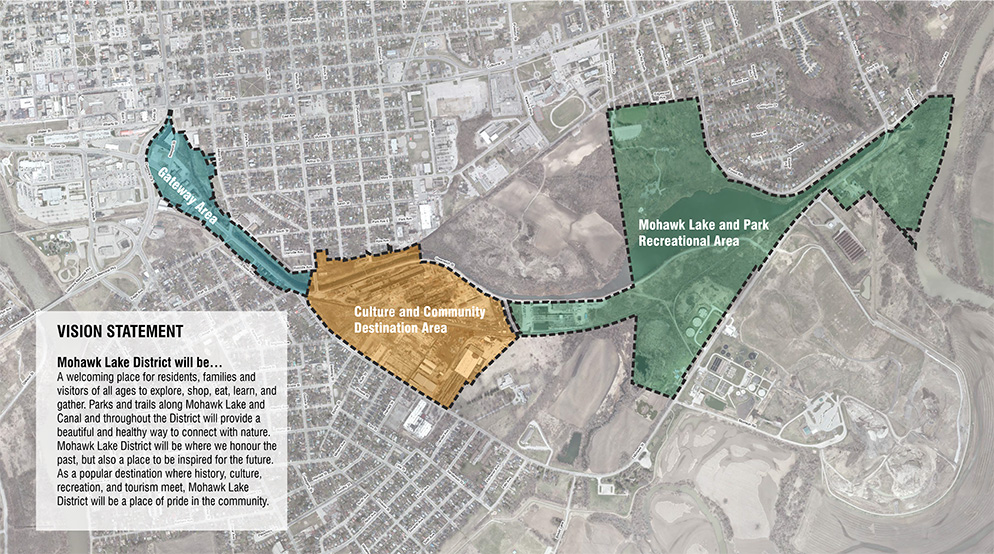 ---
Mohawk Lake Destination Plan: Overall Draft Preferred Plan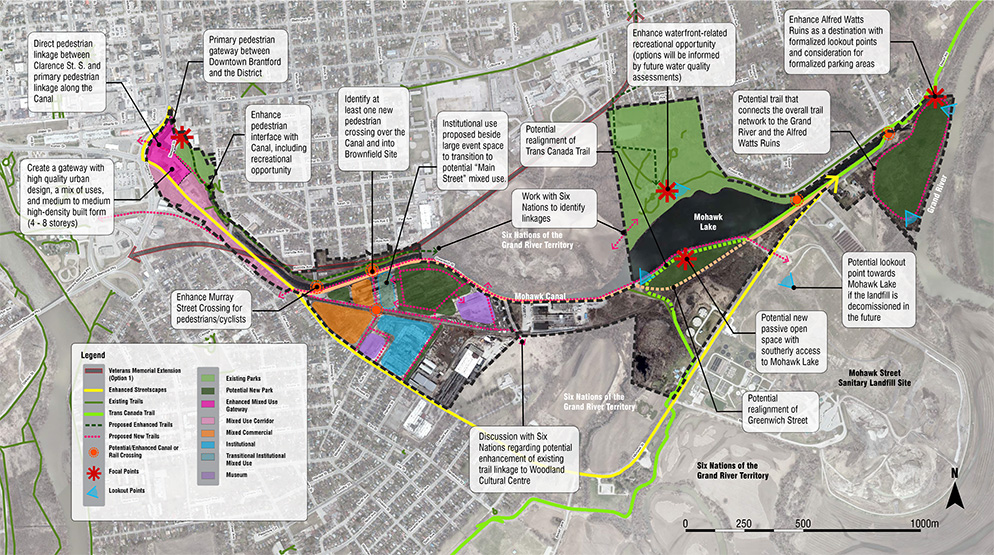 ---
Mohawk Lake Destination Plan: Culture and Community Destination Area Draft Preferred Plan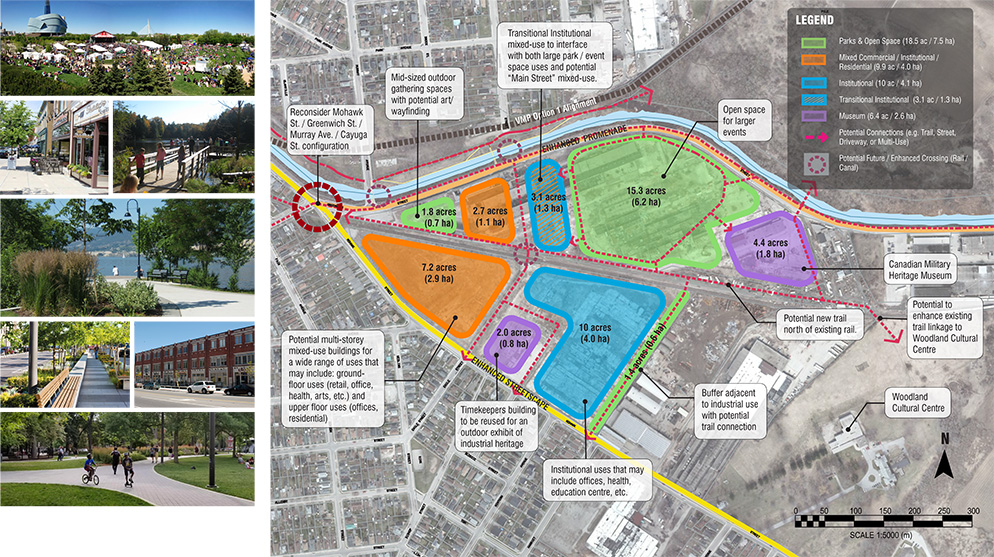 ---
Updates
To stay updated on this process, please subscribe to email updates by using the link at the bottom of the page or contact the Planning Department.
Subscribe to this Page