Mohawk Lake District Plan
The City of Brantford's Mohawk Lake District is located in the southeast part of Brantford and includes Mohawk Park, Mohawk Canal, and the 50-acre property that was home to the former Massey Ferguson and Cockshutt Plow farm equipment factories. There is a lot of unique history here! Our goal is to bring new activities and land uses to this area to create an exciting destination for people to visit, explore and celebrate festivals and events.
Along with revitalizing the land uses in this area, the City has also studied options to improve the environmental quality of Mohawk Lake and Mohawk Canal. Improving the Lake and Canal is a separate project led by the City's Engineering Services. Learn more about the Mohawk Lake and Mohawk Canal Cleanup and Rehabilitation project by visiting the project page.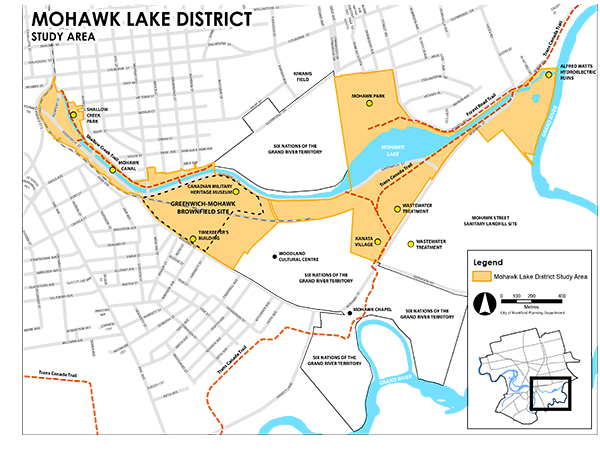 (Click on the image for a larger view)
---
Mohawk Lake District Plan is Approved!
In November 2020, the Mohawk Lake District Plan was approved by City Council. The images on this site show the final approved District Plan and the related conceptual images of some of the key features of the District Plan. For more details about the District Plan and how it was developed, please read the Staff Report (2020-345). The next stage in the work program will be an amendment to the Official Plan to establish new land use policies, as well as a work program to implement future municipal projects, such as the proposed waterfront promenade along Mohawk Canal.
Study Process and Timeline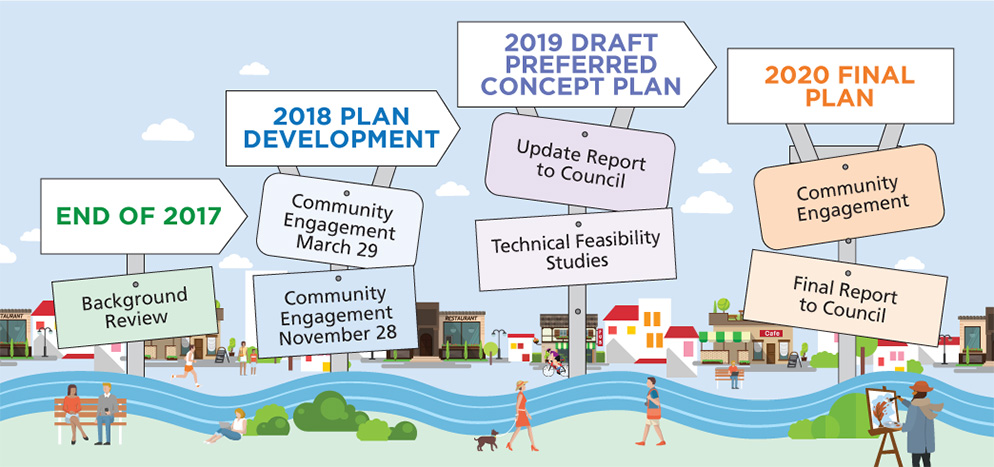 The final Mohawk Lake District Plan is a result of extensive community engagement – over 600 responses were received through public workshops, community events, and online surveys. A June 2019 Staff Report provides more information about the community engagement program.
---
The Final Mohawk Lake District Plan (November 2020):
Mohawk Lake District Plan: Vision and Areas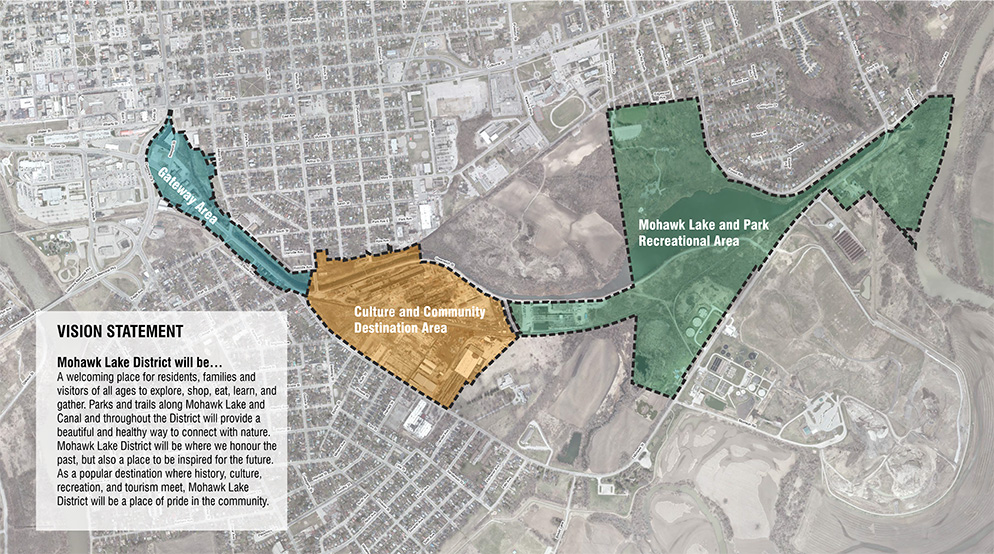 ---
Overall Mohawk Lake District Plan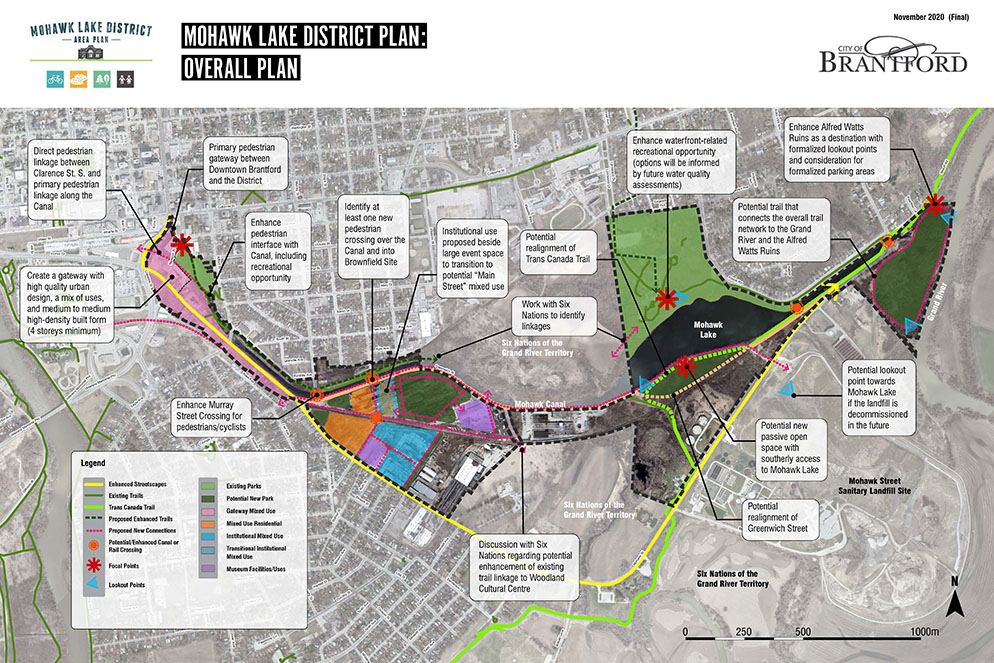 ---
Mohawk Lake District Plan: Culture and Community Destination Area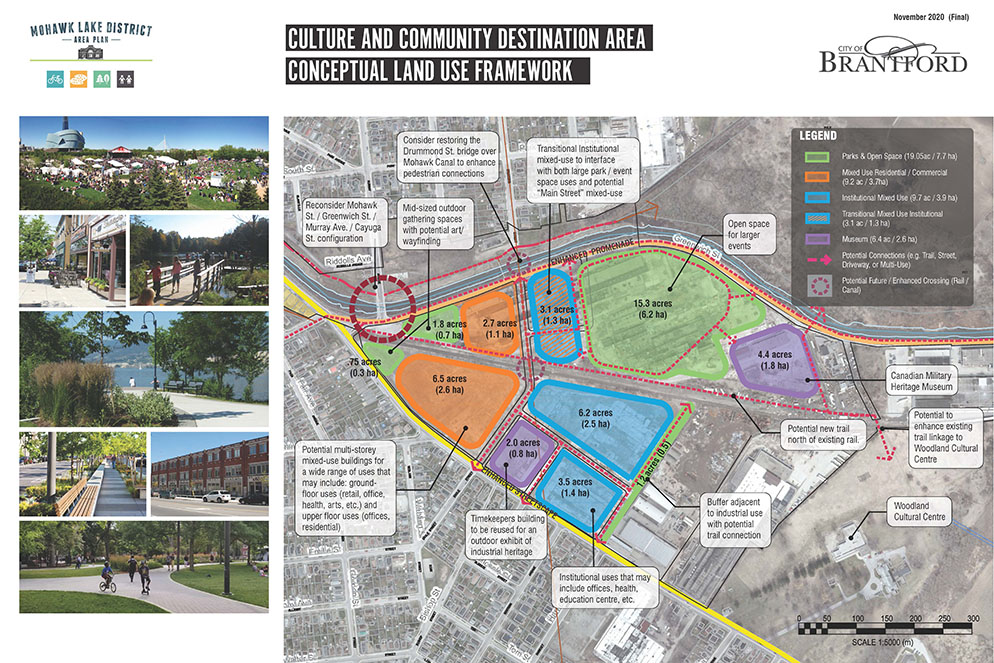 Conceptual Artistic Renderings of Mohawk Lake District Plan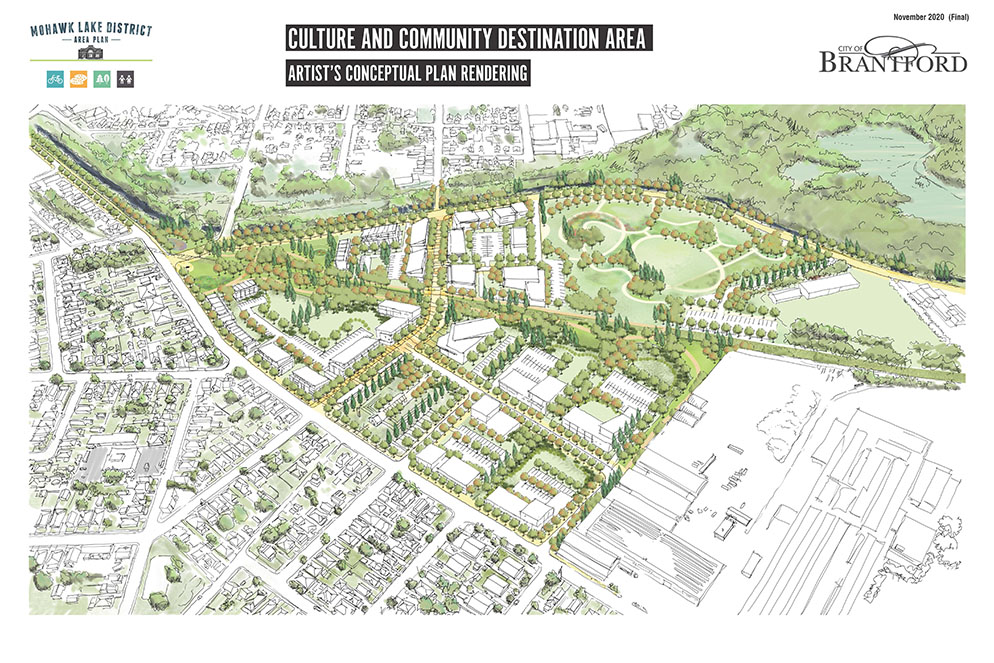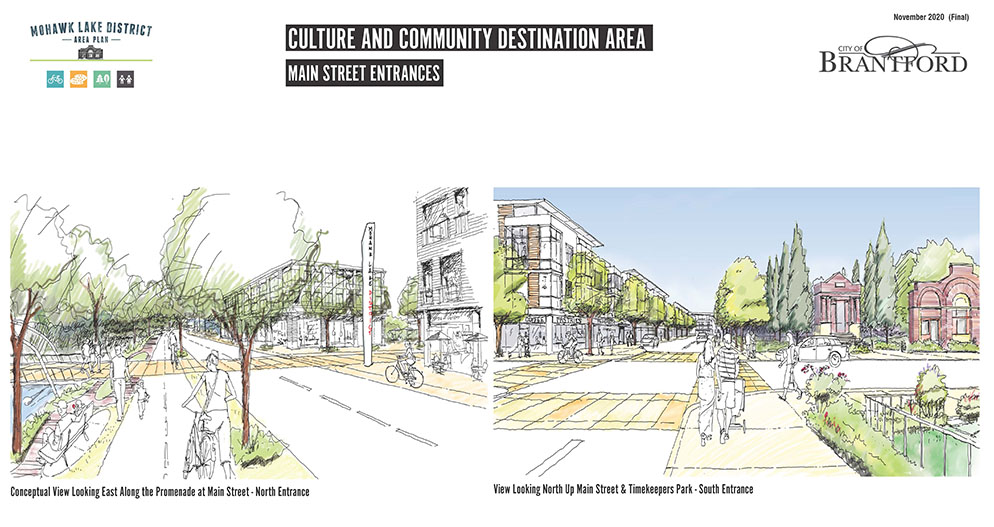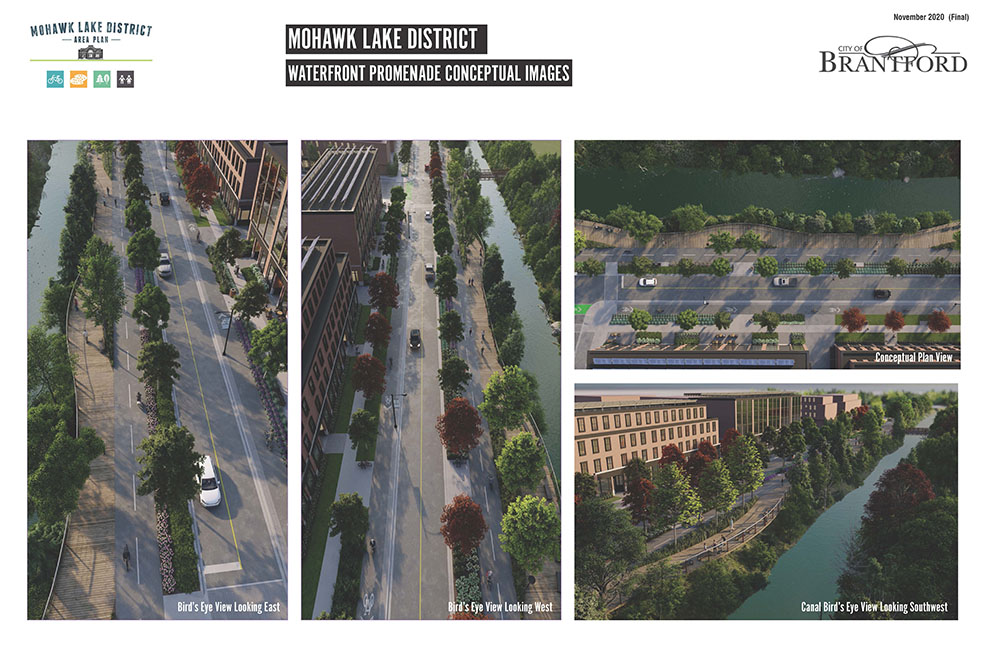 Subscribe to this page for regular updates about this project.
Subscribe to this Page