Walter Gretzky Day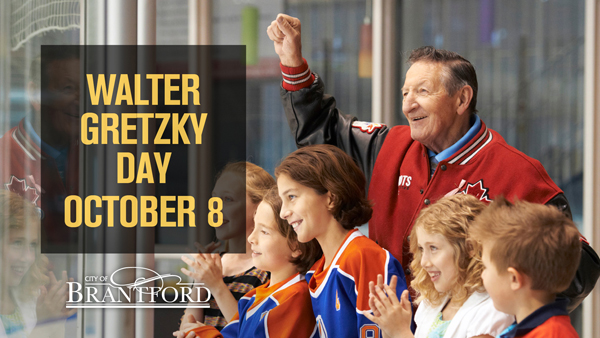 The City of Brantford recognizes October 8 as Walter Gretzky Day. On Walter's birthday, we recognize and honour his countless contributions as an advocate for community organizations and his dedication for coaching youth and supporting Brantford's local charities. Not only will Walter always be remembered as a beloved father, friend, coach, mentor and neighbour, he will also forever be known for championing his community at every opportunity. We ask you to join us in continuing to pay tribute to Walter and the Gretzky family and to show our deep respect and appreciation for everything he means to our city and the many children and people he has touched by his kindness and generosity.
A tribute to our beloved Lord Mayor
The City of Brantford and our community honours beloved Lord Mayor Walter Gretzky. We asked our community to share their photos and stories of Walter. We were overwhelmed by the response. Here is just a sample of what we heard.
Subscribe to this Page