Additional Covid-19 pandemic response service updates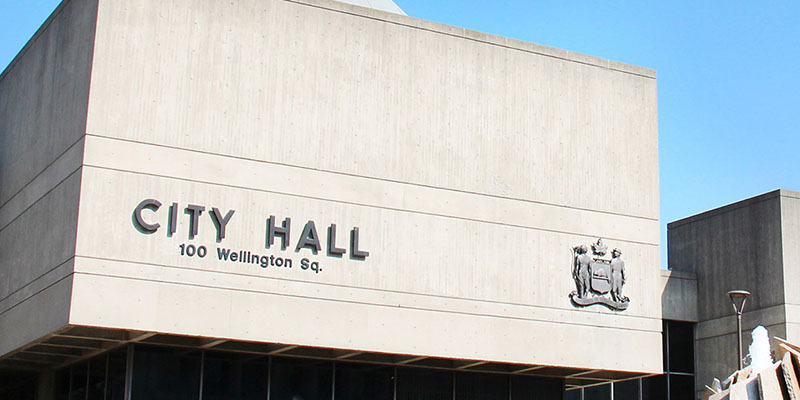 Consistent with the measures that The City of Brantford has announced to date to reduce the risk of Covid-19 community spread, please note the following service changes:
Cemetery Services
Effective March 28, 2020, the Province has lowered the maximum number of people permitted at public events and social gatherings. Included in this announcement is a specific reduction in the number of attendees at a funeral service to ten (10) people. As per the Registrar's Directive, the maximum applies to all services, including cemetery services, regardless of the available space. This ten (10) person maximum does not include cemetery staff.
We recognize the sensitivities associated with these services and sincerely appreciate the support and understanding of residents in keeping our staff and the families we serve safe at this unprecedented time.
Brantford Transit - Hourly Service and NWIA Shuttles
Beginning Monday, April 6th, 2020, Brantford Transit will operate on an hourly service schedule seven days per week as outlined below:
Monday to Friday morning rush half-hour service from 6:00 a.m. to 8:00 a.m.
Monday to Saturday service will start at 8:00 a.m. and run hourly until 8:00 p.m.
Monday to Saturday evening routes will operate from 8:00 p.m. to 1:00 a.m.
Sunday service remains unchanged and will continue to operate hourly from 8:00 a.m. 8:00 p.m.
A dedicated shuttle bus will support the NWIA from 6:30 a.m. to 7:30 p.m., Monday to Saturday. Extra shuttles will be available to ensure the 15 passenger limit on all services. The above-listed service level changes will remain in place until further notice.
We continue to look at different ways to provide reliable, sustained service for those passengers who need it most and appreciate your patience and understanding as we work through these changes.
Spring/Summer Yard Waste Collection Program
The City's Spring/Summer Yard Waste Collection Program will commence on Monday, April 6, 2020. Residents are reminded of the following set out and preparation requirements:
Materials must be placed in kraft paper bags and/or open rigid walled containers
Yard waste in plastic bags will not be collected
Each bag/container must weigh less than 55 lbs (25 kg)
Brush hedge clippings and tree trimmings must be tied and bundled no larger than 4 feet in length and 3 feet in diameter
All branches must be less than 4 inches in diameter
Yard waste is to be set out on your scheduled collection day, separate from garbage and recyclable materials
Limit of 10 bags, containers or bundles per week
Bulk Item Pick Up
Residents are reminded not to place furniture, appliances or other bulk items out for collection with their regular household garbage. A free pick up service is available once between the months of January and June, and once between July to December. With seven days' notice, a resident can schedule a Bulk Item Pick Up. Please note certain restrictions apply.
Recycle Coach – Weekly Set Out Reminders
To set up weekly reminders and receive program updates, residents may download and use the free City of Brantford Recycle Coach App. For more information regarding waste management requirements, please visit the City's Website.
For additional updates regarding City programs and services, and the continuity of essential services visit the City's Facebook and Twitter pages and brantford.ca/Covid-19.
Subscribe to this Page