Applications now open for Summer Company Student Grant Program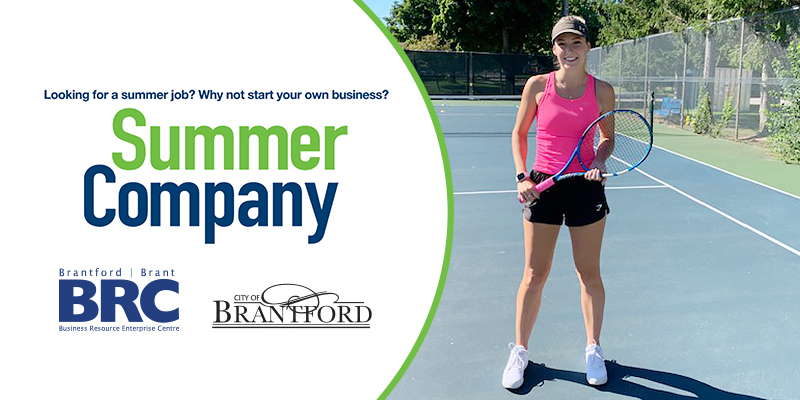 BRANTFORD, ON – The Brantford-Brant Business Resource Centre (BRC) is now accepting applications for the 2023 Summer Company Student Grant Program. Aspiring entrepreneurs, ages 15 to 29 years old, who are considering starting and operating their own business this summer are encouraged to apply. Successful applicants will receive up to $1,500 to assist with start-up costs and an additional $1,500 upon completion of the program.
"We are pleased to once again offer the Summer Company program that continues to improve the economic landscape in the City of Brantford and area." said Mae Legg, Manager of Economic Development and Business Resource Centre, City of Brantford, "It's inspiring to meet young entrepreneurs who have found success starting up their own summer businesses, and who continue to operate for years to come."
The BRC has administered the program for over 15 years for students that live in the City of Brantford, County of Brant, Haldimand and Norfolk Counties, and Mississaugas of the Credit First Nation and Six Nations of the Grand River. The program is funded by the Ontario Ministry of Economic Development, Job Creation and Trade and enables students to develop their own career and learn what it takes to be an entrepreneur and a leader. The plunge into business ownership teaches students how to problem solve, communicate effectively, and the importance of a strong work ethic. Students will also learn all aspects of running a business including how to manage their business finances, marketing and sales, customer service, building and controlling inventory and the behind-the-scenes work that is required to operate a prosperous business.
To learn more about the Summer Company Program, contact the BRC's Small Business Consultant, Natalie Walker at nwalker@brantford.ca or by calling 519-756-4269.
Photo Caption: 2022 Summer Company participant, Jourdyn Forsyth, utilized the grant program to operate her own tennis training business "For the Love of Tennis".
About Brantford-Brant Business Resource Enterprise Centre (BRC)
The BRC is an integral part of the City of Brantford's Economic Development, Tourism and Cultural Initiatives Department and the Ministry of Economic Development, Job Creation and Trade's network of Small Business Enterprise Centres that serve Ontario's small business community. The BRC assists in the creation and development of small business in the City of Brantford by providing business owners support and resources to start or expand their operations. Learn more at Brantford.ca/BRC.
- 30 -
Media Contact:
Kelly Page | Communications Specialist, Communications and Community Engagement
City of Brantford | 519-759-4150 Ext. 5779 | kpage@brantford.ca
Subscribe to this Page