Be Emergency Prepared for Extended Power Outages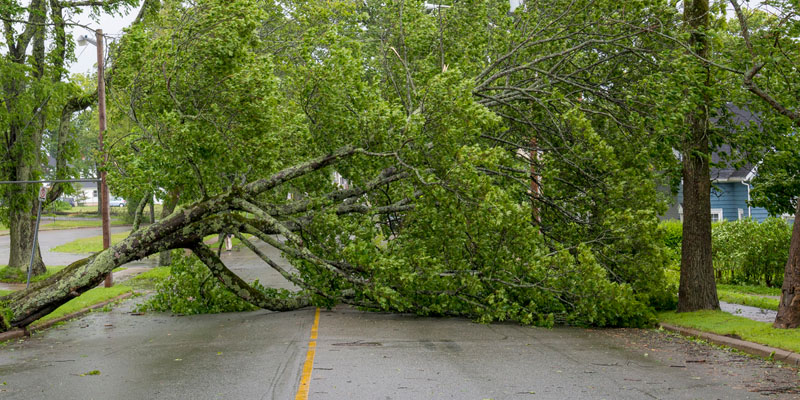 During a severe lightning storm, trees and extreme winds can cause power outages that may last up to several days. Prolonged power outages during extreme heat or cold weather can put your health and safety at risk. That's why it's important to have an emergency kit ready for you and your family to survive for at least 72 hours during a power outage.
During an outage:
Unplug all appliances (space heaters, toaster ovens, griddles, etc.) that may have been left on at the time of the outage and could ignite when they come back on
Unplug computers, televisions, stereos and other electronics to prevent damage caused by power surges (use surge protecting power bars where possible)
Turn off stove cook top and oven
Turn off the water to the clothes washer and dishwasher if they were in use when the power went out, if possible
Leave a light or radio on so you will know when power is restored
Never use barbecues, propane or kerosene heaters, or portable generators indoors
Never leave candles unattended
Depending on your provider, call the Brantford Power Emergency Services at 519-751-3522 or Energy+ Services at 1-833-769-3701 to report power failures, wires down, power quality problems or to speak to Customer Care.
Being emergency ready begins with a plan. Learn how to be emergency prepared by visiting Brantford.ca/emergencypreparedness.
Subscribe to this Page