Beckett Recreation Centre welcomes back its members on April 25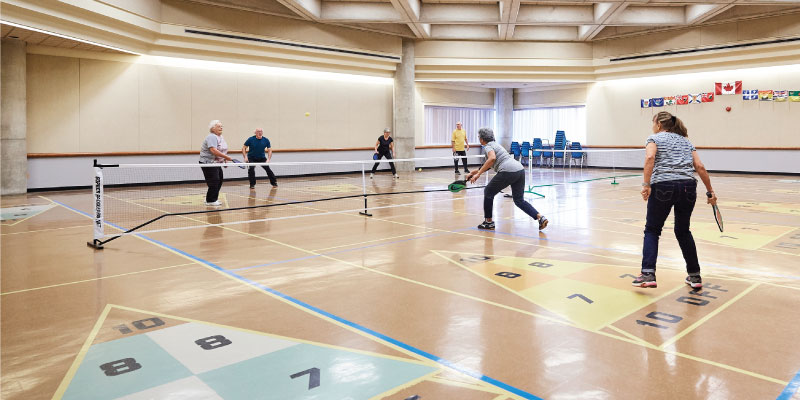 Brantford, ON – The City of Brantford is pleased to announce that the Beckett Recreation Centre, located at 219 Colborne Street, will welcome back its members, ages 50 and over, to resume regular activities, weekly Monday to Friday from 9:00 a.m. to 4:00 p.m. All memberships that were placed on hold as a result of the COVID-19 pandemic will be automatically renewed on Monday, April 25, 2022. Yearly memberships are available to purchase for $65.00 including parking or $40.00 without parking, by visiting the services desk at the Beckett Recreation Centre or by calling 519-759-4150 ext. 5569.
The games room, drop-in programming and weight room will reopen for members to enjoy for an additional fee. Some activities include; euchre, darts, cribbage, wood carving, sewing club, shuffleboard, knitting and more. In addition, the cafeteria will be open to members for coffee and snacks.
The Beckett Recreation Centre also offers a wide variety of registered programs including, special interest and fitness programs such as pickleball, Zumba Gold, Tai Chi, line dancing and gentle yoga. Members can register and make payment online at Brantford.ca/RecConnect or by calling 519-759-4150 ext. 5569. Non-members will be charged an additional $5.00 fee for each program, per visit. Limited spots are available for each activity.
Additional information can be found at Brantford.ca/BeckettCentre or by calling 519-759-4150 ext.5569.
- 30 -
Subscribe to News Alerts | City of Brantford Website | Privacy Policy
© City of Brantford, 100 Wellington Square Brantford
Subscribe to this Page