Brantford Achieves Milestone 3 for Community Climate Change Action Plan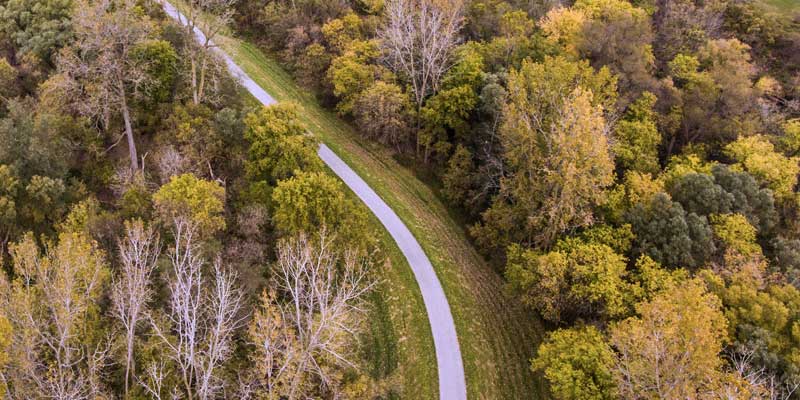 BRANTFORD, ON – The City of Brantford is proud to announce the achievement of Milestone 3 of the Partners for Climate Protection (PCP) network for its work on developing a local Community Climate Change Action Plan (CCAP). The PCP Network identifies and celebrates work that cities are undertaking to reduce their carbon footprints and promote environmental sustainability in two streams: corporately and as a community.
"We are thrilled to reach Milestone 3 of the Partners for Climate Protection network," says Rebecca Szczepanowski, Climate Change Officer at the City of Brantford. "This is a huge step forward for the City in the fight against climate change."
In summer 2022, Brantford City Council unanimously approved the Community CCAP that outlines how emissions reduction targets will be achieved through community-based initiatives. From the development of the Community CCAP, the City has achieved Milestone 3 – creating a local climate action plan – out of 5 of the PCP network's community stream. As many of the community emissions are outside the direct control of the municipality, stakeholders and community members were engaged throughout 2020 and 2021 to share ideas for how the community can reduce emissions. The feedback and ideas gathered from these engagement sessions were used to inform the development of the Community CCAP.
Since 2018, the City has made strides on its environmental initiatives and recently achieved Milestone 4 for implementing actions from the Corporate CCAP. Corporately, the City will now be looking to quantify its emissions to demonstrate GHG reductions and achieve the fifth and final milestone in the corporate stream. More information about the PCP network and a list of other municipalities and their milestones can be found on https://www.pcp-ppc.ca/.
The City is committed to taking further actions as outlined in the Community CCAP and working diligently towards achieving Milestone 4 – implementing a local climate action plan by 2023. To learn more about how the City of Brantford is taking action on climate change and how you can get involved, please visit www.brantford.ca/ClimateAction.
- 30 -
Media Contact:
Kelly Page | Communications Specialist, Communications and Community Engagement
City of Brantford | 519-759-4150 ext. 5779 | kpage@brantford.ca
Subscribe to this Page