Brantford celebrates Seniors Month with the launch of several new initiatives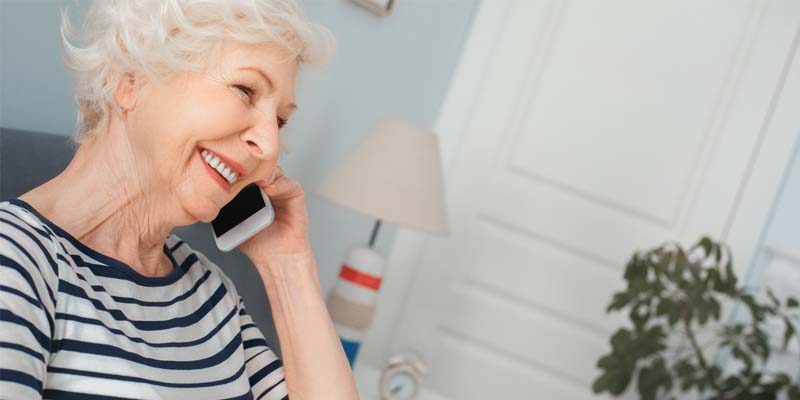 Brantford, ON – In honour of Seniors Month, the City of Brantford will be recognizing seniors in our community throughout the month of June by providing new initiatives to keep them engaged, healthy and connected. While we face unprecedented times, we continue to be inspired and encouraged by how older adults have demonstrated perseverance and resilience throughout.

"June is an opportunity to celebrate and acknowledge the contributions older adults have made in the City of Brantford," says Mayor Kevin Davis. "We are grateful to our residents and community partners that continue to connect with seniors and keep them engaged as much as possible in creative ways during the COVID-19 pandemic."

As part the City of Brantford's Heathy Aging Plan and in response to COVID-19, the City will be facilitating the four following initiatives this June:
Buzz Me:
Seniors and Kids Intergenerational Programs (SKIP) will be launching Buzz Me on intergenerational day. Starting June 1, 2020, seniors can call the Buzz Me hotline and chat with a volunteer to engage in friendly conversation and learn about local resources. To speak with a SKIP volunteer, please call 211 and ask for 'Buzz Me' or call 1-866-999-BUZZ.
Healthy Aging Without Walls:
Healthy Aging Without Walls is a free telephone-based program for adults aged 50 years or older. They can call in to participate in trivia, games, and educational presentations. To view the full calendar for the month of June, please visit brantford.ca/HealthyAgingWithoutWalls or call 519-756-3261 ext. 5569.
Wellness Chats:
The City of Brantford has partnered with the Family Counselling Centre of Brant to offer free, telephone-based, group wellness conversations for adults aged 50 years or older. To register, please call the Family Counselling Centre of Brant at 519-753-4173 ext. 239. For more information, visit brantford.ca/WellnessChats
Seniors Toolkit:
On June 15th the Brant Elder Abuse Awareness Committee will release the 2020 Seniors Toolkit. June 15th marks World Elder Abuse Awareness Day - recognized annually on June 15, 2020, to bring awareness to the issue in a collective effort to stop any abuse inflicted on our older generations. The toolkit is a practical handbook for seniors to find resources and information on staying safe and keeping healthy. Download your digital copy at brantford.ca/HealthyLiving after June 15th.
"As one of the City's community partners, we are thrilled to be a part of Seniors Month," says Liz Martorano, Director of SKIP. "We hope to relieve loneliness and isolation and encourage all generations to live healthy, meaningful, and connected lives. Seniors Month is every month for us, and we are proud of our City leaders for celebrating our elders."
Seniors Month is also a great opportunity to remind the community to continue to stay connected with loved ones, friends, and neighbours, and to explore ways to support and keep the older adults in your lives engaged. Call, video chat, or provide a helping hand to drop off groceries and other necessities, while maintaining physical distancing. Other valuable resources for seniors can be found in the Neighbours Helping Neighbours campaign at brantford.ca/NeighboursHelpingNeighbours.
-30-

Media Contact:
Kelly Page, Communications Specialist, Communications and Community Engagement | City of Brantford | Office: 519.759.4150 Ext. 5741 | kpage@brantford.ca
Subscribe to this Page