Brantford City Council encourages province and nation to declare March 17th as Essential Workers Day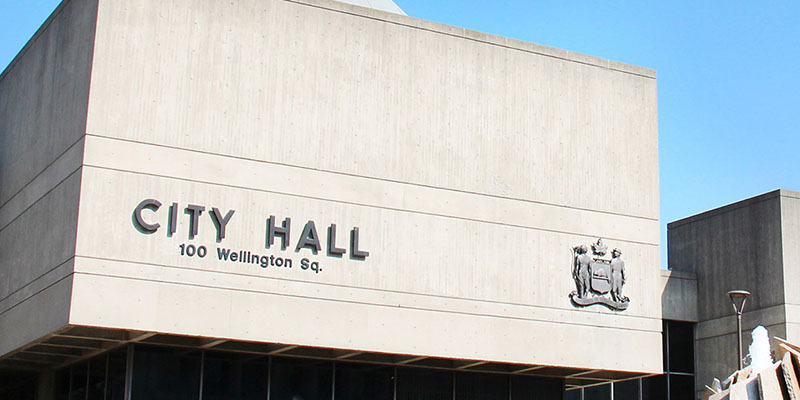 BRANTFORD, ON – At their meeting held virtually on Tuesday, May 26, Brantford City Council unanimously approved the resolution proclaiming every March 17th as Essential Workers Day in the City of Brantford.

During these unprecedented times, frontline workers have put their lives at risk to continue providing essential services to our community throughout the duration of the COVID-19 pandemic. In response to their sacrifice, City of Brantford Ward 5 Councillor, Joshua Wall brought a resolution forward to acknowledge and celebrate workers' efforts.

"While many were asked to stay home and practice social distancing, others continued to work and provide essential services to the community," says Councillor Joshua Wall. "It's important that we honour and pay tribute to these incredibly brave essential workers for keeping our community functioning during these unprecedented times."

In addition to health care, police, fire, paramedics and military personnel, the resolution also includes: social services, community services, food distribution, agriculture, postal and delivery services, education, security, transit, financial services, hospitality, commerce, manufacturing, construction, maintenance and repair, waste management, sanitation services, government and administrative services.

"We owe a profound debt of gratitude to every single essential worker who continue to ensure our community keeps moving and residents have the food and supplies they need every day," says Brantford Mayor Kevin Davis. "We hope that the proclamation will catch fire with other municipalities and become a nationally recognized day."

A copy of the resolution has been sent to Brantford-Brant MPP Will Bouma and Brantford-Brant MP Phil McColeman requesting that the provincial and federal governments follow suit. A copy will also be shared with other municipalities inviting them to also declare March 17 as Essential Workers Day.
- 30 -
Media Contact:
Kelly Page, Communications Specialist, Communications and Community Engagement |
City of Brantford | Office: 519.759.4150 Ext. 5741 | kpage@brantford.ca
Subscribe to this Page