Brantford City Council officially welcomes OHL Bulldogs to Brantford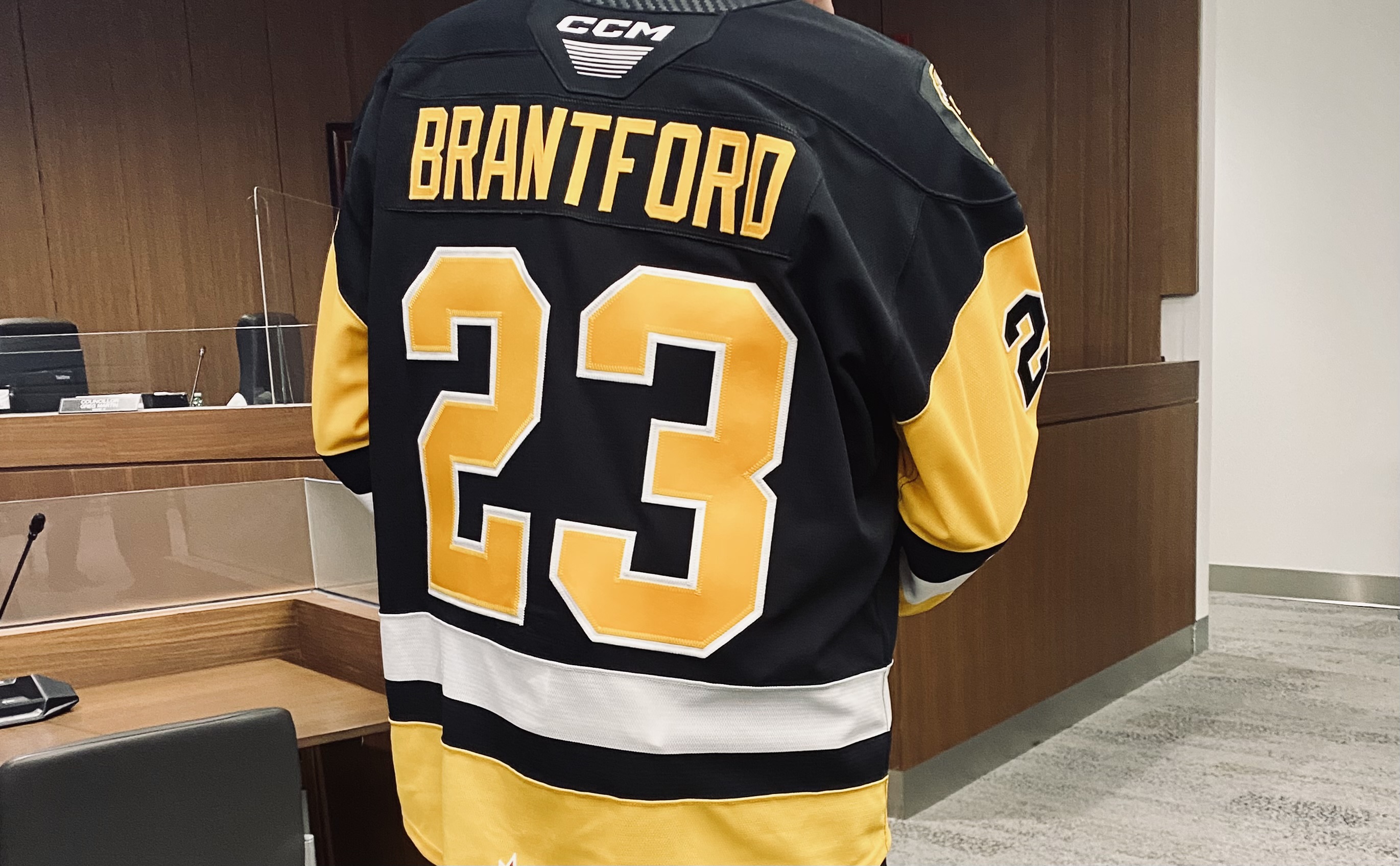 BRANTFORD, ON: At their Special Council meeting held on Tuesday February 7, 2023 Brantford City Council unanimously approved a staff report recommending the City enter into an agreement with the OHL Hamilton Bulldogs that will see the team relocated to Brantford and rebranded as the "Brantford Bulldogs." The three-year agreement for the team's use of the Brantford and District Civic Centre will commence later this year.
As per the terms of the agreement, the facility will receive substantial upgrades to meet fan, player and OHL standards. The total estimated cost of the upgrades to the Civic Centre necessary to reach these standards is approximately $7.5 million. While the Bulldogs organization will fund the upgrades, the City will provide the team with a leasehold improvement allowance of up to $3 million for necessary capital improvements. In addition to the City's contribution toward upgrades, installation of an HVAC system estimated at $1.625 million will also be funded by the City. The City's total capital investment will be funded from the Casino Legacy Reserve.
In Canada, sport tourism is the fastest growing segment of the tourism industry and a significant contributor to local economies. As outlined by City staff, an internal assessment estimates a total direct economic impact of $4,337,700 million annually resulting from partnership, derived from visiting team overnights and fan spending at local businesses. Team owner Michael Andlauer also highlighted the Bulldogs Foundation and their commitment to working with the City to identify and implement Brantford-focused social programs.
Quotes
"I am very excited about bringing an OHL team to Brantford and thrilled that Council has unanimously and enthusiastically endorsed this partnership. Based on the community's overwhelmingly positive reaction to this news so far, I'm very confident that the Bulldogs fanbase will grow substantially in Brantford. On behalf of a grateful community, I want to thank the Bulldogs organization for having faith and confidence in Brantford as well as all the City staff who worked tirelessly to make this a reality for our deserving community."
- Brantford Mayor Kevin Davis

"We are so thankful for the enthusiastic and immediate response from Mayor Davis, Brantford Council, and City staff. Together, we have been able to make a home for the Bulldogs in a short and unexpected period of time."
- Bulldogs Team Owner, Michael Andlauer


Photo Caption:
Mayor Kevin Davis and Michael Andlauer shake hands following City Council's unanimous support to bring the OHL Bulldogs team to Brantford.
-30-
Media Contact: 

Maria Visocchi Director, Communications, Community Engagement and Customer Service
City of Brantford | Office: 519.759.4150 Ext. 5754 | mvisocchi@brantford.ca
The City of Brantford Newsroom
Subscribe to News Alerts | City of Brantford Website | Privacy Policy
© City of Brantford, 58 Dalhousie Street, Brantford.
Subscribe to this Page