Brantford Economic Development Advisory Committee and Rotary Club recognize local businesses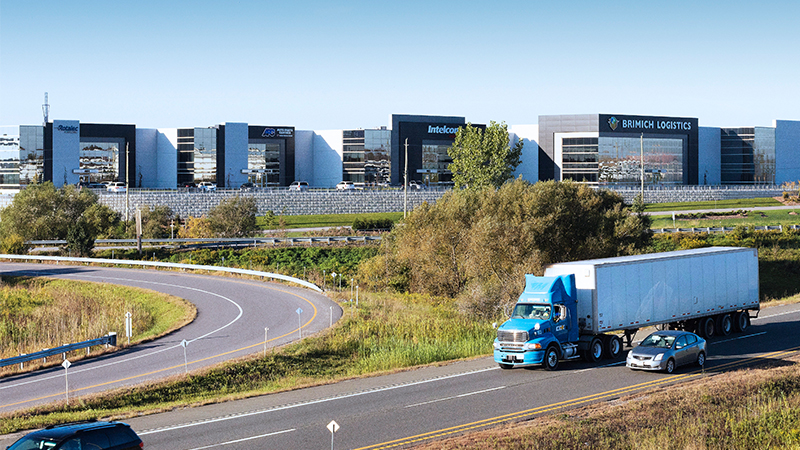 BRANTFORD, ON – The City of Brantford Economic Development Advisory Committee (EDAC) held its annual Industrial Appreciation event at the Brantford Golf and Country Club on Friday, March 22, 2019. This is the 11th year the committee has partnered with the Rotary Club of Brantford to host the industry awards. The event recognizes that the City continues to experience steady growth and diversify and develop its economic base through the attraction of small and medium-sized businesses.
"Brantford continues to prove to be an excellent location for new business, as well as existing business, to grow and succeed," said Allan Lovett, EDAC Committee Chair. "Recognizing the valuable contribution that investment by industry makes to the City of Brantford is important, and we're very grateful to the Rotary Club for hosting this event with us to honour new corporate citizens, longstanding manufacturing mainstays and exceptional Brantford ambassadors."
The Industrial Appreciation event annually recognizes new industrial firms opened in the past year, long-standing companies established 45 years ago, and a Brantford Ambassador award. This award is presented to an individual or organization who, through their own efforts, has promoted and contributed to Brantford's economic development.
Twelve new industries established in 2018 were recognized this year:
48 North
APC Auto Parts
Cutting Edge Tools Inc.
Dohey Manufacturing Inc.
Intelcom Express
KOOLJET
OmniCoil Spring Works Inc.
Rotalec
TexTrail Trailer Parts
Trakar Products Inc.
TW Trade
UTS Consultants.
Three longstanding companies, established 45 years ago in 1973, were recognized:
ACIC Pharmaceuticals Inc.
Beck's Printing Services
The Marco Corporation
The Economic Development Advisory Committee selected Vicano Construction Limited as their Member Brantford Ambassador.
- 30 -
Media Contact:

Robert Ham, Development Officer, Economic Development and Tourism Department |
City of Brantford | 519.751.9900 Ext. 5566 | rham@brantford.ca
Subscribe to this Page