Brantford Fire announces return of Hot Summer Nights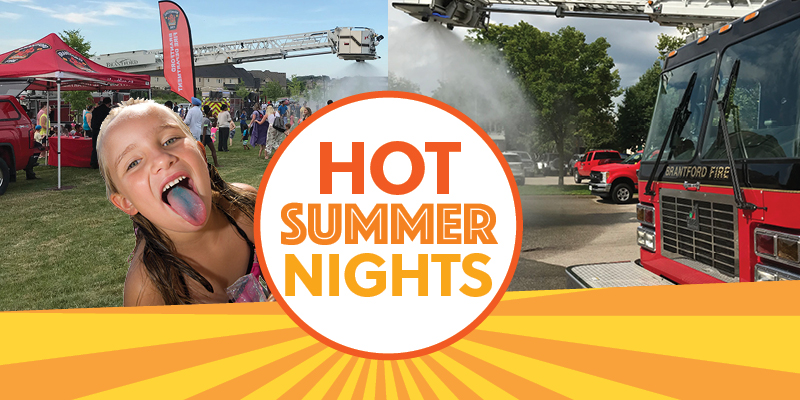 BRANTFORD, ON – The Brantford Fire Department is pleased to announce the return of Hot Summer Nights, free events throughout the summer for families that includes a fire truck sprinkler, freezies, water and the opportunity to learn about fire safety.
"We are so excited to be able to offer these fun and educational programs to the public once again," says Brantford Fire Chief, Todd Binkley. "It has already been a hot summer and we look forward to offering families the opportunity to cool down, have fun and learn about fire safety."
Hot Summer Nights includes a fire truck sprinkler, free freezies and water for attendees while quantities last. Brantford Fire Public Education staff will also be on site to educate families about fire safety. The events are happening Tuesdays from 6:30 p.m. to 7:30 p.m. on the following dates:
July 5th at Central Park, 143 George Street
July 12th at Orchard Park, 29 Brisbane Boulevard
July 19th at Cedarland Park, 160 Ashgrove Ave
July 26th at Devon Down Park, 70 Abigail Ave
August 2nd at Walter Gretzky Park, 379 Blackburn Drive
The event is made possible with the support of sponsors Kisko and Culligan Water. To learn more, visit the Brantford Fire's Facebook page or Brantford.ca/HotSummerNights.
- 30 -
Media Contact:
Kelly Page | Communications Specialist, Communications and Community Engagement
City of Brantford | 519-759-4150 ext. 5779 | kpage@brantford.ca
Subscribe to this Page