Business Mission Possible: Recharge, Replenish & Revive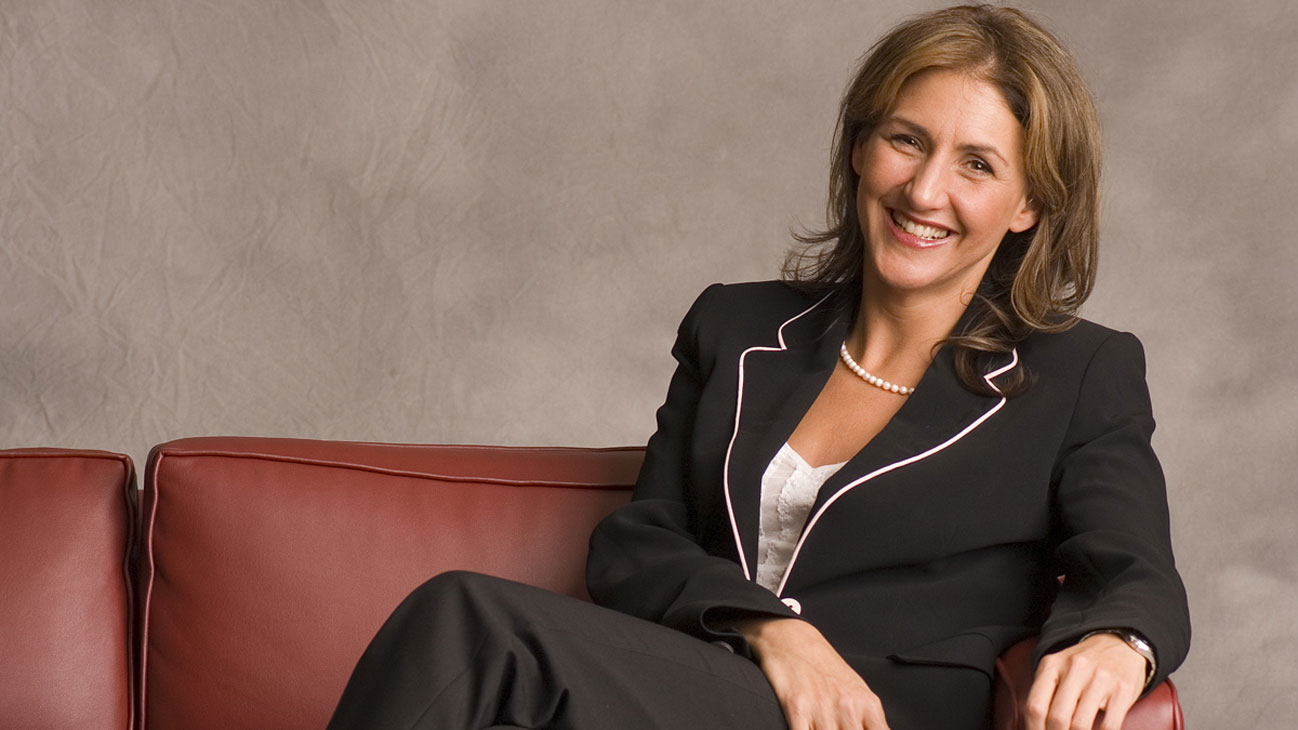 Brantford, ON – Enterprise Brant, in partnership with Ladies Who Lead and the Brantford-Brant Business Resource Enterprise Centre, are pleased to present Business Mission Possible: Recharge, Replenish and Revive, on Wednesday, May 5, 2021. The virtual business event takes place online and offers Local Speaker Sessions, a Resilience Business Panel and a keynote speaker event with social entrepreneur, Barb Stegemann. To learn more, or to register, visit www.businessmissionpossible.ca.
"It is incredibly encouraging to see community coming together like this to share knowledge and precious resources to strengthen individual businesses," said Barb Stegemann, keynote speaker, Business Mission Possible. "Resilience and calculated risk-taking matter more now than ever. I know every attendee is going to leave reignited and ready to find ways to accelerate growth now and, in the future."
The keynote presentation from Barb Stegemann begins at 7 p.m. Stegemann became known to millions of Canadians when she became the first woman from Atlantic Canada to land a venture-capital deal on the CBC TV show Dragons' Den for her company "The 7 Virtues Beauty". She went on to become the "Top Game Changer" in the history of the show for creating her social enterprise. Barb will discuss how she, like many other business owners, had to pivot her social enterprise during the pandemic, and how she overcame challenges and was able to adapt to the digital world.
"Business owners deal with challenges every day," said Cindy Swanson, General Manager of Enterprise Brant. "The challenges have been greater during the past year. Businesses have shown innovation, commitment and stamina. We are pleased to present Business Mission Possible as a chance to relax, learn and celebrate our resiliency."
The Local Speaker Sessions will feature business owners who through determination and strength have adapted their business models to stay resilient in today's ever-changing world. Scheduled every hour from 9 a.m. until 3 p.m., these seminars will strengthen your business knowledge and increase your digital networks.
The Resilience Business Panel at 3 p.m. features four inspiring local business owners who will discuss tips and tricks that have helped them keep their businesses alive throughout the pandemic. The panel discussion will be moderated by Joe Persia of Brant.one News.
Business Mission Possible Event Schedule:
Local Speaker Sessions
9 a.m. to 9:45 a.m. Replenish Your Mind + Body for Business
Featuring speaker Bill DeHoog, owner of Billy Dehoog Whole Body Fitness
10 a.m. to 10:45 a.m. Meditation for the Mindful Entrepreneur
Facilitated by Markus Schneider, Director and Teacher, Modo Yoga Brantford
11 a.m. to 11:45 a.m. Revive Your Business Through eCommerce
Facilitated by Samantha Gernhart, owner of Clarity Marketing and Design
12 p.m. to 12:45 p.m. Surge Capacity: Recharge Your Mindset
Featuring speaker Alison Maslin-Maratos, Clinical Therapist and Registered Social Worker
1 p.m. to 1:45 p.m. How to Host an Amazing Virtual Event
Featuring speaker Mike D'Eri, Director of Pynx Productions
2 p.m. to 2:45 p.m. Podcast Through The Pivot
Featuring speaker Avery Moore Kloss, owner of Folktale Studio and shopbrantford.com
Resilience Business Panel Discussion from 3 p.m. to 4 p.m.
A discussion on resiliency with local business owners who will discuss and answer questions about how they have recharged, replenished, and revived their businesses to keep up with this digital pivot. The panel will feature panelists:
Ryan Devlin, owner of Devlins Country Bistro
Amanda Kenney, owner of Your Home, Your Story
Mike Mears, owner of West Brant Window World
Denise Luciani, owner of Marlin Travel Brantford
Barb Stegemann from 7 p.m. to 8 p.m.
Barb will be discussing her mission to pivot her business during the continued pandemic, and how she overcame business challenges and adapted to the digital world that is the new normal. This inspiring conversation about determination, endurance, and her successes as an entrepreneur will leave you feeling recharged and inspired.
To register, or to learn more, please visit: www.businessmissionpossible.ca (Please note you must register separately for each event.)
-30-
About Enterprise Brant: Enterprise Brant is one of 24 Community Futures Development Corporations serving Southwestern Ontario. Through this program, Enterprise Brant helps entrepreneurs by providing business loans, business counselling and aiding economic development through funding for special projects. To learn more about Enterprise Brant, visit:
About Ladies Who Lead: Ladies Who Lead was formed as a branch of "The Power of the Purse", which was created by Shannon McMannis in 2016. Ladies Who Lead is a network of dynamic professional women who believe that by building business, building self, building relationships and building community, women can lift each other up to achieve their goals. For more information about Ladies Who Lead, visit: www.ladieswholead.ca.
About the Brantford-Brant Business Resource Enterprise Centre: The Brantford-Brant Business Resource Enterprise Centre (BRC) is an integral part of the City's Economic Development and Tourism Department and the Ministry of Economic Development, Job Creation and Trade's network of Small Business Enterprise Centres that serve Ontario's small business community. The BRC's goal is to assist in the creation and development of small business in the City of Brantford by providing business owners support and resources to start or expand their operations.
To learn more about the BRC, visit: www.Brantford.ca/BRC or call 519-756-4269.
Media Contact:
Heather Carvalho, Communications Specialist, Communications & Community Engagement | City of Brantford | Phone: 519-759-4150 | hcarvalho@brantford.ca
Event Contact:
Shannon McMannis, Founder, Ladies Who Lead | Phone: 226-920-5956 | smcmannis@cornerstonecfg.ca
Subscribe to this Page