City awarded Jumpstart Community Development Grant to expand After-School Program at Branyln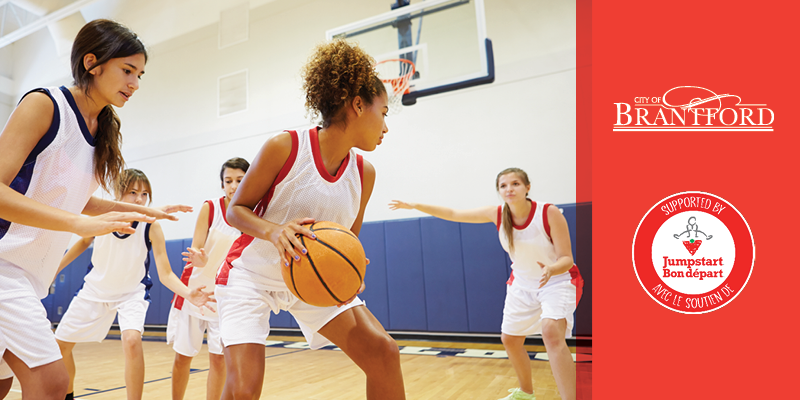 BRANTFORD, ON – The City of Brantford has been awarded the Canadian Tire Corporation's Jumpstart Charities Sports Relief Fund that helps partnering community organizations continue to provide access to sport and recreation for children and youth.
"With Jumpstart's support, we will be able to improve access to quality after-school programming that will support youth to build a strong sense of self and community, while having an opportunity to enjoy physical activities," says Kim Rolson, Community Recreation Supervisor for the City of Brantford. "The City, along with Jumpstart, understand the importance of equitable access to recreation and its impact on the health and well-being of youth, their families, and our community as a whole."
The awarded grant of $17,181 will directly support the expansion of the Branlyn Community Centre after school program, which will now be available five days per week during the school year. The Jumpstart Junction After School Youth Program is open to students in grades 6 through 8 and is free to students who have a Youth Membership, that is available for only $5.00 per year. The program offers participants homework help, open gym time, the opportunity to try different sports with guest-coaches, motivational guest speakers and activities designed to build character and leadership capacity. To learn more about Branlyn's after school drop-in program and other youth programming, visit Brantford.ca/Youth.
Since 2005, Jumpstart has disbursed more than $225 million to help over 3 million kids and counting gain access to sports and recreation programming. Addressing barriers to increase youth access to community programs is a key component of the City's Empowering Youth Strategy, which was approved by City Council in January 2022. The activities offered at the Branlyn Junction will help youth to develop new skills and enhance existing skills while providing a supportive environment for youth of all abilities.
- 30 -
Media Contact:
Kelly Page | Communications Specialist, Communications and Community Engagement
City of Brantford | 519-759-4150 ext. 5779 | kpage@brantford.ca
Subscribe to this Page