City budget pressures expected to continue in spite of provincial relief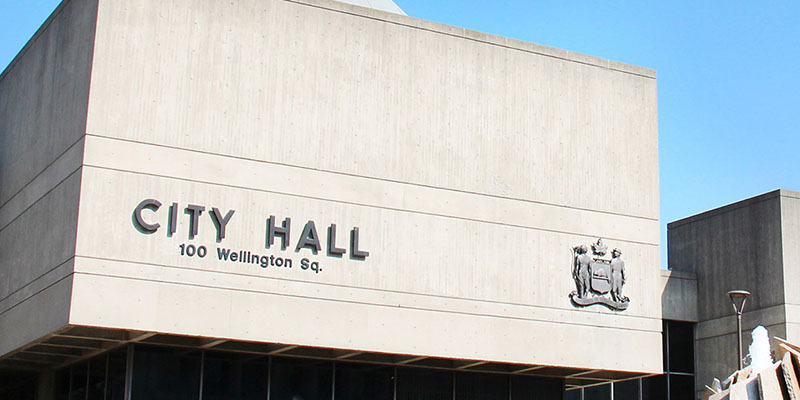 BRANTFORD, ON: Throughout the City of Brantford's response to the COVID-19 pandemic, strong fiscal management and financial stewardship have continued to guide the City's decisions and actions.
Municipalities present balanced budgets on a yearly basis. The net expenditure (expenses less all available revenues) required to operate the City for the year is established and used to determine a tax rate. This tax rate is levied on all properties to raise the net expenditures required and is set at the beginning of the year during the budget process. Unlike other levels of government that can run a deficit, municipalities are not able to run a deficit and cannot borrow money to fund operating expenses to fund City programs and services.
Mandated Essential Services
Nearly 80% of the City's expenditures are invested in legislated and/or required essential municipal/business functions. The City of Brantford holds the least amount of discretionary reserves per household amongst its comparators as provided by a recent KMPG analysis. Discretionary reserves are funds that have no specified use and are held to cover unexpected expenditure as the City cannot raise more revenues during the year.
Impacts of the COVID-19 Pandemic on City Finances
The City obtains revenue from few sources including, property taxes, grants, transit fares and user fees for recreational services. Invariably, the City closures required in response to the pandemic have detrimentally impacted the City's revenue stream and the various community organizations and reserves that rely on the Casino Legacy Fund.
"Safe Restart" Provincial Announcement
The City is encouraged by the provincial announcement yesterday August 12, detailing that Brantford will receive $6,342,481 to address municipal operating pressures, that will be released in two phases beginning in fall 2020. In the first phase, the City will receive $5,043,300 to address general operational pressures, in addition to $1,299,181 to provide immediate relief to Brantford Transit operations to offset lost fares revenue and incremental new costs to implement COVID-19 preventative measures on all City buses. Second phase funding will be contingent on providing the province with an analysis of the City's estimated COVID relief financial pressures.
In May, 2020 the City estimated a COVID-19 related deficit of $5.03 million, however, the deficit is expected to rise when updated in a staff report that will go to Council in September.
"The City is grateful for the relief the province has announced to date," said Mayor Kevin Davis. "However, we expect it will not be enough to offset all of the lost revenue and increased expenses as a result of the ongoing pandemic. Consequently, Council may well be required to make some very difficult decisions regarding discretionary spending, as well as considering the deferral of capital projects."
More information regarding additional revisions and recommendations to the City's 2020 operating expenditures and further mitigation efforts will be shared publicly in tandem with the updated budget report that Brantford City Council will consider in September, 2020.
-30-
Media Contact
Maria Visocchi - Director, Communications and Community Engagement
City of Brantford | 519.759.4150 ext. 5754 | mvisocchi@brantford.ca
Subscribe to this Page