City commences EA for Downtown Streetscaping as part of Downtown Brantford Project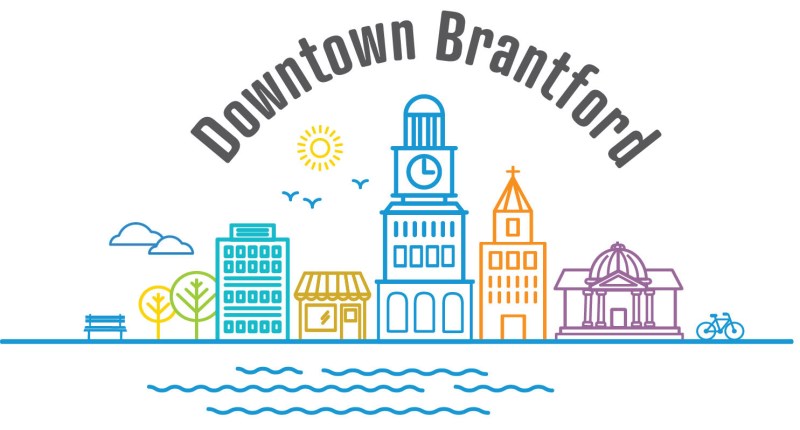 BRANTFORD, ON: As part of the City's plan to create a more attractive and sustainable downtown that supports increased economic development and growth, the City of Brantford has initiated a Class Environmental Assessment (EA) for Downtown Streetscaping.
The Downtown Streetscaping EA will focus on finding solutions to improve walkability, accessibility, and underground infrastructure to allow for additional development, enhance the infrastructure for all transportation modes, and increase pedestrian capacity. The area of study includes Colborne Street and Dalhousie Street from the junction, extending to Brant Avenue and Icomm Drive. It also captures the connecting north/south streets between this area including Brant Avenue, King Street, Queen Street, Market Street, Charlotte Street, and Clarence Street. "To support existing and long-term growth in the downtown, the study will identify infrastructure improvements required underground, while balancing aboveground needs to accommodate various modes of transportation," says Inderjit Hans, General Manager of Public Works.
The Downtown Streetscaping EA is the first step to promoting and sustaining urban growth in the downtown core and the City as a whole. The recommendations and designs proposed upon completion of the EA will be a guiding document for how to further revitalize the downtown in a smart and sustainable way to manage future growth. The Notice of Study Commencement for this project was issued on July 16, 2020, and stakeholder meetings and workshops are expected to occur throughout summer and fall 2020.
"I strongly encourage all residents to get involved in this important City project that not only benefits those who live, work, study and enjoy the downtown, but the community as a whole. Successful major cities are built on a strong core. This is your downtown and this study will help to revitalize and make our core safer and more accessible to all. I hope residents will take part and have their voices heard so that our downtown can continue to be one we are proud to share with the world," says Ward 5 City Councillor Joshua Wall.
Public engagement and community feedback are a key part of the study, and the City will be soliciting comments and questions throughout the process. The public will have opportunities to comment during Public Information Centre meetings that will be provided in the fall. "The City is committed to offering our community as many opportunities as possible to provide feedback about this project. We are looking forward to engaging with residents about their vision for downtown, and how we can help make them a reality," says Gagan Batra, Senior Project Manager of Downtown Revitalization.
For more information about this project or to join the study mailing list, please contact Gagan Batra at gbatra@brantford.ca or Vince Pugliese at VPugliese@mte85.com. More information about the project can also be found at www.brantford.ca/NewDowntown.
-30-
Media Contact:
Stephanie Quattrociocchi
Communications Specialist |Communications and Community Engagement |
City of Brantford | 519-759-4150 Ext. 5533 | squattrociocchi@brantford.ca
Subscribe to this Page