City of Brantford awarded two international Hermes Creative Awards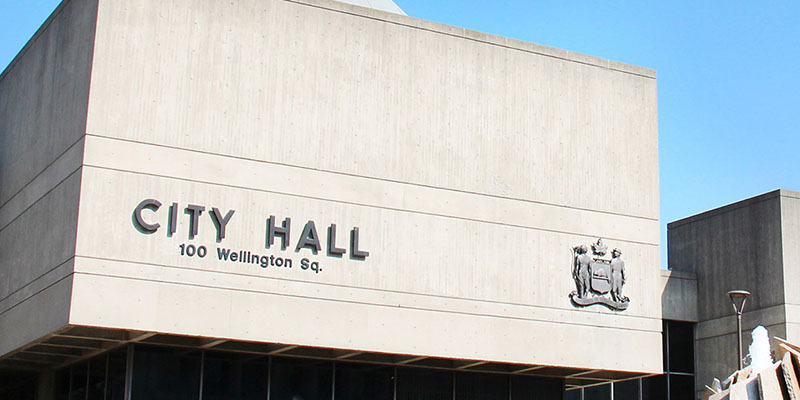 Brantford ON – We are proud to announce that the City of Brantford has been awarded 2 prestigious Hermes Creative Awards for design and development of the City's new website, brantford.ca and microsites waynegretzkysportscentre.ca and advantagebrantford.ca as follows:
Platinum Award (score of 90-100 out of 100):
Wayne Gretzky Sports Centre – waynegretzkysportscentre.ca
Gold Award (score of 80-89 out of 100):
City of Brantford corporate site – brantford.ca
Advantage Brantford – advantagebrantford.ca
Since its formation in 1994, the Hermes Creative Awards competition has been recognizing excellence in marketing and communications projects of all types. From individual communicators to media conglomerates to Fortune 500 companies, Hermes Creative Awards judges have evaluated 200,000 entries from all over the world.
The awards are administered and judged by the Association of Marketing and Communication Professionals (AMCP), a group of several thousand creative professionals. As part of its mission, ACMP supports the efforts of creative professionals who contribute their unique talents to public service and charitable organizations.
"While we are very excited to receive this recognition, what's even more exciting for the project team is how much more the site is being used", said Maria Visocchi, Director of the City's Communications and Community Engagement department. "We are seeing dramatic increases in the number of visits and length of time spent on the site since its launch in February, which means more people are getting important information about City programs and services."
Key features of the new site include a fresh, contemporary look that is easier for visitors to navigate, an improved sitemap structure and enhanced search engine capability to help users find the information they need faster, and responsive design that is compatible with smartphones and tablets.
The project also included development of several microsites including, Economic Development (advantagebrantford.ca), Careers (brantford.ca/careers), Brantford Transit (brantford.ca/transit) and the new WayneGretzkySportsCentre.ca site.
The new City website was developed in partnership with award winning Waterloo based eSolutions Group, a division of GHD Digital, credited with building over 150 municipal websites and recognized with more than 75 marketing and technology international awards.
QUICK LINKS
Wayne Gretzky Sports Centre microsite project
City of Brantford website redevelopment project
Advantage Brantford microsite project
-30-
Media Contact:
Maria Visocchi, Director, Communications and Community Engagement City of Brantford | P: 519.759.4150 Ext. 5754 | E. mvisocchi@brantford.ca
Subscribe to this Page