City of Brantford Cancels Summer 2020 Events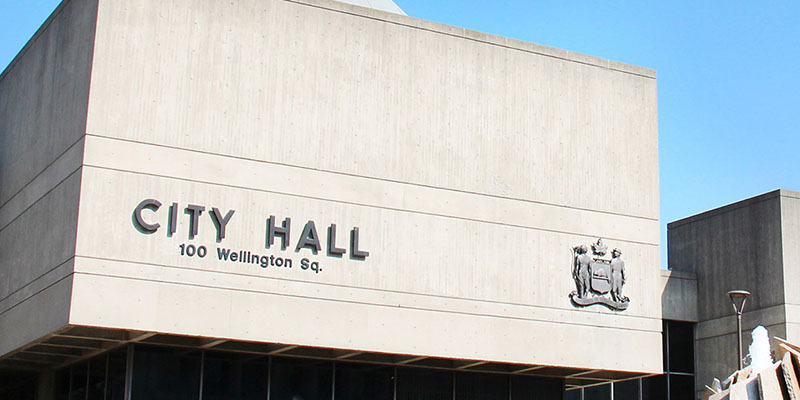 BRANTFORD, ON – Consistent with advice provided by Public Health and to help mitigate instances of community spread of COVID-19 in Brantford, the City has made the very difficult decision to cancel all summer events through to August 31, 2020. While the City understands this is a disappointing development, the health and well-being of residents, community partners and City staff remain a top priority in the decision making process.
Brantford's Canada Day Celebration is included in the list of summer events that have been cancelled. "The cancellation of this signature Brantford event due to the COVID-19 pandemic, although disappointing, is a demonstration of our community's commitment to doing our part for the health of all citizens," said Brian Beattie, Chair Brantford's Canada Celebration. "What I have witnessed over the last several weeks is a daily celebration of being Canadian through ongoing acts of kindness, generosity and support toward one another. I believe that this year on July 1st, Canadians will be reflecting differently about the greatness of our nation and our heritage."
Cancellations also include City-supported events and third-party permitted events that were scheduled for the summer. These actions support the provincial order to prohibit organized public events and social gatherings of more than five people. The following is a full listing of event cancellations:
Canada Day Celebration
All Harmony Square events
Movies in the Park (all locations)
Holmedale Neighbourhood Association's Porch Party
Walter Gretzky Street Hockey Tournament
Flash Mob Brantford
Team Bike for Hospice
St. Joseph's Lifecare Centre Hike for Hospice
Brantford Mandarin MS Walk
Lansdowne Children's Centre Charity Motorcycle Ride
Khalsa Day parade
Brantford Brant Children's Water Festival
Kicking Kawasaki 5K
Epic Jobs event
Basics Skills Workshop
United Way Giant Warehouse Sale
Maria SS Della Libera procession
Glenhyrst Family Arts Day
Sexual Assault Centre of Brant Run
Jim Walsh Bike Ride for Kids with Cancer
Brantford Pride Celebration and Walk
Nova Vita Heels to Heal Walk
Kids Summer Celebration Day
Taste of Glenhyrst
Living Water Reformed Church Carnival in the Park
Walk to Cure Diabetes
Unbirthday Party
Baptism In The Square
WTFest
Brantford Kinsmen Ribfest
Ancop Walk
International Overdose Awareness Day
The need for additional cancellations will be re-assessed as the situation evolves. For additional updates regarding City programs and services, and the continuity of essential services follow the City on our Facebook and Twitter pages and visit our website at brantford.ca/Covid-19.
-30-
Media Contact:
Stephanie Quattrociocchi
Communications Specialist |Communications and Community Engagement |
City of Brantford | 519-759-4150 Ext. 5533 | squattrociocchi@brantford.ca
View more news
Search the City Newsroom
Subscribe to News Alerts | City Website| Privacy Policy
© City of Brantford, 100 Wellington Square Brantford
Subscribe to this Page