City of Brantford encourages every voter to cast a ballot this October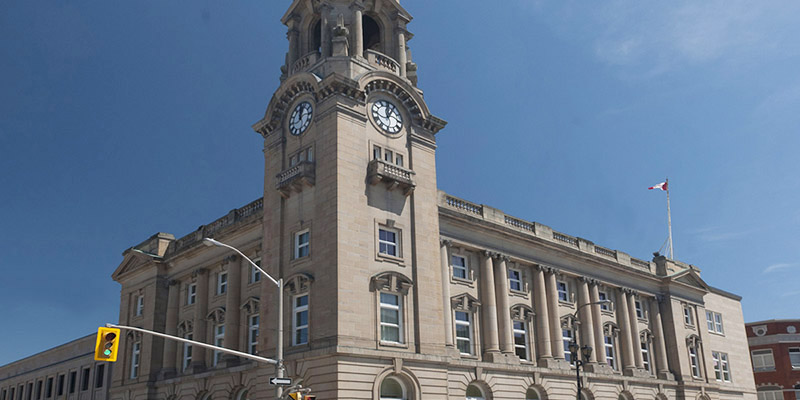 BRANTFORD, ON – Exercising your right to vote has never been easier. The City of Brantford is offering the convenience and accessibility of online voting now through to the closing of polls on Election Day, October 24 at 8:00 p.m. by visiting brantford.ca/election.
The City is committed to ensuring inclusive, barrier-free voting options. Online voting allows eligible voters to cast their vote using their own familiar assisted devices if needed, ensuring privacy and convenience during the online voting process.
As a reminder, you may only vote once in the City of Brantford regardless of how many properties you own or rent within Brantford. You can vote for two Ward Councillor candidates and one Mayor in the ward where you live.
ADVANCE VOTING
For those wanting to vote at a polling station, in-person advance voting will run for four continuous days from October 12 to October 15, from 10:00 a.m. to 6:00 p.m. at Wayne Gretzky Sports Centre (254 North Park Street) and the Brantford and District Civic Centre (69 Market Street South).
ELECTION DAY VOTING
Following its success in 2018, Brantford will once again be implementing a "Vote Anywhere in Your Ward Model" on Election Day, Monday, October 24, 2022. This model will allow a voter to vote at any polling station within their ward. Voting locations will be open from 10:00 a.m. to 8:00 p.m. Voters are reminded to bring their Voter Notification Letters and identification showing their name and qualifying Brantford address. Voter Notification Letters have been mailed to every eligible elector on the Voters' List. The letter provides information about when and where to vote. Anyone who has not yet received a Voter Notification Letter can visit brantford.ca/election for a list of voting locations in their ward.
QUOTES
"The individuals that will be elected this month will make important decisions about services and programs that impact the daily life of the residents of Brantford. We encourage every voter to cast a ballot and have their voices heard."
- City Clerk, Tanya Daniels
"Our team is focused on helping to ensure easy, accessible voting across Brantford once again this year. Extended online voting allows greater flexibility on when and where individuals vote, and helps people to fit voting somewhere into their daily routines – not just on Election Day."
- Supervisor of Elections, Emma Vokes
QUICK FACTS
Online voting runs October 3 at 10:00 a.m. through to October 24 at 8:00 p.m.
Advance voting runs from October 12 through to October 15 from 10:00 am to 6:00 pm
Election Day is October 24 from 10:00 a.m. to 8:00 p.m. (vote anywhere in your ward)
Amendments and additions to the Voters' List can be made at City Hall or any voting location
Brantford's Election Team can be contacted at 519-759-4150 or election@brantford.ca with election specific questions or concerns
-30-
Media Contact:
Stephanie Quattrociocchi, Communications Specialist, Communications and Community Engagement
City of Brantford | Office: 519-759-4150 ext. 5533 | squattrociocchi@brantford.ca
The City of Brantford Newsroom
Subscribe to News Alerts | City of Brantford Website | Privacy Policy
© City of Brantford, 58 Dalhousie Street
Subscribe to this Page