City of Brantford raises awareness around Elder Abuse Prevention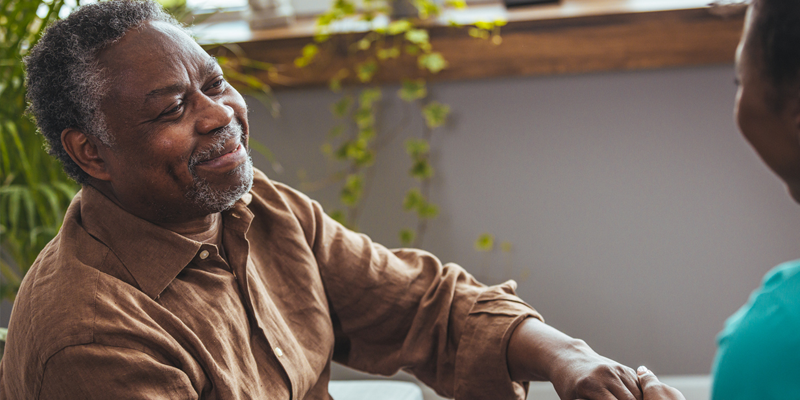 BRANTFORD, ON – As part of the City's Elder Abuse Awareness and Prevention Strategy, the City of Brantford is pleased to launch a new educational campaign on Elder Abuse awareness and prevention. The campaign includes a video that features interviews with local organizations, including Grand River Council on Aging, Indigenous Victim Services, and Victim Services of Brant. Funded in part by the Government of Canada's New Horizons for Seniors Program, the campaign aims to educate seniors and family members on how to recognize the signs of elder abuse and where to go for help.
Earlier this year and in the fall of 2022, the City hosted a number of Elder Abuse Prevention and Awareness virtual seminars in partnership with Elder Abuse Prevention Ontario (EAPO) and Victim Services of Brant. The Let's Stay Informed recorded sessions covered a variety of elder abuse topics and are available to watch on the City's YouTube channel and at Brantford.ca/PreventingElderAbuse.
"Less than 5 per cent of elder abuse takes place in a long-term care facility or retirement home, whereas 75 per cent of elder abuse is committed by a family member," says Penny McVicar, Executive Director of Victim Services of Brant. "We encourage anyone who is or thinks they are a victim of elder abuse, to give Victim Services of Brant a call at 519-752-3140 or by contacting the Brantford Police Services during after hours."
According to a Canadian study in 2022, 10 per cent of older adults will experience some type of abuse or neglect each year. The City of Brantford and County of Brant have approximately 27,000 adults over the age of 65, which is its fastest growing age group within the region. It is estimated that between 2,000 and 3,000 older adults may have experienced or are experiencing elder abuse locally every year.
Residents who are experiencing elder abuse, think they may be experiencing elder abuse, or are looking to make connections in our local community, can learn more about available community resources by visiting Brantford.ca/PreventingElderAbuse. Helpful resources such as the Seniors Toolkit, a practical handbook for seniors that has information from various agencies and service providers for those seeking community support.
Learn more about the City's Right Now: A Community Strategy to Prevent and Address Elder Abuse.
- 30 -
Media Contact:
Kelly Page | Communications Specialist, Communications and Community Engagement
City of Brantford | 519-759-4150 ext. 5779 | kpage@brantford.ca
The City of Brantford Newsroom
Subscribe to News Alerts | City of Brantford Website | Privacy Policy
© City of Brantford, 58 Dalhousie St, Brantford
Subscribe to this Page