City recognizes local volunteers during National Volunteer Week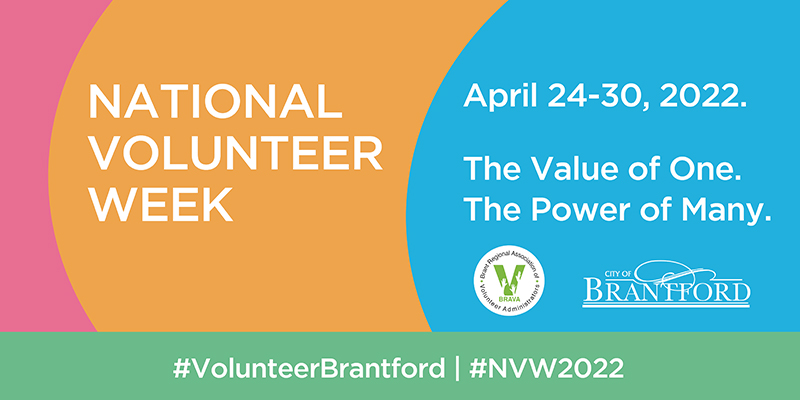 BRANTFORD, ON – On Monday, April 25, 2022 at 11:00 a.m., Brantford Mayor Kevin Davis will raise the Brant Regional Association of Volunteer Administrators (BRAVA) Flag at Harmony Square to officially recognize the week of April 24 to 30, 2022 as National Volunteer Week in Brantford. The annual celebration is a time to thank and recognize volunteers in our community. This year's theme, Volunteering is Empathy in Action, highlights the strong connection between volunteerism and empathy and the building of stronger communities.
"The City is proud to shine a spotlight on the invaluable and generous contributions of the many volunteers who make such a positive impact to those they serve," says Mayor Kevin Davis. "Volunteers are the heart and soul of the communities they so selflessly devote their time, energy and expertise to."
For National Volunteer Week, the City of Brantford, in partnership with BRAVA, will host a Volunteer Recognition Celebration at the Sanderson Centre for the Performing Arts on April 27, 2022 and welcome City of Brantford volunteers to enjoy an evening of laughter in recognition of their valuable contributions. As well, the City will feature and highlight the contributions of local volunteers each day of the week on the City's social media platforms using the hashtag #VolunteerBrantford.
The greatest gift is the sharing of time and talents to benefit others. Volunteering is a great way to meet people, contribute to your community, enhance professional growth, earn volunteer hours and gain valuable work experience. Citizens can learn more about ways they can volunteer with the City of Brantford at brantford.ca/Volunteer or they can explore community partner volunteer opportunities at BRAVABrant.com.
#VolunteerBrantford Features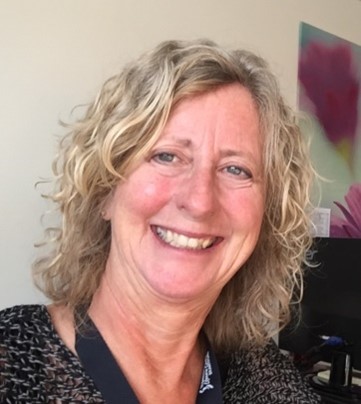 Lynn Felker, Brant Regional Association of Volunteer Administrators (BRAVA) President.
"BRAVA is a network of highly skilled professionals who have been supporting volunteerism in Brant and Brant County for more than 30 years. Volunteering is an act of citizenship that builds strong communities, creates empathy and provides opportunities for engagement with mission centered organizations. BRAVA is proud to be a voice for volunteerism and a resource for those who engage with volunteers."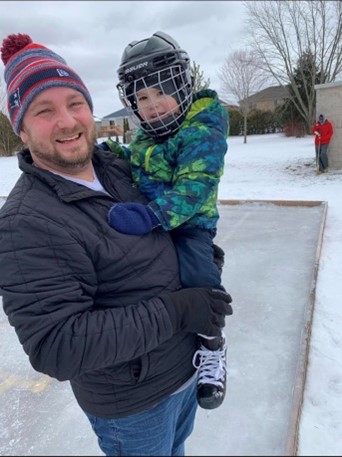 Rob Milmine, Flood Hero for Neighbourhood Ice Rinks
"I became involved with the Flood Hero program in my community during COVID-19 lockdowns as a way to support the community by providing a safe family-friendly activity for everyone. I cannot explain the feeling I got that the first morning the rink was open, walking down to the park with my son after a long night of flooding and seeing my neighbours coming together, skating, learning, playing, and best of all connecting with one another. The rinks have become a focal point of the community providing feelings of familiar times and community connection. This would not be possible without the dedicated volunteers that put in countless hours ensuring these community rinks are constructed and well maintained even in the harshest of our winter conditions. Flood Hero is a truly accurate term for this group of people."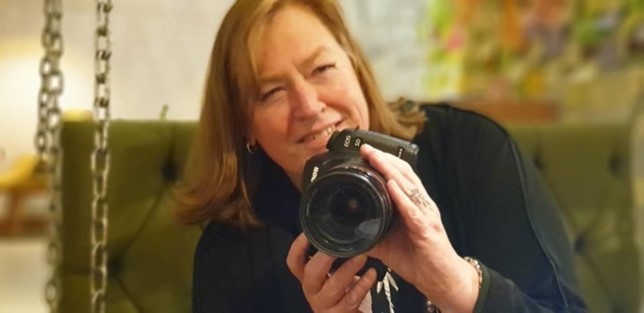 Sylvia Collins, Neighbourhood Alliance of Brantford Chair and Holmedale Neighbourhood Association Chair
"The city is full of active, passionate, inclusive neighbourhoods that are great places to live, grow, work and play! They are the foundation of a safe and healthy community."
#VolunteerBrantford Youth Features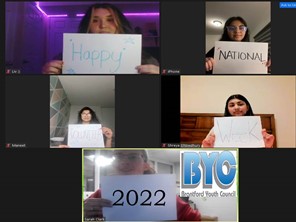 Agamjot Kaur, Brantford Youth Council member
"Ever since elementary school, I have always felt very passionate about advocating for youth whether that was by being part of WE Club and WE Charity or being a member of BYC. I feel that because we are going to one day grow up and be in charge of this world, we should have a say and a chance to make a difference."
Maneet Dhaliwal, Brantford Youth Council member
"Volunteering in BYC allows me as youth to feel like my opinion and voice is being heard as well as making an impact in my community."
Shreya Chowdhury, Brantford Youth Council member
"I like volunteering so I can give back to my community."
Liv (Olivia) Bester, Brantford Youth Council member
"I like volunteering with the BYC because I love to help people and make connections with the community. I think everyone should consider volunteering!"
About BRAVA Brant
Brant Regional Association of Volunteer Administrators (BRAVA) was created in 1988 to promote and recognize the contributions that volunteers make in our community. BRAVA supports volunteerism in all areas of the community such as health care, education, arts and culture, faith, and social services. It supports volunteerism in the City of Brantford and the County of Brant through educational workshops, special recognition events, promotion of volunteer opportunities, and by providing a network in which volunteer administrators are able to share ideas and best practices.
- 30 -
Media Contact:
Sharon Sayles | Communications Specialist, Communications and Community Engagement
City of Brantford | 519-757-2840 | ssayles@brantford.ca
Subscribe to this Page