Council approves Economic Recovery Action Plan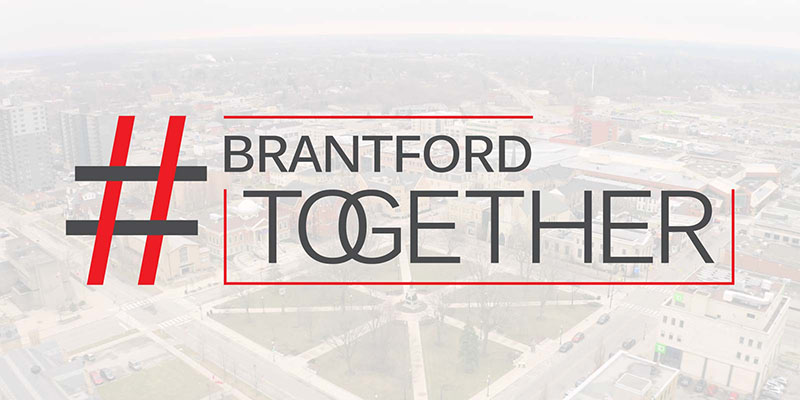 BRANTFORD, ON – At their meeting held virtually on Tuesday, June 23, Brantford City Council unanimously approved the Economic Recovery Action Plan put forth by the Mayor's Economic Recovery Task Force. Working together, the Task Force has successfully developed a progressive, action-driven plan to position the City of Brantford for a sustained and balanced economic recovery both now and into the future.
Formulated with unanimous City Council approval in May 2020 in response to unprecedented economic hardships faced as a result of the COVID-19 pandemic, the Task Force aims to address the ongoing need for crisis management resources for business owners and operators, short-term measures to assist businesses as they reopen, and longer-term capacity-building opportunities to sustain operations. While Brantford has encountered relatively low numbers of COVID-19 cases, this plan addresses the unique and specific issues facing the community and provides the groundwork for a safe and healthy recovery.
Brantford's unemployment rate was among the lowest levels nationally prior to the mandated closure of non-essential businesses in March 2020. Additionally, residential and industrial start-ups, and construction activity figures were on track to outperform record highs from previous years. An important priority for the Task Force will be to build on the established momentum prior to the COVID-19 pandemic, with the clear objective to revive Brantford's economic landscape to former robust levels.
More information about COVID-19 local business resources and regular updates on the progress of the Economic Recovery Action Plan are available on the Advantage Brantford website: www.advantagebrantford.ca.
QUOTES
Mayor Kevin Davis, Chair of the Mayor's Economic Recovery Task Force
"The significant contribution of the time and efforts of Task Force members are examples of what Brantford is; an ambitious, entrepreneurial, and vibrant community committed to working together to finding solutions. I am extremely proud of the commitment on behalf of Council, staff and businesses alike to continue to be responsive to the needs of Brantford. I want to thank the Task Force for working diligently to provide multi-sectoral leadership and direction to guide Brantford's economic recovery in the immediate aftermath of the COVID-19 pandemic."
Kevin Finney, Director of Economic Development and Tourism, City of Brantford
"This action plan is a testament to the collaboration that embodies our strong business community and to the ongoing services and support mechanisms the municipality will continue to deliver and evolve as we transition toward recovery."
Barbara Sutherland, Chair, Downtown Brantford Business Improvement Area
"The Downtown Brantford BIA appreciates the opportunity to have participated in Mayor Kevin Davis' passionate vision and determination to rebuild our local economy in the wake of COVID-19 and to reverse the pandemic's devastating impact on our community. Business in our downtown and throughout the City of Brantford will soon experience the benefits of this incredible and ongoing effort by so many capable and willing community partners."
Cindy Swanson, General Manager, Enterprise Brant
"Enterprise Brant was pleased to contribute to the Action Plan and look forward to supporting local businesses, social profits and not-for-profits as we all recover from the challenges of the pandemic. With the leadership and dedication evident during our planning sessions and our strong community partnerships, I am confident all sectors will continue to work together and grow stronger as a community."
Janis Monture, Executive Director, Woodland Cultural Centre
"Six Nations of the Grand River and the City of Brantford have had a long relationship as it relates to arts and culture. As a sector that has been directly impacted by the closures as a result of COVID-19, it was encouraging to know that the two communities were working together to ensure that our unique story, artists and tourism sector would be supported. Woodland Cultural Centre looks forward to continuing to work alongside our partners within the City of Brantford and Six Nations of the Grand River to welcome visitors back to our resilient communities."
David Prang, Chief Executive Officer, Chamber of Commerce Brantford-Brant
"The Chamber of Commerce Brantford-Brant is proud to have been an active partner in the development of the Action Plan, and to continue working with our members and partners to build a successful business environment."
-30-
Media Contact:
Stephanie Quattrociocchi
Communications Specialist |Communications and Community Engagement |
City of Brantford | 519-759-4150 Ext. 5533 | squattrociocchi@brantford.ca
Subscribe to this Page