Council approves formation of Mayor's Economic Recovery Task Force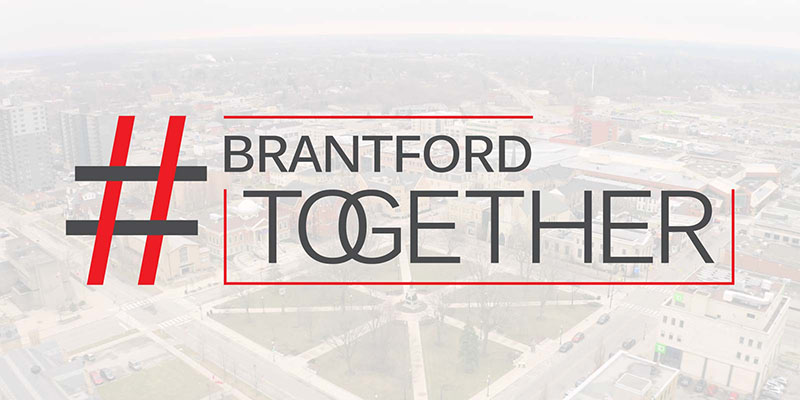 BRANTFORD, ON: At their meeting held virtually on Tuesday May 12, Brantford City Council unanimously approved the formation of the Mayor's Economic Recovery Task Force to consolidate recovery and rebuilding efforts across all sectors of the city's local economy.
In response to unprecedented economic hardships faced as a result of the COVID-19 pandemic, the Mayor's Economic Recovery Task Force will explore and implement solutions to address the ongoing need for crisis management resources for business owners and operators, as well as short-term measures to assist businesses as they reopen, and longer-term capacity-building opportunities to sustain operations.
On April 7, 2020 the City's Economic Development team launched the #BrantfordTogether campaign that continues to run across all of the City's social media platforms (Facebook, Twitter and Instagram) daily, with the objective to support and promote local businesses and keep the community connected at a time when we continue to need to stay apart.
The Task Force will explore and implement opportunities for local, provincial and federal support programs to help businesses of all sizes address current operational and financial challenges. The Task Force will also share recommendations for consideration by Council and provide further direction to City staff to implement Brantford specific solutions.
Prior to the mandated closure of non-essential businesses in March, Brantford's unemployment rate was among the lowest levels nationally. Furthermore, residential and industrial start-ups, and construction activity figures were on track to outperform record highs from previous years. An important priority for the Task Force will be to build on the established momentum prior to the Covid-19 crisis, with the clear objective to revive Brantford's economic landscape to former robust levels.
The Mayor's Economic Recovery Task Force will be made up of 30 representatives from various fields including, government and labour representatives, as well as not-for-profit organizations and support agencies who represent establishments of all sizes across various sectors, including (but not limited to), manufacturing, retail, education, energy, arts and culture, hospitality and tourism.
"I am very encouraged by the positive response we have received from local businesses to work together collaboratively to rebuild our local economy" said Mayor Kevin Davis. "I know how resilient our community is and am very committed to exploring all possible solutions including advocacy to other levels of government to support local businesses through this particularly difficult time."
"I'm proud to be part of this important initiative that will be instrumental in guiding the City's efforts through our COVID-19 economic recovery," said Kevin Finney, the City's Director of Economic Development and Tourism. "The Task Force has an important mandate to revive and sustain local businesses and employment, mitigate the economic hardships affecting those impacted the most, and to ultimately build a resilient and equitable future for our community."
The first meeting of the Task Force is expected to take place virtually next week.
-30-
Media Contact
Maria Visocchi - Director, Communications and Community Engagement
City of Brantford | 519.759.4150 ext. 5754 | mvisocchi@brantford.ca
Subscribe to this Page