Council approves updated Code of Conduct for Members of City Council and Local Boards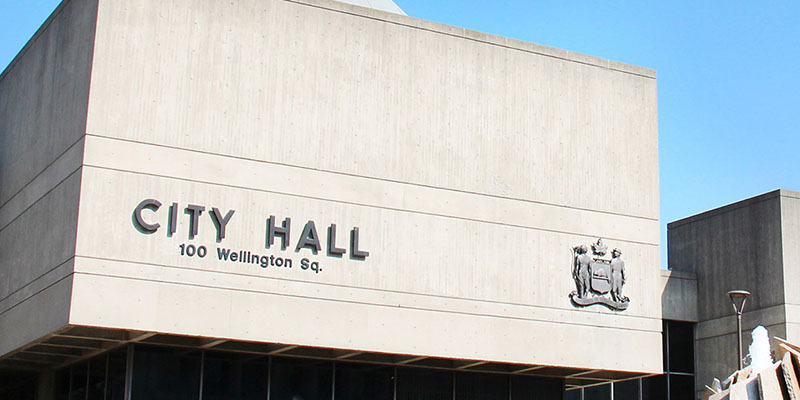 BRANTFORD, ON: The City of Brantford, together with City Council, recognizes that citizens expect members of Council to meet the highest standards of conduct when carrying out their public roles as ambassadors and representatives of the citizens of Brantford.
In 2016, the Province of Ontario introduced Bill 68, Modernizing Ontario's Municipal Legislation Act, 2017, prompting the City of Brantford to initiate a Code of Conduct Task Force with the mandate to provide recommendations to Council to update the City's Code of Conduct for Members of City Council and Local Boards to be more reflective of modern tools, circumstances and situations that members of Council are required to navigate in modern times, such as social media use.
The modernized standards, approved by Brantford City Council at their Council meeting in June, 2020, are set out in detail in the updated Code of Conduct for Members of Council and Local Boards of The Corporation of the City of Brantford, Chapter 16 of the City of Brantford Municipal Code. Members of Council and Local Boards are also governed by standards set out in the Municipal Conflict of Interest Act. In the city of Brantford, one "Local Board" – the Downtown Brantford Improvement Area (DBBIA) is governed by these standards.
Among other guidelines, the standards of conduct require the City's elected and local board officials act with integrity, avoid conflicts of interest and improper use of influence, and serve the public in an ethical and conscientious manner.
At times, the work of elected and appointed officials may require addressing multiple competing interests simultaneously. When public officials need help ensuring they maintain high standards of conduct, they can turn to the City's Integrity Commissioner for confidential advice.
The City of Brantford's Integrity Commissioner is responsible for overseeing the Code of Conduct for the City of Brantford's members of Council and local boards by providing advice and education and conducting inquiries into alleged contraventions of the Code of Conduct. The Integrity Commissioner also conducts investigations or attempts to resolve matters when allegations arise that the standards have been breached.
"I am very encouraged by Council's overwhelming approval and endorsement of the modernized version of the Code of Conduct", said Brantford Mayor Kevin Davis. "I'm certain that these more comprehensive standards and guidelines, now in place, not only demonstrate that this Council is committed to a higher level of ethical and professional behaviour, but will also have enduring and permanent value for this and future Councils."
The Code of Conduct includes both an informal complaint procedure and a formal complaint process as outlined on the City's website at brantford.ca/CouncilCodeofConduct.
-30-
Media Contact
Maria Visocchi - Director, Communications and Community Engagement
City of Brantford | 519.751.9900 ext. 5754 | mvisocchi@brantford.ca
Subscribe to this Page