Earl Haig Family Fun Park is now open with COVID-19 preventative measures in place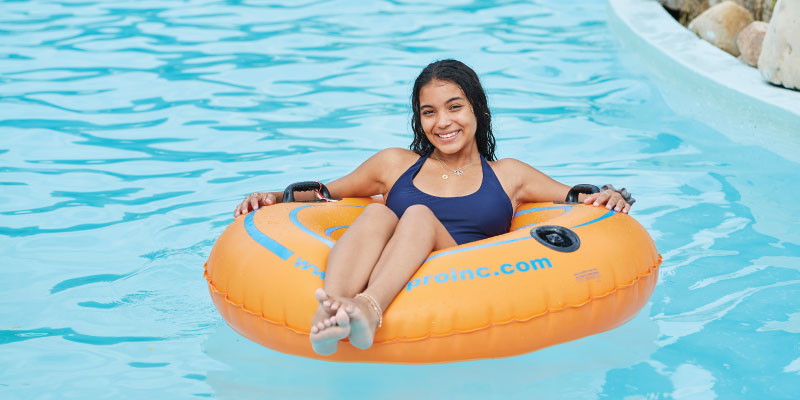 Brantford, ON - Earl Haig Family Fun Park is now open for the public to enjoy. To adhere to COVID-19 public health measures, pre-registration is required. The park offers a leisure pool with waterslide, splash pad, lazy river, playground and beach volleyball.
Hours of operation and rates
Monday to Thursday from 11:00 a.m. to 7:30 p.m.
Friday and Saturday 11:00 a.m. to 9:00 p.m.
Sunday 11:00 a.m. to 6:00 p.m.
Park admission will be $4.50 per person for a 75-minute time slot, children two years old and under will be free. Full payment is due at the time of booking. Each person is required to book a time slot to enter the park, including children two (2) and under. Picnic shelters, day camps and Aquafit classes will be available for an additional fee.
Registration
Pre-registration is required every Wednesday beginning at 7:00 a.m. for each 75-minute time slot, picnic shelter or 45-minute Aquafit class, with bookings for the following week. Registration is now open for the week of July 12 at Brantford.ca/RecConnect or by calling 519-759-4150. Review the Swim Admission Standards at bit.ly/SwimAdmissionStandards.
Summer Day Camps
Earl Haig Aquatic Summer Day Camp will include structured swims, physically distanced outdoor games, crafts and more. Free extended care is available from 8 a.m. to 9 a.m. and 4:30 p.m. to 5:30 p.m. Parents must drop-off and pick-up daily at the information desk. Recreational swims will not be offered as part of camp this year. Find detailed information at Brantford.ca/SummerCamps. Registration is now open at Brantford.ca/RecConnect.
Screening measures
Visitors will be asked to answer pre-screening questions, supply contact tracing information prior to entry and to follow all COVID-19 safety protocols in place including physical distancing and wearing face coverings while indoors. Visitors are asked to comply with posted signage and staff during their visit.
Additional information can be found at Brantford.ca/EarlHaig or by calling 519-759-4150. Follow the conversation on the City's Facebook, Twitter and Instagram pages.
- 30 -
View more news
Search the City Newsroom
Subscribe to News Alerts | City Website| Privacy Policy
© City of Brantford, 100 Wellington Square Brantford
Subscribe to this Page