Estimated impact on City budget resulting from COVID-19 crisis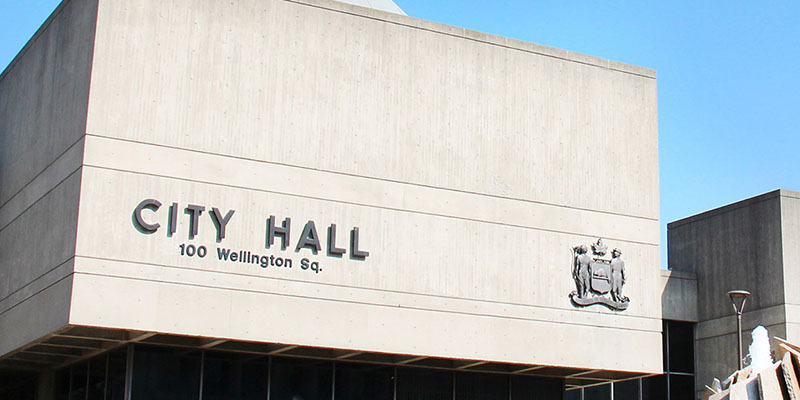 City Council to review financial reports detailing estimated impact on City budget resulting from COVID-19 crisis
BRANTFORD, ON: In a determined effort to reduce the spread of COVID-19 in our community, on March 16, 2020, the City closed all community and recreation centres, including the Wayne Gretzky Sports Centre, Civic Centre, Lion's Park, Bell Homestead, the Sanderson Centre and all sports fields. Invariably, the lost programming and rental fees resulting from these closures, together with Brantford Transit service changes have significantly impacted the City's 2020 budget. The provincial order to close the Elements Casino will also have a significant impact on the City's revenue stream, and the various community organizations and reserves that benefit from casino funds.
Specifically, a staff report to be considered by Council at the April 28th Special Council Meeting estimates that closure of the Elements Casino, if extended until the end of June, would result in a shortfall to the City of approximately $1.5 million. To mitigate the impacts of lost revenue, Councillors will consider a staff recommendation to postpone intake of new applications to discretionary programs funded from Casino revenues.
"While these programs certainly have a positive effect on our community, given the uncertainty still surrounding this crisis, Council will need to make difficult, yet necessary decisions to mitigate these losses", said Mayor Kevin Davis. "The City will make every possible effort to continue discretionary funding commitments, however, this could prove to be more challenging should the preventative measures and closures in place need to be prolonged beyond June."
Also included on Council's April 28th agenda is a second staff report prepared by the City's Finance Department outlining financial impacts of City owned facility closures and cancellations and current/future efforts to mitigate related revenue losses.
Covid-19 Incremental Expenses
As part of the City's response to the crisis, necessary unplanned investments were made to fund the purchase of PPE for essential frontline service providers, including masks, sanitizer and gloves as well as laptops and other technology needed to support employees working from home. The City also hired two additional By-law Enforcement Officers to focus on required enforcement activities related to COVID-19 order violations and infractions.
Relief provided to ratepayers
To help mitigate the negative financial impact of the current crisis, the City has provided tax and ratepayers relief as follows:
120-day waiving of late payment and interest fees on water/wastewater utilities and miscellaneous Accounts Receivable bills
Waiving of late payments and penalties on 2020 taxes until further notice
Opportunity to extend due dates and waive rent and interest on real property leases
Financial Implications
At this time, lost revenues on the tax supported operations of the City is estimated to be $1.4 million to the end of April, increasing by approximately $1 million a month in May and June, resulting in a total loss of $3.4 million to the end of June. Cost containment and mitigation measures to date are expected to reduce the impact of revenue loss by $1.2 million, reducing the forecasted net deficit to approximately $2.2 million to the end of June.
To mitigate the impacts of the estimated $2.2 million deficit, City staff are currently exploring:
Use of contingency and disaster mitigation reserves ($1 million)
Suspension of discretionary accounts to reduce or eliminate planned spending ($1.4 million)
Deferral or elimination of capital accounts
Reviewing and adjusting staffing levels required throughout the duration of the crisis
Results of these comprehensive reviews will be included in an update to City Council in May whereby staff will bring forward a report to estimate the further impacts should there be a need to extend closures. The May report will also outline and provide additional recommendations to mitigate the City's current Covid-19 related deficit.
-30-
Media Contact
Maria Visocchi - Director, Communications and Community Engagement
City of Brantford | 519.759.4150 ext. 5754 | mvisocchi@brantford.ca
View more news
Search the City Newsroom
Subscribe to News Alerts | City Website| Privacy Policy
© City of Brantford, 100 Wellington Square Brantford
Subscribe to this Page