Harm Reduction and Treatment & Recovery Services continue during pandemic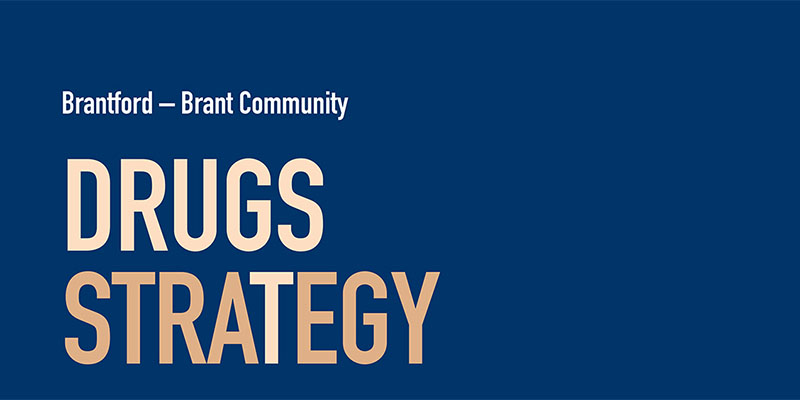 The Brantford-Brant Community Drugs Strategy (BBCDS) is a multi-stakeholder community initiative made up of a partnership of the City of Brantford, Brantford Police Services, the County of Brant, Ontario Provincial Police, the Brant County Health Unit, St. Leonard's Community Services, as well as other healthcare agencies and mental health and addiction treatment providers.
The BBCDS Co-ordinating Committee, made up of the Chairpersons of working groups including, Harm Reduction, Treatment and Recovery, Surveillance, Justice and Enforcement, People with Lived Experience, Youth Education, and Communications continue to meet virtually to advance the key pillars of the BBCDS.
"I want to assure the community, especially those who are struggling, that mental health and addiction services continue during the COVID-19 pandemic," said Kim Baker, Director of Clinical Services at St. Leonard's Community Services and Chair of the BBCDS Treatment and Recovery Working Group. "While some ways of providing support have temporarily changed to adhere with COVID-19 public health guidelines, Addiction Services, Crisis Services, Withdrawal Management and Treatment Services and Harm Reduction programming are all still accessible to clients in need at this time."

Karyn Cooper, Director of Programs and Services for The AIDS Network and Chair of the BBCDS Harm Reduction Working Group also announced the launch of a new Harm Reduction Van Outreach Program, now operating in Brantford on Mondays and Fridays, and the County of Brant on Mondays, Tuesdays and Fridays. "The objective of the program is to reduce or eliminate barriers to harm reduction services for people living in rural areas, which is especially important in the new era of COVID-19, where accessing services may be more of a challenge for vulnerable populations," said Cooper.
Additional BBCDS updates will be shared publicly as necessary programming modifications resulting from ongoing response to the COVID-19 pandemic continue.
-30-
Media Contact
Maria Visocchi, Chair, BBCDS Communications Working Group
Director Communications and Community Engagement, City of Brantford
T. 519-759-4150 Ext. 5754, E. mvisocchi@brantford.ca
Subscribe to this Page