Have your say on the new City of Brantford playground designs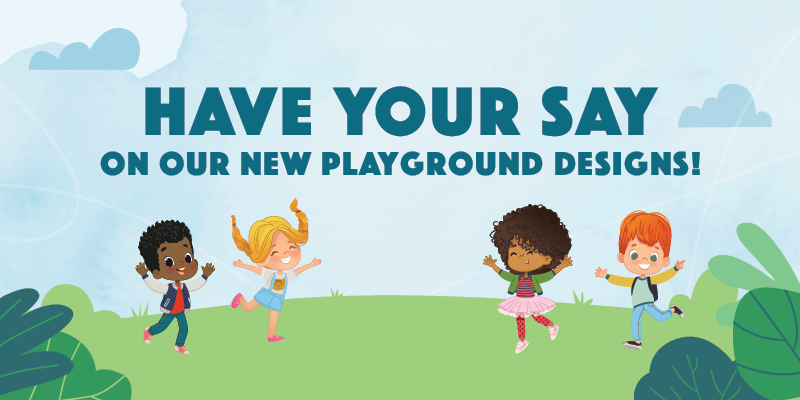 Brantford, ON – The City of Brantford is seeking feedback from residents to help inform the new playground design for Central Park, 143 George Street, Hillcrest Park, 11 Sandy Row, and Recreation Park, 258 Nelson Street. Residents can provide input on each park design at www.LetsTalkBrantford.ca until Wednesday, November 30, 2022.
"We are pleased to offer residents an opportunity to have their say in voting for their preferred playground design," says Hana Abdulla, Coordinator of Parks Design and Development for the City of Brantford. "We look forward to seeing the community enjoy the playground designs they chose for years to come."
Each park design has two options to choose from; traditional playground equipment or contemporary circuit style playground equipment. Each design will also include a three bay swing set with an accessible swing, accessible paved pathways and trees for shade.
Residents are encouraged to participate in the survey to vote for their favourite playground design at www.LetsTalkBrantford.ca. Surveys will be open until Wednesday, November 30, 2022.
Results of voting on the selected playground designs for each park will be shared after the survey closes on the City's social media channels. Each park is planned to open and be ready for play in spring 2023.
-30-
Media Contact:
Sharon Sayles | Communications Specialist, Communications, Community Engagement and Customer Service
City of Brantford | 519-757-2840 | communications@brantford.ca

Subscribe to News Alerts| City of Brantford Website| Privacy Policy
© City of Brantford, 58 Dalhousie Street, Brantford
Subscribe to this Page