Mayor Kevin Davis appointed to AMO Board of Directors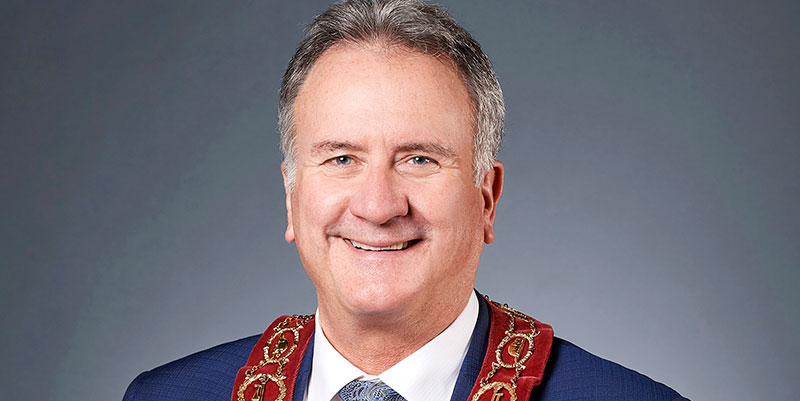 Brantford ON – At their meeting held on Tuesday, March 26, 2019, Brantford City Council supported the appointment of Mayor Kevin Davis to the Association of Municipalities of Ontario (AMO) Board of Directors – Large Urban Caucus.
AMO is a non-profit organization representing almost all of Ontario's 444 municipal governments and promotes the value of municipal government as a vital and essential component of Ontario and Canada's political system.
"I am excited to join the AMO Board where in this role I will have the opportunity to champion and advance issues that matter most to residents of Brantford, including lobbying for more input and local control over Cannabis retail outlet locations and expanded provincial programming and funding for affordable housing and implementation of our community drug strategy."
Additionally, Mayor Davis will be a voice for improved administration of PTSD claims by WSIB including more effective treatment and Return to Work programs, as well as allowing for greater municipal input regarding changes to Planning and Development processes.
Mayor Davis will attend the AMO Board Governance and Committee of the Whole meeting on Thursday April 4th 2019, upcoming Executive Committee meetings on April 25th and May 23rd and the annual AMO Conference in Ottawa on August 17th and 18th. For more than a century, Ontario's largest municipal conference has brought together municipal, provincial and federal officials to work collectively to overcome municipal challenges and plan for the future.
The annual conference is a chance for municipal officials to discuss and move forward on shared challenges, to learn, and to create new opportunities that can benefit their communities.
-30-
Media Contact:
Maria Visocchi Director, Communications and Community Engagement
City of Brantford | Office: 519.759.4150 Ext. 5754 | mvisocchi@brantford.ca
Subscribe to this Page