New apprenticeship program for Early Childhood Educators launches in Brantford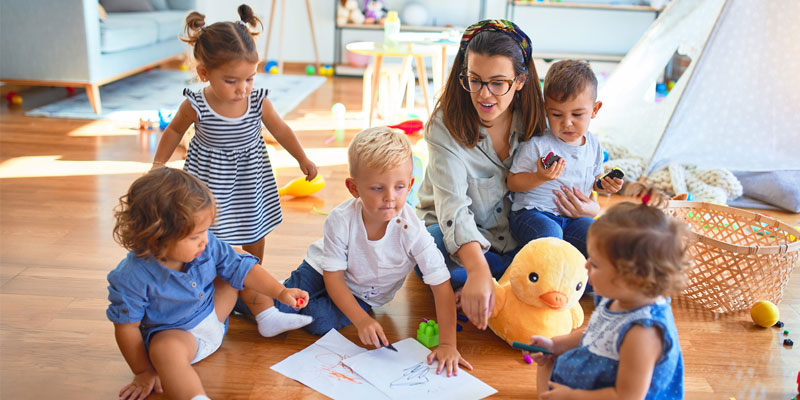 BRANTFORD, ON – The City of Brantford and Conestoga College are pleased to announce that an ECE apprenticeship program is coming to the city beginning in January 2023. The program will provide opportunities for individuals currently working in childcare settings to pursue formal ECE qualifications on a part-time basis without giving up their current employment.
The ECE apprenticeship will be offered in the evenings through a combination of online and in-person delivery.
The successful completion of the program will lead to eligibility to register with the College of Early Childhood Educators, the professional registering body for early learning professionals. As registered ECE professionals, staff will have access to increased job opportunities as well as higher wages and career advancement.
Students who live or work in the City of Brantford or County of Brant and enter the program in January 2023 will be eligible to receive a bursary of up to $3,000 to cover their tuition and textbook costs. The bursaries are sponsored by the City of Brantford through one-time workforce initiative funding provided through the Ministry of Education.
"We are delighted to support Early Learning Professionals in our area through the program bursary," says Michelle Connor, Manager of Children's Services, City of Brantford. "Providing quality childcare by attracting and retaining ECEs to the area is pivotal to our 10-Year Children's Services Plan. This additional support will reduce financial barriers for people looking to become a RECE."
This new initiative meets a key goal of the city's 10-Year Children's Services Plan: Building Our Community from the Kids Up.
The City of Brantford and County of Brant boast 4,000 licensed child care spaces, situated in centres, schools and homes. With more than 55 locations and 18 employers looking for full-time, part-time and casual staff, the area is rich with opportunity for those wanting to make an impact in children's lives by supporting their growth, development and learning. If you or someone you know is interested in an Early Learning Professional career within the City of Brantford or County of Brant, please visit Brantford.ca/EarlyLearningCentre.
For more information about the Child Development Practitioner Apprenticeship program and bursary fund, contact Brea Medeiros, Manager of Continuing Education, School of Community Services, Conestoga College, at bmedeiros@conestogac.on.ca.
- 30 -
Media Contact:
Kelly Page | Communications Specialist, Communications and Community Engagement
City of Brantford | 519-759-4150 ext. 5779 | kpage@brantford.ca
Subscribe to this Page