Park Avenue Conversion to One-Way Street
Park Avenue, between Brock Street and Murray Street, will be converted to a one-way street on April 27, 2021. Brantford City Council approved the decision on February 2, 2021.
Once this conversion of Park Avenue takes place, only eastbound traffic will be permitted. Parking regulations will remain the same, with on-street parking prohibited on the south side (even number side) and on-street parking allowed on the north side (odd-numbered side).
Currently, with two-way traffic being permitted, parking on the north side has vehicles facing west, towards Murray Street. Once the one-way conversion is complete, parking will remain consistent with vehicles parking on the north side, however, vehicles will now face east, towards Brock Street when parked (in the same direction as the flow of traffic).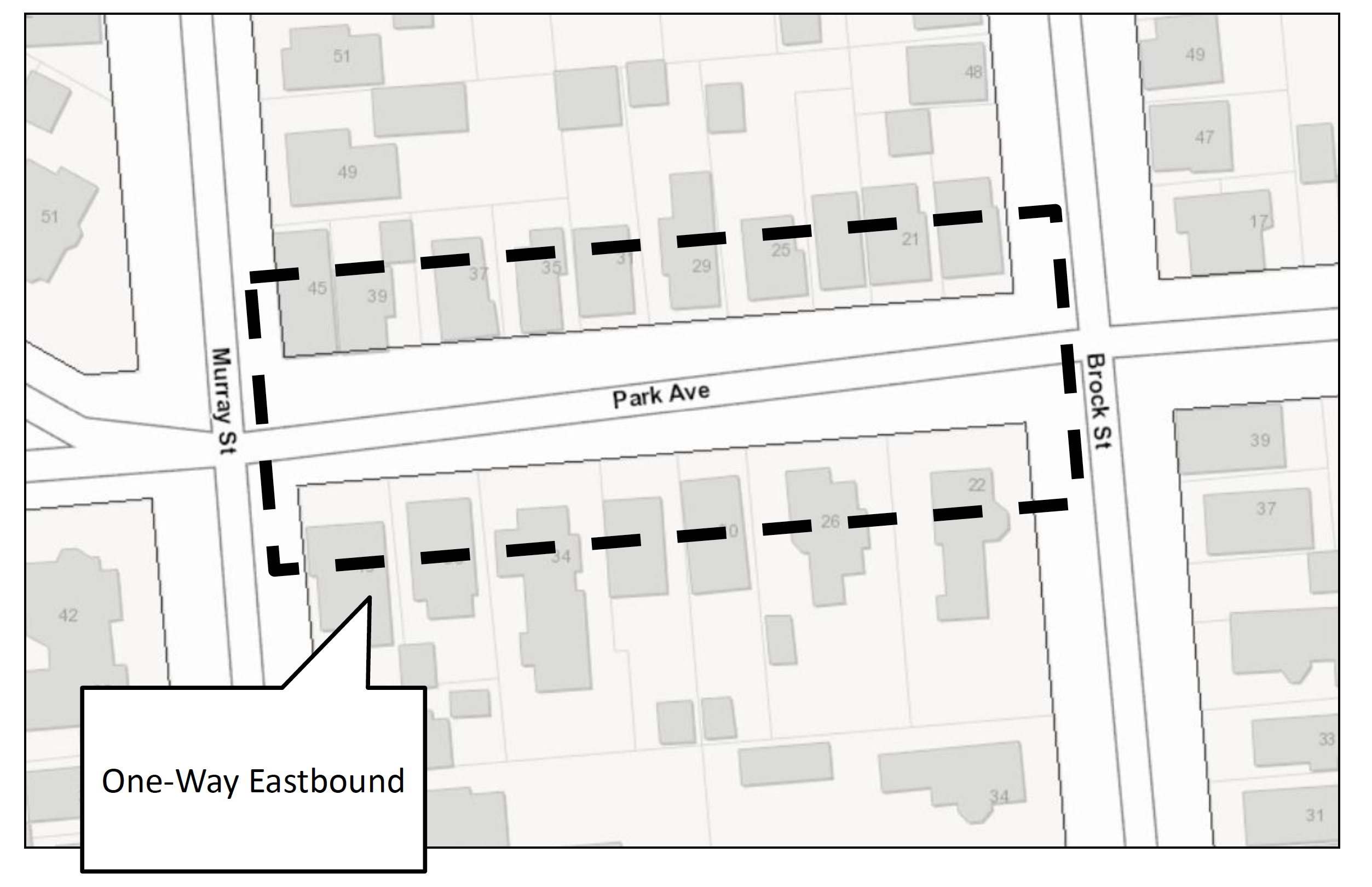 Please contact Eric Bentzen-Bilkvist, Transportation Technologist at 519-759-4150 Ext. 5139 if you have any questions or comments regarding the upcoming change.
Subscribe to this Page