Registration opens for fall Homeward Bound Program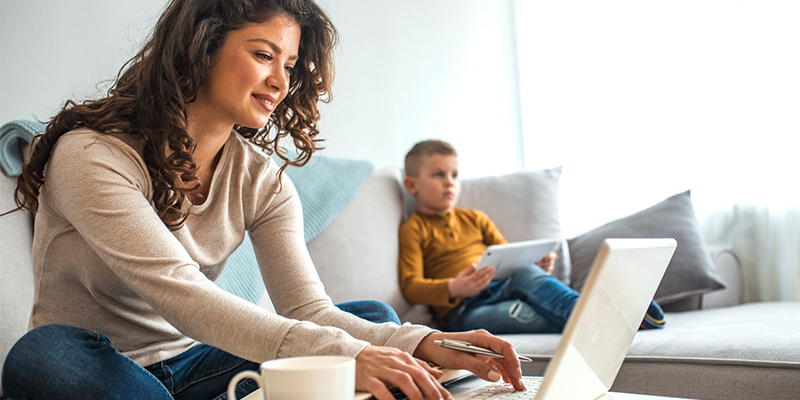 BRANTFORD, ON – The Brant Skills Centre, in partnership with the City of Brantford and St. Leonard's Community Services, is pleased to announce they are now accepting applications for the September 2021 cohort of the Homeward Bound Brantford-Brant program. The Homeward Bound program empowers low-income single mothers 19 years of age and older to obtain a college diploma, become employed, and to develop a network of supports and skills that will serve them throughout their lives.
This four year program is completed in three phases and helps participants with essential skills development and academic upgrading, completion of post-secondary education and internship, and the transition to sustainable employment. Homeward Bound also offers supportive case management that prepares participants for college-level academics and provides social and academic supports throughout the program.
"We are proud to provide a supportive environment where single mothers feel empowered to create change and realize their potential," says Lori Bruner, Executive Director for the Brant Skills Centre. "The Homeward Bound program has been proven to provide positive change for the women in the program and dramatically improve the lives of their children."
Past participants have acknowledged that they felt connected to others in the program and benefited from the support and encouragement of their peers. Additionally, they highlighted the impacts the program has made for them and their families including, increased connection with their children, a greater sense of pride working towards their future goals, and increased stability and deeper connection to their peers and community supports.
The Homeward Bound Brantford-Brant program is currently funded by the Ontario Trillium Foundation. To learn more or to apply for the September 2021 cohort, visit www.brantskillscentre.org/homewardbound.
- 30 -
Media Contact:
Kelly Page | Communications Specialist, Communications and Community Engagement
City of Brantford | 226-388-0150 | kpage@brantford.ca
Subscribe to this Page