Residents encouraged to celebrate Canada Day safely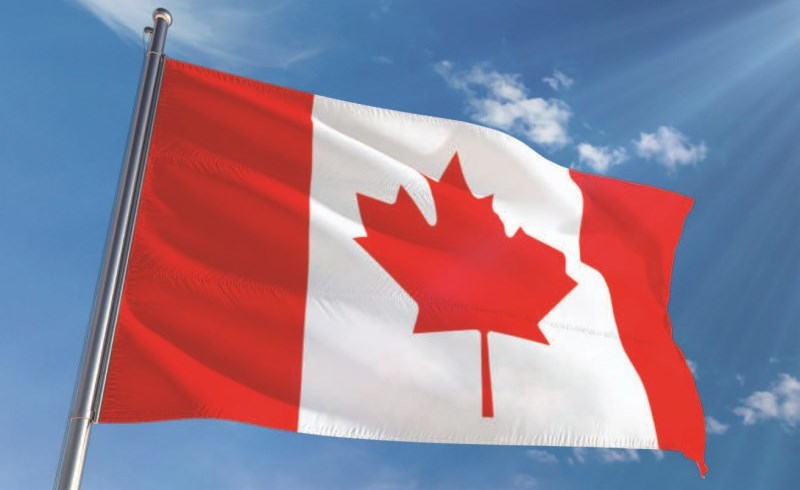 BRANTFORD, ON – Brantford's Canada Day Celebration has always been a special event that brings our community together to share our pride and gratitude for living in one of the greatest countries in the world. While Canada Day will be celebrated differently this year due to the coronavirus pandemic, the City encourages residents to show the special Canada Day spirit Brantford is known for, while respecting the preventative measures that need to remain in place to reduce the spread of COVID-19.
Residents are invited to post their favourite Canada Day memory and tag the City's Facebook page @CityofBrantford to share their pride in being Canadian using #CanadaDay. While celebrating from home, residents are also encouraged to proudly display the Canadian flag that can be found in Thursday's edition of The Expositor.
Several national Canada Day programs and events are available for all Canadians to access including, the Daytime Show at 1:00 p.m. with hosts Serena Ryder and Pierre-Yves Lord, featuring a special look at Canada Day across the Country. The Evening Show at 8:00 p.m. will feature original artistic collaborations between performers, and a montage of the best Canada Day fireworks from past years. A number of interactive, creative and educational activities can also be found in the national Canada Day Celebration Toolkit. This wide range of programming invites all Canadians to celebrate safely, together, from coast to coast.
The decision to cancel Brantford's Canada Day Celebration was made this past April with advice from Public Health and provincial direction limiting social gatherings in order to reduce the risk of COVID-19 community spread.
"While we join the community in our disappointment that this signature Brantford event was cancelled due to the COVID-19 pandemic, there are still many other meaningful ways that we can come together in our 10 person social circles or as a community virtually, to demonstrate both our pride as Canadians and our ongoing commitment to keep doing our part to protect the health and safety of our citizens," said Brantford Mayor Kevin Davis.
Brian Beattie, Chair of Brantford's Canada Celebration added, "What I have witnessed over the last several months is a daily celebration of being Canadian through ongoing acts of kindness, generosity and support toward one another during an unprecedented and challenging time. This year on July 1st, I think Canadians will be reflecting with even more appreciation for the greatness of our nation and our heritage."
The City very much looks forward to a time when we can once again safely gather to celebrate the strength, resilience, diversity and history of both our nation and our community.
-30-
Media Contact:
Stephanie Quattrociocchi
Communications Specialist |Communications and Community Engagement |
City of Brantford | 519-759-4150 Ext. 5533 | squattrociocchi@brantford.ca
Subscribe to this Page