The City and Wilfrid Laurier University partner to offer a free youth program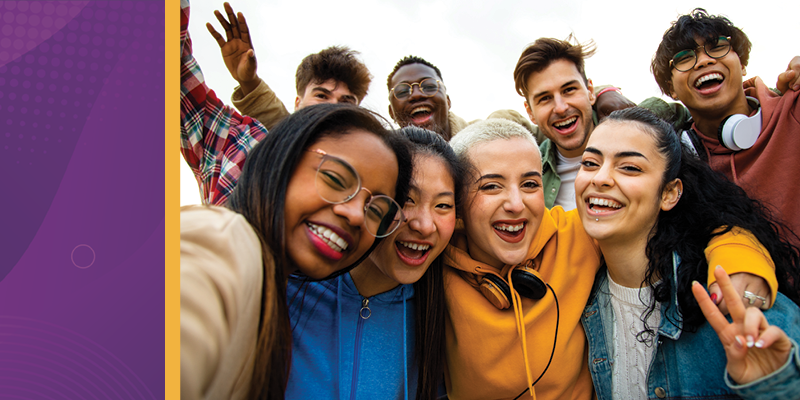 BRANTFORD, ON – The City of Brantford is proud to work in partnership with Wilfrid Laurier University, to offer the Changemaker Program again. This is the first time in the program's history that it has been made available to youth ages 12 to 16. This free five-day intensive program is called Empowering Youth for Change and will teach youth about how to make a difference in their community. This training program will take place March 13 to 17, 2023 from 9 a.m. to 4 p.m. at the Brantford Wilfrid Laurier University campus. Registration is required at bit.ly/YouthforChange23.
"Wilfrid Laurier is excited to work in partnership with the City of Brantford to deliver this dynamic and innovative youth programming," says Julie Perkins, Coordinator of Wilfrid Laurier University's LaunchPad. "It is our hope that Empowering Youth for Change will equip and inspire future leaders with the tools they need to succeed."
Participants will be given hands-on opportunities to develop the skills and confidence they need to design and lead community events for youth. Working in teams, participants will be tasked with creating events that celebrate and empower youth for the upcoming Youth Week taking place between May 6 and 14, 2023. Youth will learn the practical skills needed to plan, manage and promote fun and exciting events. The program will also feature games and fun activities. Participants who attend the full series will receive a Community Changemakers Certificate upon completion. Lunch will be provided daily.
Registration is required and space is limited. Register at www.bit.ly/YouthforChange23. Please email questions to partnerships@brantford.ca with 'Empowering Youth for Change' in the subject line or give us a call at 519-759-4150 ext.6407.
Providing increased opportunities for youth to lead and make an impact in their community is a key component of the City of Brantford's Empowering Youth Strategy, which was approved by Council in January 2022. This program will support Youth to learn how to lead and innovate community programming.
-30-
Media Contact:
Sharon Sayles | Communications Specialist
Communications, Community Engagement and Customer Service
City of Brantford | 519-759-4150 ext.5218 | ssayles@brantford.ca
Subscribe to News Alerts | Privacy Policy
© City of Brantford, 58 Dalhousie Street, Brantford
Subscribe to this Page