Celebrate Tourism Week with the City of Brantford's 2019 Tourism Ambassadors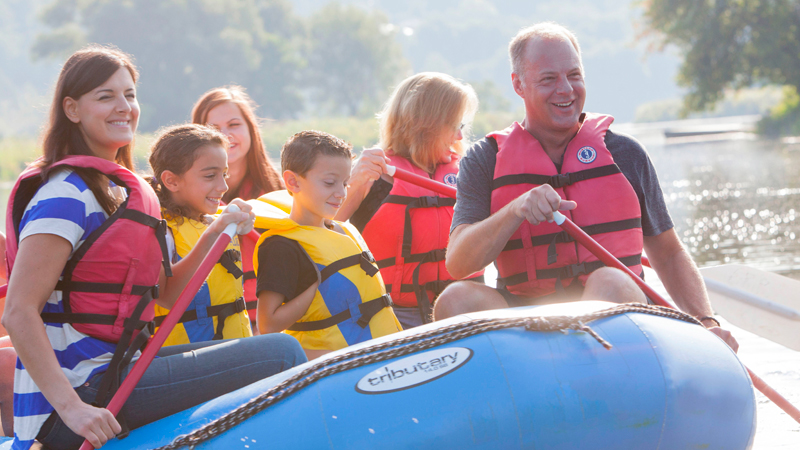 Brantford, ON – Tourism Brantford invites you to participate in Tourism Week, a national initiative that shows the impact of travel and tourism on the economy. Tourism Week takes place from Sunday, May 26 to Sunday, June 2, 2019.
To celebrate, Tourism Brantford has chosen five Tourism Ambassadors with a local Brantford connection. Their colourful stories will be shared throughout Tourism Week on the Discover Brantford Blog, providing insight as to how these hometown heroes were able to develop their skills in Brantford and become successful household names in their field.
This year's Tourism Ambassadors are: Cory Vitiello (Professional Chef and Restaurateur,) David Hearn (Professional Golfer, Olympian), Graham Chittenden (Comedian, Writer), Krista DuChene (Professional Runner, Olympian) and Paul Szczechura (Professional Hockey Player).
Our strong team of Tourism Ambassadors shares with us their favourite aspects of Brantford, including: our excellent sports facilities, natural heritage, cultural activities, and beautiful trails. Visit discoverbrantford.ca to follow along with us on our weeklong campaign as we share a new story each day (May 27 through May 31) about our Tourism Ambassadors.
Join our team of Tourism Ambassadors in celebrating all things Brantford this Tourism Week, and don't forget to use the hashtags #HometownHeroes, #TourismWeek and #TourismMatters to join the conversation online across Canada.
Quick Facts
In 2018, the City welcomed over 49,600 visitors to the community to attend events and explore attractions, resulting in an economic impact of approximately $7.2 million.
In 2018, the City assisted with 112 sport events, resulting in an economic impact of $5,919,748.
The City of Brantford was officially declared the Tournament Capital of Ontario in 1998
Brantford is the Hub of Ontario Trails, with over 70 km of natural trails in Brantford to hike, run or bike along the beautiful Grand River and Carolinian landscape
Brantford is home to thousands of local businesses, including world-renowned hotel chains, Elements Casino Brantford, and many small locally-owned and operated independent businesses
Quotes
"Tourism is a key contributor to Brantford's economy and benefits many local businesses, including attractions, accommodations, retail stores and restaurants. Tourism Week is a great opportunity to have locals highlight what they love most about Brantford."
Nicole Drake, Manager of Tourism, Culture & Sport for the City of Brantford
"It is a true testament to the City that four out of five of these individuals still maintain a permanent address in Brantford. It's not only a reflection of the incredible facilities and resources that City residents have access to, but it's also indicative of the quality of life and strong sense of community imbedded in those who live here."
Kara Davey, Tourism Marketing Coordinator for the City of Brantford
"Brantford is a big hockey city, and receives a lot of attention because of Wayne Gretzky and other successful players from the area. So I, like most kids in the city, was always hoping to follow in those footsteps."
Paul Szczechura, Professional Hockey Player for Traktor Chelyabinsk (KHL)
"Brantford is a great place to raise a family. [It's] close to several larger cities, east and west and [is] a good balance of small and big city."
Krista DuChene, Professional Runner and 2016 Olympian)
"What I like about Brantford is the size. Though I imagine it's grown five percent since I [began] this sentence."
Graham Chittenden, standup comedian and writer.
"We enjoy so much about Brantford, like using the bike trails and being outside in the summertime. It just feels like home to me and my family."
David Hearn, Professional Golfer (PGA).
"Looking back, after living in Toronto for 20 years, the weight I put on community and neighbourhood activism here was instilled from a young age from living in Brantford."
Cory Vitiello, Professional Chef and Restaurateur.
Media Contact:
Kara Davey
Tourism Marketing Coordinator, City of Brantford
kdavey@brantford.ca
519-751-9900 ext. 5567
Subscribe to this Page