Brantford Onboard with the Commute Ontario Program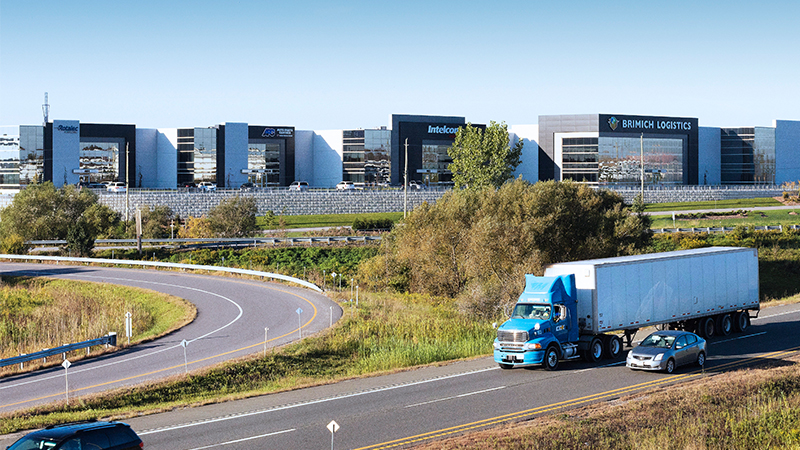 Brantford Onboard with the Commute Ontario Program – Springing into Active and Sustainable Transportation Options
Brantford – Warmer weather is finally here and people across the province are excited to ditch their winter layers and enjoy some sunshine! This spring, the City of Brantford has partnered with Commute Ontario - adding some extra incentive to being outdoors and getting active.
Commute Ontario is a free-of-charge program developed by non-profit SustainMobility designed to encourage commuters to adopt healthy and sustainable transportation options such as walking, cycling, carpooling and taking transit. Thanks to a generous three-year Grow Grant from the Ontario Trillium Foundation of $710,000, Commute Ontario is being offered to municipalities, workplaces and post-secondary institutions free-of-charge across the province.
"The City of Brantford is proud to take part in the Commute Ontario program and looks forward to demonstrating how we can alter our commuting habits to help reduce negative impacts on the environment," said Brantford Mayor Kevin Davis.
"We're thrilled to welcome the City of Brantford onboard with Commute Ontario as they join our ever-growing, province-wide list of partners and clients. We have some exciting campaigns coming up that kick-off this spring including our Bike Month Ontario campaign taking place throughout June," said Glenn Gumulka, Executive Director, SustainMobility.
Bike Month Ontario will be rolled-out through Commute Ontario's free, online tool, Active Switch – a tool that allows participants to set goals and log their person powered transportation, such as cycling, walking, running, etc. Participants who log cycling trips during the month of June will be entered into a grand prize draw for a $500 SportChek gift card provided by SustainMobility.
Active Switch is just one of a host of programs that communities, workplaces and campuses gain immediate access to once signed-on with Commute Ontario. Offered entirely online, Commute Ontario is an easy to access, one-stop-shop for campaigns, tools and marketing and communications collateral all designed to engage and incentivize residents to try sustainable and active modes of transportation. One program receiving a lot of positive attention is the state-of-the-art, online carpool matching tool Carpool Ontario.
"This carpool matching tool provides a simple new travel option that also helps to save time and money. We hope that other area employers take the opportunity to join SustainMobility's Commute Ontario program," said Lisa Chominiec, Active Transportation Planner.
Transportation is a leading contributor of harmful greenhouse gas emissions (GHGs) in Ontario. Commute Ontario has set a three-year goal of reducing 4-million Kg of GHGs as well as 20-million vehicle kilometres travelled province-wide with the help and commitment of Ontario's municipalities and residents alike.
Commute Ontario is designed to help residents, employees and students take back commute time and reconnect with what they love. Reconnect with nature, with friends, with being active, or use the time to get extra tasks done when carpooling or taking transit.
Workplaces and campuses located within Brantford are encouraged to contact Lisa Chominiec, Active Transportation Planner at 519-759-4150 to learn how they can get on board.
The Ontario Trillium Foundation (OTF) is an agency of the Government of Ontario, and one of Canada's leading granting foundations. OTF awarded more than $120 million to some 700 projects last year to build healthy and vibrant communities in Ontario. www.otf.ca.
- 30 -
Media Contact:

Stephanie Quattrociocchi, Communications Specialist, Communications and Community Engagement |
City of Brantford |519.759.4150 Ext. 5533 | squattrociocchi@brantford.ca
Subscribe to this Page