Road Resurfacing on King George Road and Tollgate Road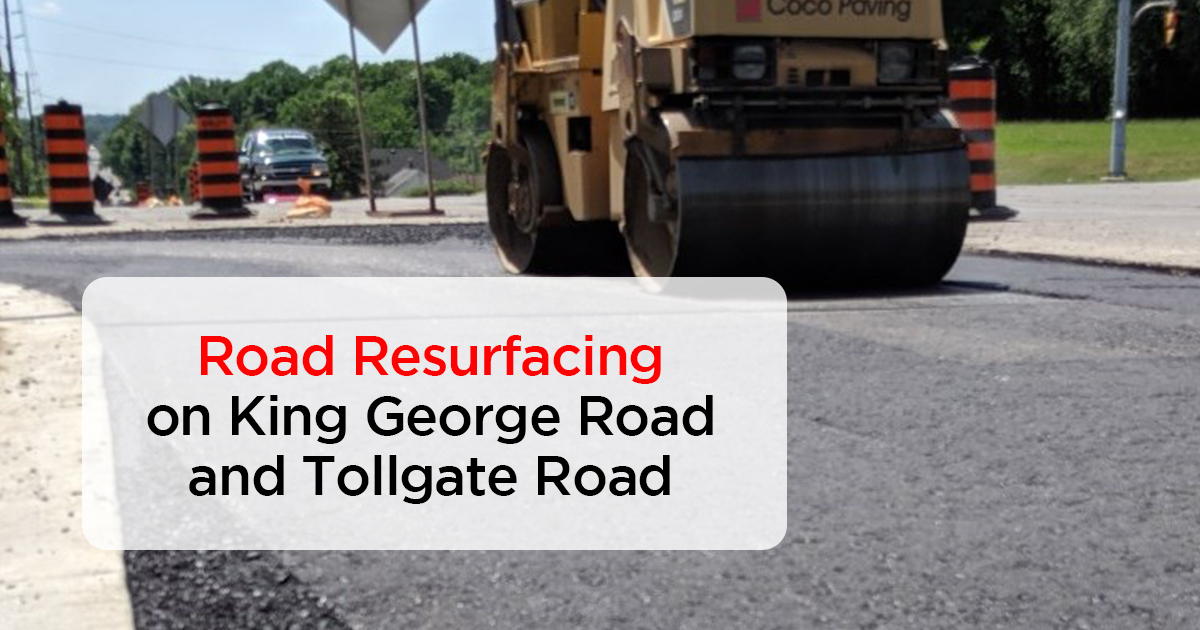 As part of our ongoing efforts to maintain and improve our infrastructure, The City of Brantford, through its contractor, Associated Paving and Materials Limited, will be resurfacing King George Road (Kent Road to Powerline Road) and Tollgate Road (King George Road to approximately100m west of Highway 403). The milling and paving operations are scheduled to start the week of September 28, 2020, and will be completed by mid-October, weather permitting.
Traffic Accommodations
King George Road will be reduced to two lanes of traffic, one lane in each direction. Those travelling on King George Road can expect delays and should allow for additional time to arrive at their destination.
Tollgate Road will only be open to westbound traffic between King George Road and St. George Street. A detour will be in place for eastbound traffic; however, local eastbound traffic will be maintained for those residents between St. George Street and the Highway 403 bridge. Access to local businesses, including Dairy Queen and Dunsdon Legion, will be available from King George Road.
Thank you in advance for your understanding during this period of disruption. If you have any questions regarding this project, please contact:
Matt Welsh, C.Tech, PMP
Project Coordinator
Design and Construction
Public Works Commission
City of Brantford
100 Wellington Square
519-759-4150 Ext. 5446
mwelsh@brantford.ca
Subscribe to this Page