Trillium Way Housing development on track for completion in spring 2025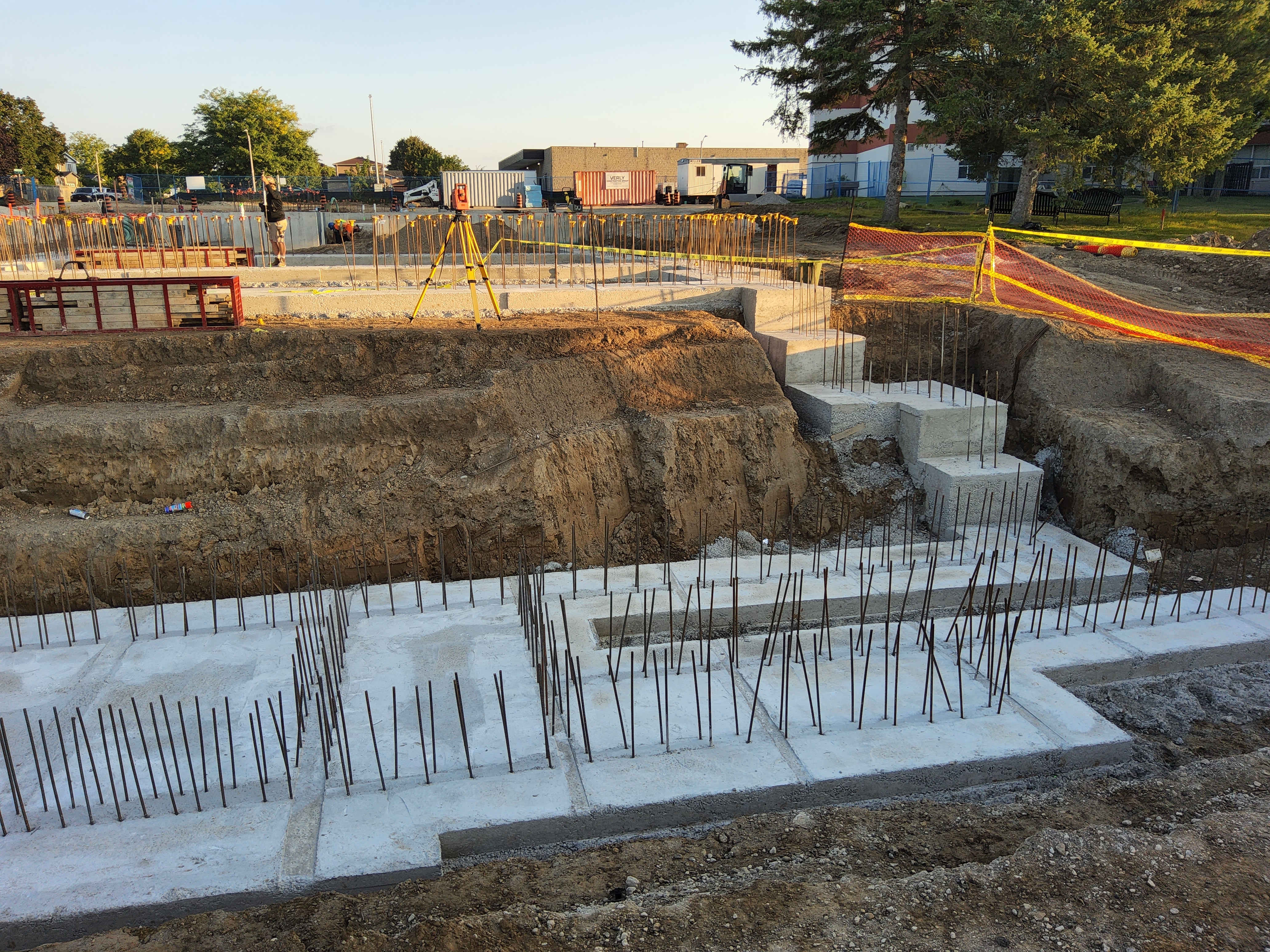 BRANTFORD, ON – The need for more affordable housing in our community has never been greater. At present, there are over 975 households on the centralized housing waitlist for community housing, whereby over 65 per cent of applicants are waiting for one and two-bedroom units including seniors, people with no dependents and small families.
In March 2022, the City of Brantford and the County of Brant approved the creation of a new affordable housing build on Trillium Way in Paris, Brant – one of the collaborative projects being implemented to achieve the deliverables set out in the Mayors' Housing Partnerships Task Force Affordable Housing Action Plan. The Trillium Way housing development will be occupied by singles, couples, small families, and seniors within the City of Brantford and the County of Brant.
Through a request for proposals (RFP) process, VERLY Construction Group was selected to construct the new affordable housing build that will feature 49 one and two-bedroom units for a mixture of income levels and households. This project is in partnership with Brantford Native Housing, Nova Vita, and Sensity and will create much needed additional housing.
A Foundation Permit was issued by the County of Brant Building Department on June 13th, 2023 and the Building Permit for development of the multi-residential, 4-story apartment building (49 units) was issued by the County on September 14, 2023. The approved budget of the development is $12,500,000 and the project is expected to be completed in Spring 2025.
Building features
The building has been designed to be net zero energy ready, meaning the building will be constructed with optimal efficiency, and over the course of a year, generate energy onsite, using clean renewable resources, in a quantity equal to or greater than the total amount of energy consumed onsite.
Quotes
"Seeing this project come to fruition is a great step forward in our commitment to providing affordable housing to residents in both the County of Brant and the City of Brantford. We are thankful to Mayor Davis and City of Brantford staff for providing social services, including housing services, to our residents and we are hopeful that through our partnerships with the City, we can continue to create opportunities that will positively impact residents." – County of Brant Mayor David Bailey
"Everyone should have the chance to feel secure and improve their quality of life through stable housing. While we know there's still a lot of work ahead to reach our goals, working together with our neighbors in the County of Brant on projects like Trillium Way is a very positive step forward and I want to thank Mayor Bailey and County of Brant staff for working with us collaboratively on this important initiative that will help many people in both our communities." - Brantford Mayor Kevin Davis
Community members interested in residing at this development can review affordable housing eligibility requirements and apply for the centralized housing waitlist at www.Brantford.ca/FindAffordableHousing or by calling 519-759-4150.
-30-
Media Contact:

Maria Visocchi | Director, Communications and Community Engagement
City of Brantford | 519-759-4150 ext. 5754 | mvisocchi@brantford.ca
The City of Brantford Newsroom
Subscribe to News Alerts | City of Brantford Website | Privacy Policy
© City of Brantford
Subscribe to this Page