Victoria Park and Children's Memorial Garden dedicated spaces draw to a close by September 1, 2021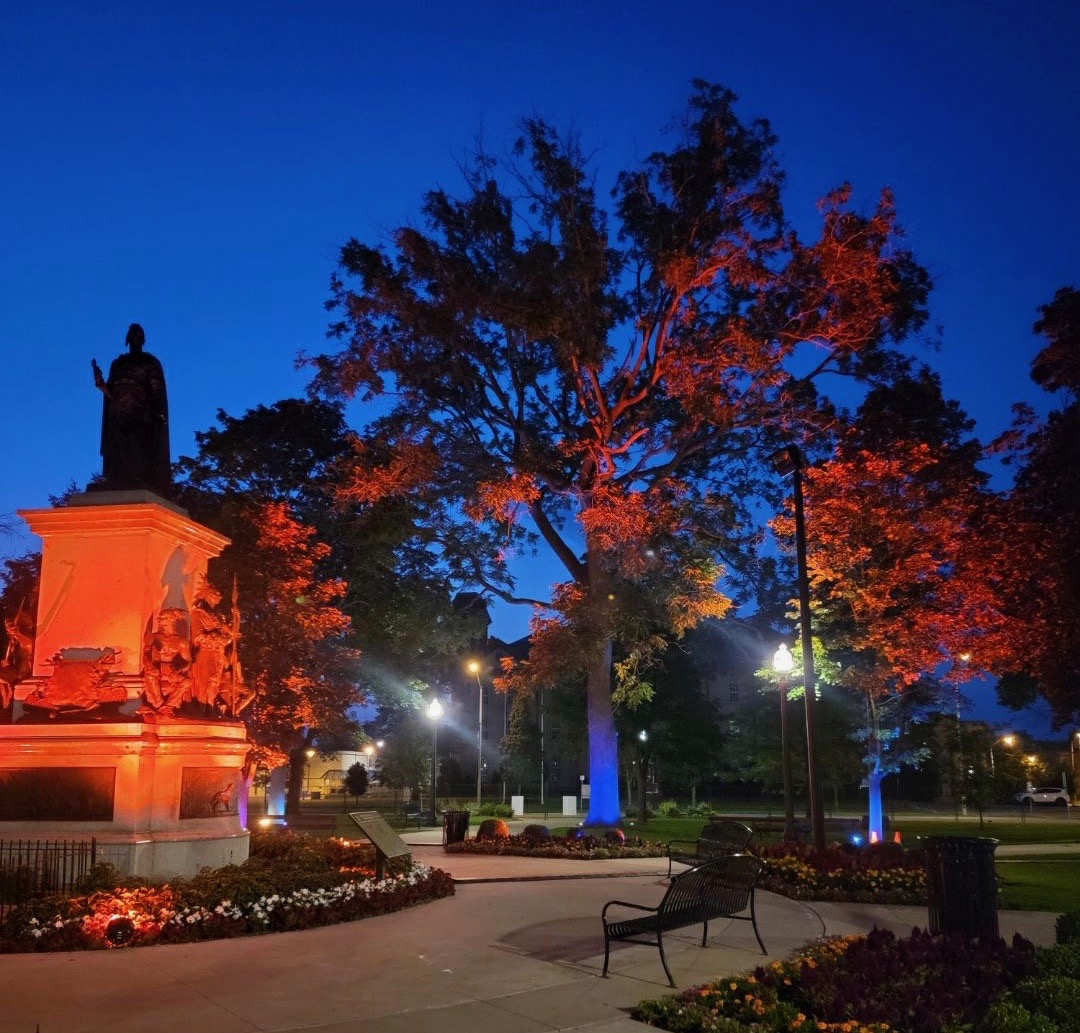 BRANTFORD, ON: Earlier this summer, Brantford City Council approved a series of tributes to demonstrate the City's solidarity with Indigenous communities as our nation continues to mourn the discovery of unmarked graves on the grounds of former residential school sites in Canada. To honour the victims of the residential school system, survivors and their families, the City implemented a series of tributes including:
Dedicated spaces of reflection and healing featuring orange light displays in Victoria Park and Children's Memorial Garden. These reflection spaces and light displays will draw to a close by September 1, 2021. Of course members of the community are still welcome to reflect at these locations though if they wish to leave an item of remembrance, Woodland Cultural Centre would be a more appropriate space to do so.
Flags at all City facilities will be lowered to half-mast on the first day of each month commencing on July 1 continuing until the end of the calendar year in memory of the children who lost their lives at residential schools across Canada.
Development of an ongoing community education and awareness campaign that will be informed by Indigenous educational and cultural programming.
To continue moving forward in a spirit of healing and reconciliation, the City of Brantford recognizes the importance of ensuring current and future generations of Canadians understand the impact the Residential School system has had on so many in our region and across Canada. Every child matters.
-30-
Search the City Newsroom
Subscribe to News Alerts | City Website| Privacy Policy
© City of Brantford, 100 Wellington Square Brantford
Subscribe to this Page